Cambridge becomes UK's fastest growing city
Milton Keynes pushed into second as Cambridge economy adds 2.9%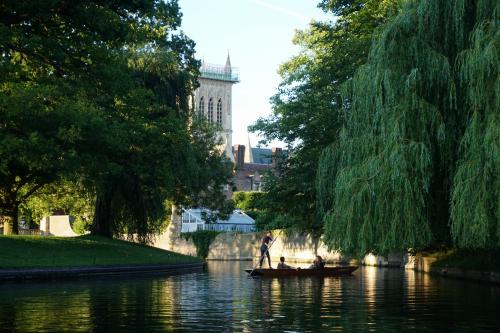 Cambridge was the fastest growing city economically in the first quarter of 2017, a report by law firm Irwin Mitchell has revealed.
The city's Gross Value Added (GVA) figure indicates that Cambridge added £9.044bn to the national economy in the first three months of the year, indicating a year-on-year growth of 2.9 per cent.
Strong growth in Cambridge's science and technology sector saw the city overtake Milton Keynes to take the top spot. Oxford also moved up one position, moving past Manchester into third place.
The report, utilising data from the Centre for Economics and Business Research (Cebr), indicated that Cambridge's skilled workforce, as well as its "advanced engineering, design, and pharmaceuticals" industries, explain its continued strength amid a slowdown of the national economy.
Cambridge's innovation is also a contributing factor to its growth, with 80 per cent of startups in the city still in business after three years, and more patents processed than any other UK city. Of the 45 cities analysed by the report, Cambridge is expected to lead the way in terms of economic growth and job creation for the next decade.
Despite the somewhat pessimistic national picture, Cebr economist Jack Coy singled out "Cambridge's high-tech 'Silicon Fen' firms" as an example of particularly productive industry in the first quarter of 2017.
Coy also said: "It is good to see some bright sparks in local economies across the country. In particular, the best performing cities have benefitted from a combination of cutting-edge, productive industries and high-skilled workforces."