Doku calls for action after government minister hints at end of tuition fees
The former CUSU leader has called for "actions and commitments" from the Conservatives in his first act as NUS vice-president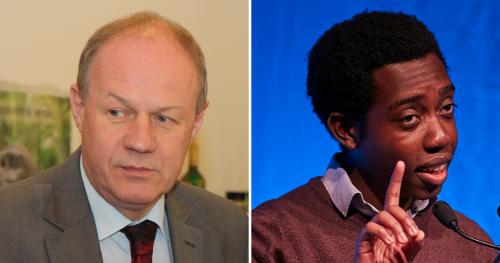 Outgoing CUSU president Amatey Doku has told the government that students and young people "need actions and commitments" on tuition fee levels, in his first public statement since becoming vice-president for higher education at the National Union of Students (NUS).
The comments from Doku, whose tenure as CUSU president reached its effective end in June, came after one of Theresa May's closest allies cast doubt over the future of university tuition costs – which are set to rise to £9,250 per year in September – saying a national debate about the current system is needed.
Speaking to a thinktank on Saturday, Conservative MP Damian Green, the First Secretary of State, said that rising levels of student debt are "clearly a huge issue" when asked what message he would give to Labour-backing students in the wake of last month's election. Corbyn's party, and its manifesto commitment to abolishing tuition fees, enjoyed strong support from students throughout the campaign.
In comments reported by The Guardian, Green attributed the success of UK universities to the current fee system, but hinted at the possibility of a discussion about the future of tuition fees, saying "the only other way you can get extra money to go in [to higher education], if you wanted the same number of people, the same kind of teaching, would be to take it from working people through their taxes … it may well be that this is a national debate that we need to have."
The NUS seized upon Green's comments, claiming they show he believes the Tories are "failing to connect with younger voters," and saying "students in higher education have bared [sic] the brunt of regressive education policies".
In a statement, Doku said "It's clear that the government is licking its wounds after the election and finally waking up to the realisation that when young people vote, we are a force to be reckoned with.
"While NUS welcomes plans for any political party to consider its policies and start listening to the needs of students and young people, we need actions and commitments, not words."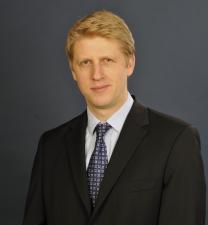 Green's remarks come in the midst of a widening debate about the Conservative's approach to higher education, an area of policy which has remained relatively stable since David Cameron's premiership. Earlier last week, universities minister Jo Johnson criticised university vice-chancellors over their salaries, which have risen rapidly since the introduction of higher fees in 2011. Johnson singled out the vice-chancellor of Southampton, Sir Christopher Snowden, for the £352,000 he received between October 2015 and July 2016. Southampton recently achieved only a bronze award for its tuition standards as part of the government's Teaching Excellence Framework. 
"I think it is hard for students, at a time when they have concerns over value for money and want to see real evidence of value for money from their tuition fees," Johnson said.
In response to Johnson, a Russell Group spokesperson said: "Vice-chancellor pay is decided by official remuneration committees which include expert representatives from outside of the sector. They understand the importance of attracting and retaining experienced individuals who are capable of managing complex global institutions."
Johnson's claims were prompted by a column in The Times written by Lord Adonis, one of his predecessors,  in which the non-affiliated peer said tuition fees were a "sensible idea" which had been wrecked by both "the greed and complacency of vice-chancellors who thought they were a licence to print money," and the decision to triple tuition fees to £9,000 under the coalition government.
Adonis, who was the education minister from 2005–2008, described vice-chancellors as a "cartel" who had "awarded themselves huge pay increases". He wrote that tuition fees will remain an issue at the next election, whenever it occurs, saying "Labour is now virtually certain to go into the next one promising once again to scrap them". He suggested that the Tories may wish to pledge to scrap tuition fees to appeal to young voters.
With a salary of £345,000, outgoing Cambridge vice-chancellor Leszek Borysiewicz had the 20th highest total pay package last year. Documents revealed by Varsity last year showed that his successor Stephen Toope may receive a pay package of "£400k-£450k"