Fact check: Have only 4,000 Cambridge students registered to vote?
Reports of low voter registration have been circulated by candidates, campaigners, and Senior Tutors. The truth is rather more positive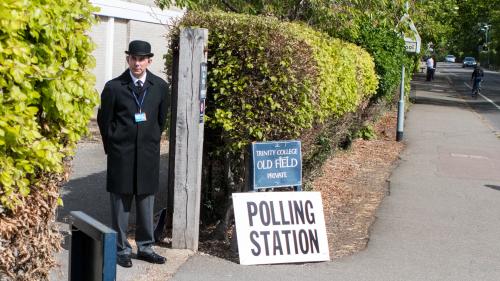 Ahead of the deadline for voter registration last night, campaigners, candidates, colleges, and CUSU had all been pushing students to register to have their say in the general election. Amid the barrage of emails, you may have seen the statistic that only 20 per cent of Cambridge students have so far registered to vote in the city on June 8th. Can it be the case that only 4,000 of Cambridge's notoriously politically active student body want to vote in this ultra-marginal seat?
The short answer is no. The long answer? Probably not.
What has been said?
The figure of 20 per cent, widely circulated on social media, appears to originate from prominent members of Cambridge Universities Labour Club (CULC) as part of their voter registration drive. These estimations suggested that Individual Electoral Registration (IER), rolled out since the 2015 election, had led to a sizeable drop in students on the electoral roll.
Multiple posts repeating the claims have been shared by party activists on Facebook, and even prompted Wolfson College's Senior Tutor, Jane McLarty, to email her students and encourage them to register.
Is the figure really so low?
The Electoral Services Manager for Cambridge City Council last Thursday rubbished these estimations as "completely inaccurate". Precise numbers from the electoral register revealed that 17,412 voters are registered at addresses connected with the University of Cambridge. Accounting for a number of students who are accidentally registered twice in Cambridge, students who have moved away since the last audit of the electoral roll in autumn last year, and a small number of fellows living at university addresses, the City Council estimated that 12,000-13,000 Cambridge University students had registered to vote, a much more healthy two-thirds of the student population. When you factor in that students who come from outside Britain, Ireland, and the Commonwealth total about 6,000, virtually all University of Cambridge students who are eligible to vote have registered to do so.
What does that mean for the vote?
Numbers only tell half the story. Unlike in the local elections, where students were eligible to vote at home and in Cambridge, in the general election those who are registered in multiple places are only eligible to cast a single ballot. Many students, especially those whose home constituencies are also marginal, may choose to go home to vote, or cast a postal or proxy ballot. We won't know until the early hours of June 9th whether this demographic chose to vote in Cambridge at all, and what impact that may have on the result – which was decided by a wafer-thin 599 votes last time.
Frontrunners Daniel Zeichner and Julian Huppert are both convinced that a strong student turnout is key to them winning the seat. Liberal Democrat Huppert has repeatedly played up his student credentials, particularly his 2015 endorsement by the National Union of Students. Meanwhile, Labour's Zeichner will be looking to students as the bedrock of his vote - statistics released by YouGov last month suggested that Labour enjoy a 19 per cent lead over the Conservatives in the 18-24 demographic, compared to an estimated 19 per cent deficit when all demographics are considered