Cambridge holds top spot in university league table
First place in Guardian rankings makes it seven years in a row for the University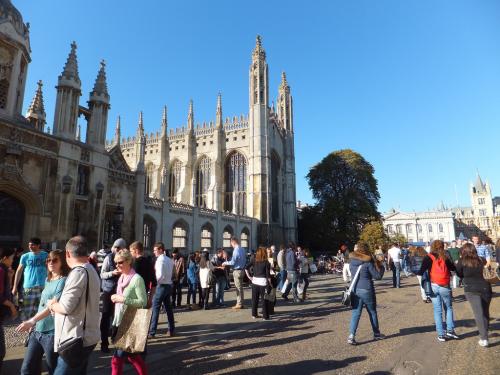 The University of Cambridge tightened its hold on the top spot of The Guardian's league table of UK universities, clinging onto first place for the seventh year running, and increasing the number of subject tables it leads to 13.
Although Loughborough surged seven places this year to enter the top 10 at fourth place, there was scant change overall from last year's rankings, with Oxford and St Andrews remaining in second and third place, respectively.
While Cambridge retained its perfect score of 100, its lead over Oxford narrowed, with Cambridge ahead by just 1.9 points, compared with 4.6 last year. But the subject tables also saw Cambridge overtaking Oxford in Engineering to move into second place, with Imperial College London retaining the top spot.
Cambridge once again scored relatively poorly for course satisfaction, finishing down eight places this year in 44th place. Oxford scored higher in the same metric, but fell a remarkable 29 spots to come in 35th place.
A university spokesperson told Varsity "these ranking, like all the others, reflect the fact that the University of Cambridge is among a small group of the most respected and influential higher education institutions in the world."
These figures follow recent announcements by the Complete University Guide and QS, ranking Cambridge as the best university in the UK.
The methodology employed in the tables is noted for its focus on student experience, and uses a weighting system that minimises courses with small numbers of students and excludes quality of research altogether. Minor changes were made this year to how entry standards and results from the NSS were processed, to improve accuracy and fairness.The Guardian ranks universities nationally based on official data gathered by the Higher Education Statistics Agency (HESA) and National Student Survey (NSS), according their student to staff ratio; spending per student; average entry tariff; graduate career prospects; a "value-added" score system comparing entry qualifications with final scores; and finalist satisfaction with course, teaching, and feedback.
But Sarah Stevens, the Russell Group's head of policy, told The Guardian that though league tables provide useful information about university life to students, "it is hard for any university ranking to capture the full student experience that an institution provides". Prospective students, she added, should "look beyond league tables to pick the course that is right for them"