Oxford heads back residency rights for EU citizens
An open letter signed by heads of 35 Oxford Colleges and Permanent Private Halls expresses concern for the future of the University if EU academics' rights are not guaranteed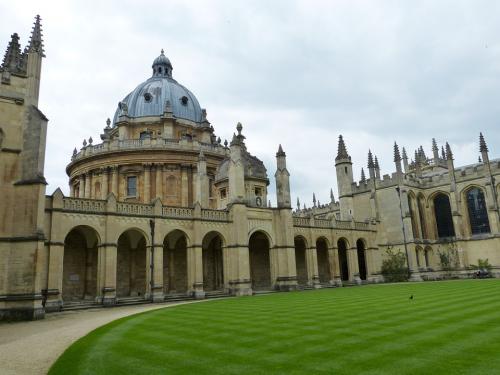 The heads of thirty-five Oxford colleges and Permanent Private Halls (PPHs) have expressed concern about the "enormous damage" that will be wrought to the University by Brexit, in an open letter published in The Times today.
The letter implores MPs to protect the right of EU citizens to remain in the UK once the Brexit process has been completed, in order to prevent a mass exodus of European staff from British academia.
Later today, MPs will vote on an amendment made to the government's Article 50 bill by the House of Lords, which would guarantee the residency rights of EU citizens living in the UK post-Brexit.
The government has previously stressed that the rights of EU citizens are a priority, but the letter claims that these promises are inadequate and that EU academics are "not reassured", adding: "some are worried, some are desperate, some are already making plans to leave."
The academics assert that the University is already suffering from the impact of this uncertainty, with some EU employees having already left the UK for mainland Europe due to fears about their future residency rights.
Imploring MPs of all political parties to vote in support of the amendment, the letter continues, "Many of our staff do not know whether absences abroad on research contracts will count against them. Others do not know, however longstanding their work and residence, whether their children will be able to remain in the UK."
The letter was also signed by Louise Richardson, Oxford's Vice-Chancellor, but the heads of several colleges were absent from the list of signatories, including Christ Church, Corpus Christi, Lincoln, Mansfield and St. Peter's.
Jo Johnson, Minister of State for Universities, said yesterday that the government wanted higher education to remain "open to collaboration" after Brexit.
Almost a fifth of UK academics in 2015-16 were from the EU.
A YouGov survey commissioned by the University and College Union (UCU) in January found that 90 per cent of academics in UK universities think that Brexit will have a detrimental impact on the higher education sector. The same survey found that three-quarters of academics from EU countries are considering leaving Britain as a result of the vote.
The letter was targeted specifically at Conservative backbenchers who form the backbone of the government's majority of seventeen in Westminster. They were warned yesterday by Brexit secretary David Davis against supporting any interference with the European Union (Notification of Withdrawal) Bill, commonly referred to as the Article 50 bill.
The government has faced criticism for its refusal to guarantee the rights of EU citizens from the Opposition and from some of its own MPs.
Although Labour, Liberal Democrat and SNP politicians are likely to vote in support of the amendment, it is expected that the government will face little opposition from its own MPs, allowing the bill to clear the Commons without the Lord's amendment. Afterwards, the bill will go to the House of Lords for approval, which is likely to happen before the end of today. Brexit could then be triggered as early as tomorrow morning