News in Brief, Week 4
A Cindies Christian café, shooting academics into space, cheery skies and a flower massacre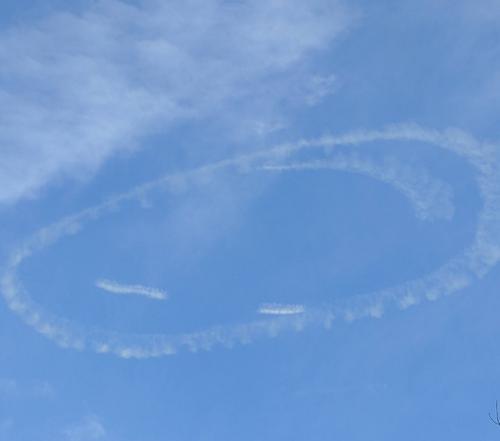 Christian Union host Café in Cindies
The Cambridge Christian Union has been hosting a pop-up café in Cindies this week as part of 'Unexpected', a week of events discussing Christianity. The café has been open between 2-4pm this week, for people to "chill out, enjoy tea, coffee and cake, and chat to friends and other guests", according to their website. The week also features a series of talks, as well publishing stories from students discussing various aspects of their faith. The group ran a similar event last year called 'nofilter'.

Cambridge Engineer one step closer to going to space
Dr Jenni Sidey, a lecturer at the Engineering Department at the University of Cambridge, is a step closer to travelling to space after making it through the initial rounds of recruitment by the Canadian Space Agency. Dr Sidey is a researcher in Combustion, and completed a PhD at Cambridge in 2015. Although it is not a certainty that she will go to space, she is excited at the opportunity, telling Cambridge News: "It's probably the most challenging profession, and is on the cutting edge of exploration and science."

Smiley face seen over Cambridge
An aeroplane drawing a smiley face in the Cambridge skies was spotted over the weekend by Katie Turner, a library assistant at Selwyn. She told Cambridge News that she had seen the plane a few times before, though not usually with the exhaust. She added "He's excellent. I always keep an eye out for him when I hear him coming." The photo was taken on 4th February, and since then other people have stated they have also seen the aeroplane. It is not known who the aviator is.

Homerton Bops
Homerton students have been e-mailed by their student union HUS about "a huge amount of litter and significant damage done to the flower beds" during a recent bop. The union has been issued a fine of £500 in order to pay for the damage caused. It described the situation as "frustrating" and urged people to be more responsible. Last year Homerton cancelled some of its bops after excrement, vomit and urine were discovered around the college grounds. The college is hosting a Pink Week bop on Saturday.