Racism review finds NUS 'has failed to seriously support black staff'
Some are angry that the review did not focus heavily on anti-Semitism despite the controversy that has dogged the organisation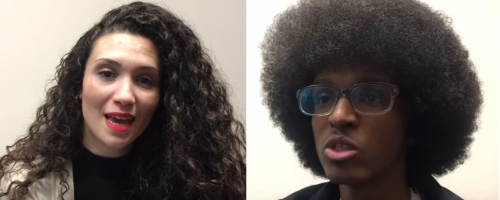 An independent review into institutional racism within the National Union of Students (NUS) has found "serious failings" in its "understanding of and engagement with race and racism".
The review was conducted by the Runnymede Trust, a race equality think tank, which concluded that  they could not "definitively" state that NUS was institutionally racist. However, the trust reported "that NUS as an employer has failed to seriously support black staff, officers and volunteers". The review used the term 'black' to refer to all students of colour, in line with the NUS' own definition.
It was commissioned last year by then-NUS President Megan Dunn following allegations made by current President Malia Bouattia – who at that time was Black Students' Officer – that the organisation was institutionally racist. Bouattia subsequently defeated Dunn in an election to the presidency of the national student union. The vote was marred by controversy over remarks previously made by Bouattia which some interpreted as anti-Semitic, a charge she has denied.
The review revealed a number of disparities in the respective attitudes of white and black staff towards race and racism. An institution-wide survey conducted as part of the review found that black respondents reported "more knowledge of race and racism than their white counterparts and are less confident in NUS policies and procedures to handle racist incidents."
"Some white women and Black staff expressed the view that white men are most likely to benefit during promotion".
Furthermore, "a mere 7 per cent of Black respondents have confidence in NUS procedures aimed at addressing unconscious racism compared to around half of white respondents". Black respondents were also "more confident in their understanding" of anti-Semitism and Islamophobia and less likely to "believe that NUS understands and knows how to address it".
The trust regarded as positive "the fact that 89 per cent of white respondents" saw merit in NUS carrying out the review, but were "struck by the inability [of white staff] during interviews to define or explain institutional racism."
Researchers also highlighted concerns about NUS's employment practices, observing that "some white women and Black staff expressed the view that white men are most likely to benefit during promotion". They further noted that there is "no visible racial diversity" amongst the "predominantly male" NUS executive.
The review criticised other aspects of NUS, including "the nature of political debate", its communications strategy and "the very low levels of trust that exist within the organisation".
These findings come a few weeks after black students walked out of the NUS National Executive Council. Aadam Muuse, NUS Black Students' Officer, coordinated the walkout in order to demand "that the recommendations of the Institutional Racism Review are taken with utmost seriousness".
Bouattia and Simon Blake, NUS's Chief Executive Officer, have already outlined plans to implement a number of the review's recommendations. These include appointing a race equality expert to the NUS executive and rolling out mandatory race equality training to all staff. There are, however, a number of recommendations that have not yet been responded to, including that "NUS should consider moving election to every other year as opposed to the current annual cycle".
"There seems to be a lack of any in-depth examination of the challenges facing Jewish students"
The NUS Black Students' Campaign responded to the review by extending "solidarity first and foremost to the Black staff within NUS, past and present, who have long borne the brunt of these institutional failings".
However, the review was criticised by the Union of Jewish Students (UJS). Josh Nagli, UJS Campaigns Director, said: "there seems to be a lack of any in-depth examination of the challenges facing Jewish students". This omission has also elicited criticism from some quarters in Cambridge, where the issue of anti-Semitism in NUS was a central pillar of the referendum on disaffiliation from the national union held in May.
In a statement Bouttia said: "The serious failings of NUS to respond to race and racism effectively are clear and I will lead the organisation to do everything in its power to address and change this".