Corpus Christi to remain disaffiliated from CUSU
Students from Corpus voted to stay separate from CUSU by 80 votes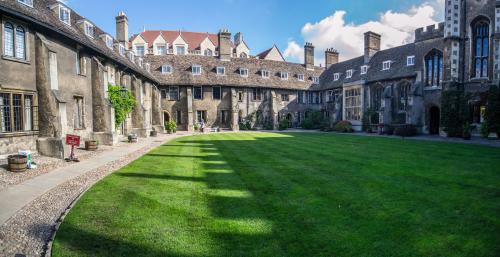 Corpus Christi College has voted to remain disaffiliated from CUSU, by a margin of 80 votes.
Voting in the referendum closed at 10pm on Wednesday 16th November, after opening at 9am on Tuesday 16th November. There were 131 votes cast, out of 281 eligible registered voters.
To the question "Should Corpus Christi JCR be affiliated to CUSU", 77.1 per cent voted 'No'. 16.03 per cent voted 'Yes', while 6.87 per cent of votes were left blank.
The vote follows Selwyn's decision to stay affiliated with CUSU on Tuesday, and Peterhouse's vote last month to remain affiliated. CUSU President Amatey Doku spoke at a debate on the topic on Tuesday 8th November in favour of Corpus affiliating once again.
The referendum was triggered as a constitutional requirement, rather than as the result of a campaign.
Corpus' JCR and MCR have been disaffiliated from CUSU since a referendum in 2010, where the votes were respectively 71 per cent and 86 per cent to leave.
A successful vote to reaffiliate would have required a majority and a 40 per cent turn out. Corpus' annual referendums since 2010 have all met the level of quoracy required, but have resulted in continued disaffiliation.
Corpus students still have access to CUSU as individuals, as they remain affiliated members despite Corpus not paying affiliation fees. Corpus' vote to stay unaffiliated leaves Corpus' relationship with CUSU once again unclear.