Regent House to vote on abolition of Class Lists
The governing body is the only thing that stands in the way of abolishing Class Lists after 25 members called for a ballot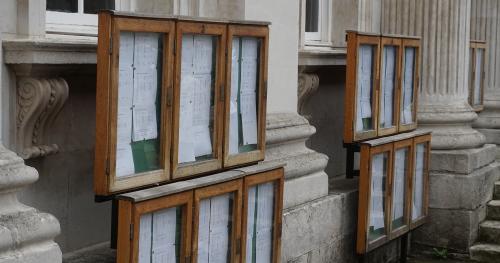 Members of the University of Cambridge's Regent House will vote on proposals to end the public display of Class Lists, Varsity has learned.
It comes after a 'Grace' was submitted to the Regent House on 11th July. The body's approval is deemed to have been assured unless at least 25 members of the governing body – which comprises high-ranking University members – call for a vote within 10 days.
A University spokesperson has confirmed that the prospective vote follows "receipt of a request for a ballot signed by 25 members of the Regent House", adding that "the timetable for the vote will be published in due course." 
The university's highest governing body, the Regent House is the only remaining hurdle to clear for the campaign to end the centuries-old practice of publishing Class Lists, after the University Council approved the proposals.
Announcing their decision, the University Council said that the public display of Class Lists "no longer serves the purpose for which it was originally intended, given that students can now access their own results through CamSIS, as can others with a legitimate interest in those results."
Cambridge is currently the only university in the UK to publicly display Class Lists, following the abolition of the practice at Oxford in 2009. At the end of Easter term, lists of names for each tripos part, accompanied by degree classes are pinned to the boards outside Senate House.
The proposals also have the support of Cambridge University Students' Union (CUSU) after a vote on the issue passed CUSU Council in November last year.
However, on Tuesday, the organisers of the 'Save the Class List' campaign claimed that their petition had received enough signatures to trigger a referendum to re-determine CUSU's stance on the issue. A referendum win for 'Save the Class List' would see CUSU abandon its current pro-abolition stance, and instead advocate an opt-out system.
The "University Council were in favour of the change because they thought that this is what students wanted," said a Save the Class List spokesperson. "A successful referendum would change that perception."
"Similarly, if the vote of the Regent House was held after the student referendum members of Regents [sic] would be able to vote in light of a better understanding of what students want."