Vulture's favourite albums of 2018
Which albums have represented the soundtrack to our lives this past year? Students select the records which have meant the most to them in 2018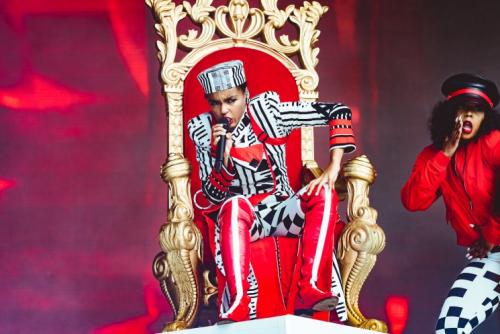 At the end of every year, the dozens of lists churned out honouring the supposed best albums always begin with some tired statement asserting how it was a "huge year for music", and then proceed to cycle through a great number of A-listers. Comparatively, 2018 was a pretty quiet year, with no Kendrick to attract a general consensus of collective praise. Despite this, and in many ways because of it, the year has produced a host of standout records which may have slipped under the radar of the mainstream in other years. Diverting, weird, and often full of sharp left-turns, these are the albums which have made 2018 bearable and worth listening to.
Janelle Monáe - Dirty Computer 
Chosen by James Dickinson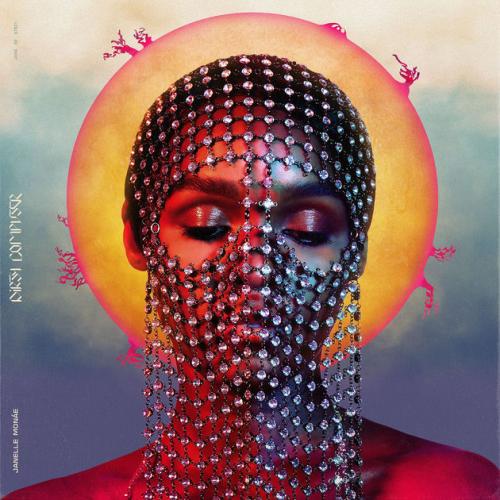 Dirty Computer is the perfect title for Janelle Monáe's third album. Monáe has always been an afro-futurist, having adopted a cyborg alter-ego Cindi Mayweather for her previous two albums. In Dirty Computer, she is released from the strict Metropolis narrative and she prospers. While there are still plenty of technological references - just listen to 'Take a Byte' - Monáe doesn't seem constrained by these. Notably, Monáe ditches her distinctive black-and-white outfits that served as a uniform for her previous albums, and she also doesn't include any orchestral interludes that were an algorithmic essential in her first couple of albums. The cyborg has reached the singularity.
What is most exciting about the album is the lyricism. From the vaginal anthem 'Pynk', or the Prince-indebted bisexual bop 'Make Me Feel', the album is full of stand-out lyrics. The bridge on 'Screwed', a track that celebrates sexual empowerment in the face of political oppression, features the outstanding phrase "everything is sex/except sex, which is power" - Foucault could literally never. 'Dirty Computer' is a decisive step towards musical freedom, a tarnishing of Janelle Monáe's celebrated cyborg imagery, and I cannot wait to see how she continues to develop.
Nao - Saturn 
Chosen by Alice French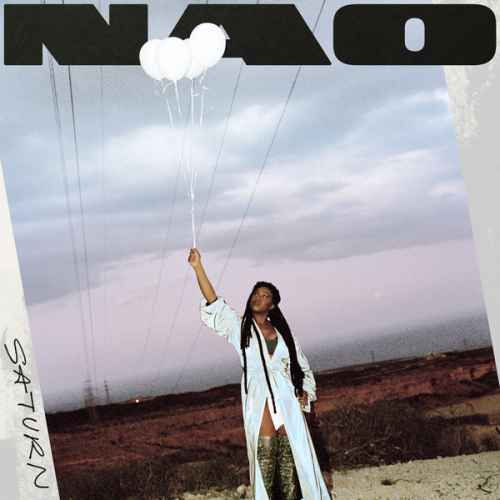 I'm going to disclose what I believe to be one of my greatest vices. I'm a double tapper. And I don't mean on Instagram - I mean on the repeat button. If I like a song, I will double tap that inviting little repeat button and let it loop round my brain for days, if not weeks, on end, until I know it inside out and back-to-front. As a result, I'm not really an 'album person'. It's incredibly rare that I download a full album and listen to it from beginning to end, even for my favourite artists. However, this year, Nao's Saturn broke this cycle (excuse the pun). Nao has graced us with a fantastic second album, full of funky melodies and stunning production. Bops such as 'Another Lifetime' and 'Love Supreme' are bangers in their own right, but Saturn works so well as a full package that not even my favourite track, 'Curiosity', was given the double tap treatment for more than about 24 hours. This album is definitely worthy of a single tap and, coming from a serial double tapper like myself, that's a solid 5-star review.
Arctic Monkeys - Tranquility Base Hotel & Casino
Chosen by Nicholas Harris
"I hate this album", I said in May, upon first exposure to Tranquility Base Hotel & Casino. It seemed to be everything I despise in music: arrogant, pretentious, emotionless and aloof, further confirmation of Arctic Monkeys' distance from the rumbustious days of their scrappy but brilliant debut. Hearing it a second, then a third, and then a fourth time though, it became clear that the new LP is not a declarative rejection of anything, but simply another turn along the winding, protean catalogue which the band already possess.
It is not disdainful of their history, with the opening lines of Star Treatment, 'I just wanted to be one of the Strokes/Now look at the mess you made me make,' joining the group's present and past in a glorious, juxtaposing asymmetry. The autobiographical elements of the album walk the perfect line between apology and acknowledgement, recognising their lack of equivalence to their older selves, but not mourning the loss of what was a limiting musical milieu of sharp and witty, but undeniably parochial garage rock.
This is to say nothing of the album itself, which, as others have pointed out, is a masterpiece of moody and crepuscular mutterings, far more penetrating than the eventually insipid love songs of AM. Tranquility Base forms a social commentary which brings Alex Turner's tangy and insightful turns of phrase to address the dimly lit times we live in, and if that comes without the totalitarian bouncers and the club night frustrations then it is a price worth paying.
Low - Double Negative
Chosen by Miles Ricketts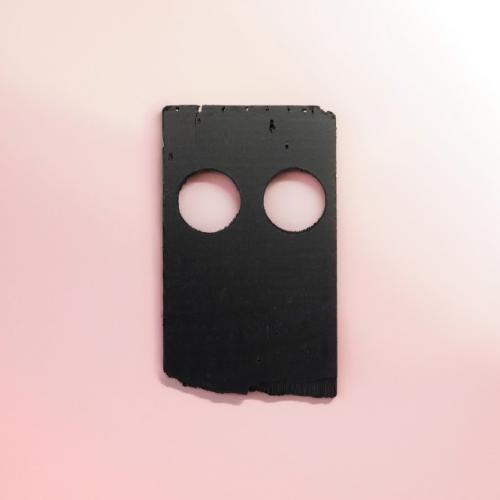 I'm terrified of listening to Double Negative. Plucking up courage to put it on, still I hover over the play button wondering, do I really want to willingly expose my ears to some aggressive static? It takes a remarkable confidence to begin an album with what sounds like the needle scraping over the record. But to force that upon the listener well into a 25-year career, as Low have done? Surely this is musical suicide, not swinging bravado.
Now having entered the joys of a season that rages on in its annual quest to frantically bring new meaning to the concept of waste, I'm used to treating Low as a peaceful respite. Their cult 1999 Christmas album is a wholeheartedly slow album befitting of a band credited with defining 'slowcore', but one that comforts and doesn't threaten.
It will be interesting to see how Double Negative reflects December, with a thick and nearly unbearably bleak atmosphere developed throughout a 50-minute running time. There's part of me that believes I'm being dishonest with myself to nominate something so brutally uncompromising as my favourite album of the year. The appearance of the word 'Always' in three different track names does not exactly suggest progress. We're always trying to work it out, always in the dark.
And yet, amidst the demanding challenges that Double Negative offers, Low deliver a revelatory payoff. Achingly beautiful melodies weave in and out of truly otherworldly soundscapes. Every uncomfortable second spent trapped in a slaughterhouse of ideas constantly being carved up and chained to others is paired with at least momentary liberation. Harsh realities abound, but always with the hint of an escape. The real question is whether we want to leave something that sounds so alluring, so dangerous.
Honourable mentions: A Perfect Circle - Eat the Elephant, Pistol Annies - Interstate Gospel, Young Fathers - Cocoa Sugar, Oh Sees - Smote Reverser, Keith Urban - Graffiti U