Paloma Faith The Architect review: 'a risk, but one that has paid off'
In a departure from the normal pop formula, Joe Foye is impressed by Paloma Faith's politically-charged release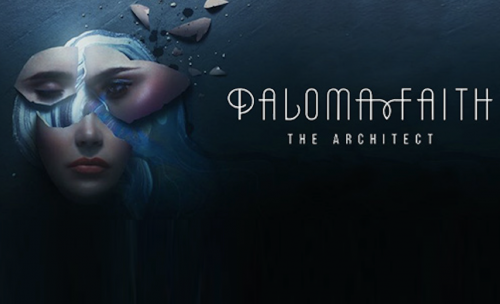 Leading up to the release of her fourth album, Paloma Faith has been clear about one thing: it is her political album. Inspired by Marvin Gaye's What's going on, she is making a statement about the world we live in. It is politics with a small p – permeated by calls for kindness, compassion and unity.
Faith has never been one to shy away from saying what she thinks, but even so, the album is a risky move. The response to albums like this can be harsh: there is the almost unspoken comment that 'you're just a pop singer – get back in your box'. But this album was always going to happen. Ever since Faith took left wing Guardian columnist Owen Jones with her on her last tour, proclaiming that music can no longer shy away from politics, a record of this kind seemed a question of when rather than if.
Even if you had heard nothing prior to the release, it would be difficult to miss the political overtones. The album begins with a monologue, delivered by Samuel L. Jackson, telling us to "not be fearful of evolution", which leads into the title track. Written as a love letter to humanity from Mother Nature, it is some of Faith's best writing to date. "I will forgive you, but I won't forget," belts Faith's soaring vocals against an orchestral backdrop that somehow retains a raw tone, making for a strong start the album.
Thematically, the record is a spider's web, branching out from this initial point. Individual songs address various issues which Faith sees in our society today. This is more explicit in some tracks than in others. Upon a first listening it might not be clear that 'Surrender' is about homelessness, or that 'Lost and Lonely' explores isolation in old age. But the whole point of this album is to look deeper. Interludes from Owen Jones about the politics of hope and from Baby, Nym and Janelle (Faith's three backing singers) about the feeling of being voiceless remind the listener that virtually all of this album has a deeper message.
Musically, this is undoubtedly Faith's strongest outing to date. The record fuses the orchestral ballads of 2012's Fall to Grace with the funk and retro motifs of 2014's A Perfect Contradiction. Nowhere is this more clear than in the two singles released so far. 'Guilty' is so big-voiced and string-heavy that it could be a bond theme. At the other end of the spectrum, 'Crybaby' is a slick and tightly produced disco pop affair. It's a delectable combination of influences that underpins the musical identity of the album.
"Piano, Bass and her seductive tones entwine, leaving us with the sonic equivalent of love making"
The style of the songs is somewhat eclectic. ''Til I'm done' is funky, energetic and pretty much impossible not to dance to (yes - even in libraries). In contrast, the album finds a brief moment of isolation in 'Still Around'. Piano, Bass and her seductive tones entwine, leaving us with the sonic equivalent of love making. It is draws the listener into the sphere of the personal, before the album shatters it with 'WW3'.
'WW3' is dark and twisted – for a Paloma Faith song at least. One of the more lyrically blunt songs on the album, the track begins with a soulful Amy Winehouse tone, but quickly breaks into a beautifully dystopian chaos of warped vocals, distorted guitars and heavy percussion. It's hardly heavy rock, but the end of the song wouldn't feel particularly out of place on Muse's 'Drones' album. The whole song is in contention with the title track as the strongest of the album.
Despite the numerous high points, there are undoubtedly some weaker moments on this album – typically the poppier ones. 'Warrior', written by pop heavyweight Sia, might sound promising, but ultimately it doesn't go anywhere. Interpreting it as about the suffering of migrants, Faith makes a good attempt at the song. She sings with the power and clinical precision that any Sia track would require, and a lot more soul than is normally found on one. It's not a bad song per se, but it's a little one dimensional and doesn't add a huge amount to the album.
'Kings and Queens' is the real problem. Sure, it's a catchy, polished and well produced pop song, but it's so polished that it will probably slip right out of your memory. It's bland, forgettable, and lacks authenticity to the point that it could have been sung by any one of about 15 chart topping singers. What's worse is that it follows the monologue from Owen Jones – why follow a political statement that is integral to your album with the most generic pop song available?
Overall, this is a strong album. Threading your record with a political thread is a risk, but one that has paid off. It's refreshing to hear a pop album that that shuns breakups and stories from the singer's past, in favour of commentary of the world we find ourselves in. Albums that stick more closely to the pop formula might sell better, but at least Faith has something to say that's worth hearing