Taylor Swift Reputation review: 'gone is the whimsical naivety of her past'
In an album that is "by no mean's Swift's best work", Isobel Bickersteth questions why the pop star holds an uncomfortable obsession with her history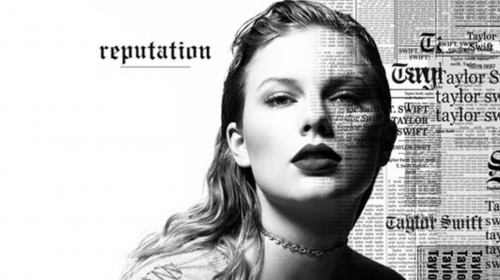 On her sixth studio album Taylor Swift delivers a provocative, bolder and mature sound, with just enough reminders of her lyrical strength to stop it drifting into generic pop music. Released after a three-year hiatus, which saw the singer retire from public view and wipe her social media accounts, Reputation presents a version of the singer which is markedly different to any of her previous work.
One of the most striking features of Reputation is Swift's embrace of roles that she once previously rejected. Gone is the whimsical naivety of her past; in its place there is a determined frankness. A particular example of this is the Jack Antonoff produced 'Getaway Car', an album highlight reminiscent of Swift's 1989. On it Swift cruelly admits to entering a relationship on the rebound: "I wanted to leave him/ I needed a reason", her new partner left oblivious to Swift's ulterior motives ("I struck a match and blew your mind/ But I didn't mean it/ And you didn't see it"). 'Gorgeous' shows her lust after a new man, despite the fact she already has a boyfriend. Such admissions place Swift far from the innocence of her earlier records. For the first time, there are overt references to alcohol and sex: seen most clearly in the sensuality of 'Dress' where she sings of "spilling wine in the bathtub/ you kiss my face and we're both drunk", having "only bought this dress for you to take it off".
"It's hard to take her claim that ′the old Taylor is dead' seriously when she seems so intent on revisiting the past"
This change is reflected sonically. 'Reputation' delivers RnB influences, bass drops, synth and trap-influenced percussions all which could not place Swift further from her country roots. This has a mixed success: the screeching chorus on 'I Did Something Bad' has been made for arenas, while the soulful 'Don't Blame Me' is addictively brilliant. In contrast, 'Look What You Made Me Do' is awkward and stiff, feeling almost desperate in its attempt to show just how far Swift has changed. Her voice is changed too: there is less reliance on melody, in its place a calm and detached delivery.
Emotional vulnerability still lies beneath this exterior, and is shown through 'Delicate' and 'Call it What You Want'. On 'Delicate' Swift describes the difficulty of not wanting to seem too keen in beginning a relationship, while 'Call it What You Want' presents a weary Swift tentatively embarking upon a new, restorative relationship: "And I know I make the same mistakes every time/ Bridges burn, I never learn/ At least I did one thing right." Indeed, Swift's best work on the album is provided via her softer, more reflective songs. The last track, 'New Year's Day', an acoustic and sparse piano ballad, stands in complete contrast to the preceding 14 songs and delivers the best lyrical work on the album. The entire song is a reminder of Swift's gift for transforming seemingly mundane details (in this case the clean-up of a party) into a vehicle for emotional poignancy; with its bridge "please don't ever become a stranger whose laugh I could recognise anywhere" recalling the excellence of Red's 'All Too Well' or 1989's 'Clean'.
Where the album suffers, however, is on Swift's insistence on delivering a narrative focused on pettiness and media drama. Her infamous feud with Kanye West is revisited on 'This is Why We Can't Have Nice Things', with him and his wife Kim Kardashian attacked for being "so shady" having "stabbed me in the back while shaking my hand". The track crescendos into Swift cackling at the prospect of forgiving the pair: "I can't even say it with a straight face". Whilst such references will cause excitement for gossip columns, they lack subtlety and nuance, serving only to drag Swift into high-school immaturity. The lead single, and worst song on the album, 'Look What You Made Me Do' faces similar issues. It's hard to take her claim that "the old Taylor is dead" seriously when she seems so intent on revisiting the past. On an album supposedly about confronting and owning her reputation, it feels slightly jarring for Swift to use these two tracks to be on the defensive - blaming others for her perceived fall from grace.
While Reputation is by no means Swift's best work, it is also not her worst. Beneath the brash and bold sound, Swift still delivers emotional complexity and depth – it's just a little harder to find it