Jessie Ware – Glasshouse review: 'uninspired coffee-shop mediocrity'
Tom Mcintosh is left uninspired by Ware's latest work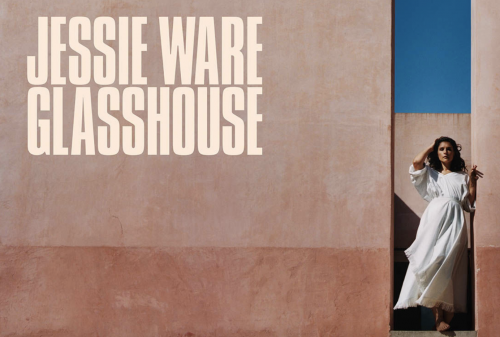 It is an irrefutable truth, in my eyes, that Jessie Ware is at her best when paired with electronic music. What I consider to be the high points of her career – be they the warm, bubbling disco infused 'Imagine It Was Us', or the icy coolness of her feature on Katy B's 'Aaliyah' – follow this pattern.
As such, a recent interview with The Guardian, where the Hammersmith-born songstress appeared to turn her back on the sound which gave her the career she has today, left a poor taste in my mouth. That isn't to say Ware is completely listless without the likes of SBTRKT or Disclosure to support her; one only has to look at the success of the Ed Sheeran-penned 'Say You Love Me' as a reflection of this. But Ware's affirmation that she is "ready for the mainstream now" did not leave me with high hopes for Glasshouse.
Lead single 'Midnight' certainly breaks free of the whispery, contemplative mould Ware created for herself with previous efforts Devotion and Tough Love, being a mimesis of the bombastic neo-soul sound of today spearheaded by Beyoncé. Yet still, something doesn't sit right with me about the record; Ware's overblown delivery shuns the delicate etherealism that made her early work so compelling. Elsewhere, tracks like 'Stay Awake, Wait For Me' and 'Alone' seem to plod along unremarkably, with no real edge or discerning features to encourage the listener to engage with the record.
Indeed, vast swathes of the album's unremarkable middle portion seem to merge into one another; you're never quite sure where one sluggish ballad about love ends and where the next begins, partly due to the album's unremarkable, limp production. The absence of some of Ware's former collaborators, excitingly fresh trailblazers of the time such as Julio Bashmore, is felt keenly, and some of Ware's newer choices, such as one time Ellie Goulding producer Starsmith, fall flat in their attempts to evoke 80s lounge music, instead verging into tepid mediocrity. Tracks such as 'Hearts' and the aptly titled 'Slow Me Down' feel aimless and slow the record's motion to a snail's pace.
Even the album's (limited) peppier cuts have a sense of hollowness to them; 'Your Domino' is fast paced and forgettable, drawing me to the conclusion the album's true standout is 'Selfish Love'; a slow burn of simmering Latin guitars and a return to the captivating vocal delivery I mentioned before. 'Sam', the album's closer, was co-written by Ed Sheeran and seems to acknowledge its own unchallenging and sedate nature, as Ware croons "Sat inside a railway station / Drinking a cup of coffee on my own." The song muses on the singer's recent real-life motherhood, controversially juxtaposing Ware's own pre-natal anxieties with the apparent distantness of her own father, the journalist John Ware ("I hope she knows that I found a man far from my father / Sam, my baby, and me".)
"Glasshouse will surely serve as a reminder for future darlings of the BBC Introducing list to exercise caution when attempting to embrace the mainstream"
In spite of the barbed lyricism, 'Sam' is held back by Glasshouse's middle-of-the-road pedestrianism. Whereas previous triumphs such as 'Running' and 'Champagne Kisses' stayed on the right side of the fine line between adagio production and uninspired coffee-shop mediocrity, Glasshouse is a body of work imbued with the tediousness of the latter.
I have no doubts that with her third effort, Jessie Ware is making a record she truly loves. Previously the tastemaker's favourite, Glasshouse reveals that it was perhaps the production team she had behind her that makes Ware's back catalogue so great. I hold out hope that the singer's normally impeccable taste in remixers may be able to resurrect some of the record's more languid cuts – Disclosure's remix of 2012's 'Running' still stands today, and the fact that Ware has given up-and-coming South Korean techno producer Peggy Gou the duty of remixing 'Midnight' is a promising sign that this will continue. As for the main body of the record, however, Glasshouse will surely serve as a reminder for future darlings of the BBC Introducing list to exercise caution when attempting to embrace the mainstream