Review: LCD Soundsystem – american dream
The Brooklyn veterans of rock return with a triumphant new sound, holding on to the abundant melancholy that shaped their career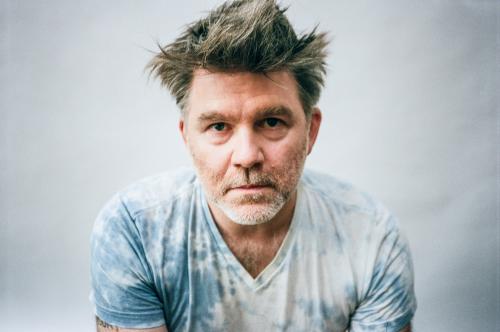 LCD Soundsystem has arisen for real. James Murphy's project of fifteen years burst to life in a flurry of self-obsessed neuroticism and has lived in that shadow ever since. But that time has passed: that band burned itself to a crisp on stage in Madison Square Garden in a bombastic farewell to their first incarnation. In the intervening time, a lot has changed.
Most obviously, the paranoia has proven itself right. Having spent three albums detailing his fear of aging and irrelevance, James Murphy is now old and no longer relevant. And somehow, that is deeply freeing for him – he has found a sincerity and impact that previously emerged only in fits and starts, and in spite of his often irony-drenched delivery.
"It's the culmination of their new sound: a spiritual successor to 'Dance Yrself Clean' with its ruthless, indignant propulsion"
A lot of that comes from the group he works with now – while the rotating cast behind him has solidified into a solid group over the years, the personality of each member is finally evidenced, and has materially shifted the sound of the group. With Pat Mahoney's motorik drumming and Al Doyle (of Hot Chip) as guitarist, this is by some margin the most new wave and post-punk album the band has released, with all the urgency, rawness and vitality that brings with it: think Suicide and New Order, rather than the rollicking Arthur Russell and Giorgio Moroder art-disco of Sound of Silver. It's the culmination of their new sound: a spiritual successor to 'Dance Yrself Clean' with its ruthless, indignant propulsion.
Even when the lyrics start taking flights of fancy, they're obscured – either low in the mix or covered in gentle plate reverb – and most of the tracks offload the heavy melodic lifting to the basslines. It's an audible reflection of the attention Murphy has ceded from his voice to the music and all its physical heft.
This groove still supplies the backing for Murphy's familiar lyrics meditating on culture and one's place in it, but the anxiety that used to mark them out has been resolved, settling into a mix of fury and futility. "You made me throw up hands at my own traditions / And then you'd have a laugh at my inhibitions / Oh sure, we're talking tough /...Put on suburban lawns in prone positions" from "i used to" speaks of the learning and settling that has happened in the years between their initial departure and return. There's still an energy irreverence there but Murphy marshals it much more carefully and pointedly.
The guts of the album play out this balance – 'tonite' appears as one of those tongue-in-cheek dancefloor bangers, but emerges as deeply honest and biting about the emotionless, unthinking scream of pop culture that has long since swamped LCD's high-end musings. Following it, 'call the police' is a singular weapon of thunderous, catchy punk, screaming its politically charged message daring those in power to take up their defences before they join us all in oblivion: "Well, there's a full-blown rebellion but you're easy to confuse / By triggered kids and fakers and some questionable views / Oh, call the cops, call the preachers! Before they let us and they lose / When oh, we all start arguing the history of the Jews".
That might give the impression that an album called american dream is a return to the concrete real world with a stern, activist message. 'call the police' ends up being an exception – this isn't some grand insightful takedown of the supremacist lie of American exceptionalism and progress. It knows that, for now and likely always, we're in it. It misses and mourns the time where the most dangerous thing about the world was your own cultural insignificance.
Instead, we're dealing with genuine existential dread, a feeling nailed in the drained and exasperated title track and fleshed out by the closer, 'black screen'. It rolls out for an eternity with the gentle, kinetic pulse of a heart damaged but still fighting on – the lyrics gesture towards the icons and later collaborators of Murphy's who have passed in the last few years: Bowie stands out as Murphy provided production for parts of Blackstar, but the echoes of Lou Reed and The Velvet Underground's proto-post-punk are heavy and heartbreaking. But ultimately, kicking and screaming, James Murphy wants to drag you into the long, dark tonite that he previously just feared and we're now living in.
For all the regressive tendencies in their music, american dream shows a brilliant band fighting to deal with here and now. Their solution is, with principle and purpose, to dance on