Taylor Swift: Comeback Queen?
The power of reinvention in pop music should not be underestimated. But has Swift convinced us?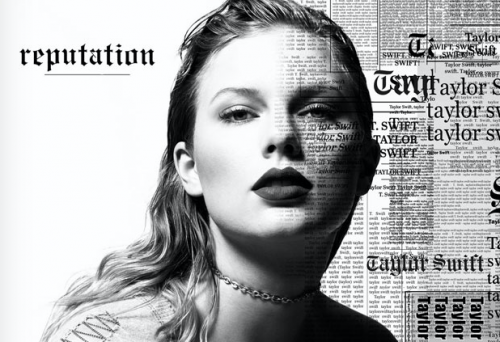 Reinvention is a powerful tool in contemporary music. Not only does it call for a new creative freedom (no longer bound by previous expectations of fashion or genre), but also, and most importantly, it commands attention. Something new has arrived; and curiosity calls for you to follow it.
The strongest example is undoubtedly The Rise and Fall of Ziggy Stardust. Prior to the release of Bowie's seminal 1972 album, the artist was a dilettante of the creative scene. Dabbling in acting, mime and folk music, Bowie had begun to make a name for himself. But ultimately, it took another name, and the mysterious figure of Ziggy Stardust to secure Bowie's place as a pop-culture icon. The idea was that Ziggy fell to earth, and we couldn't quite explain him, so all we could do was marvel at him and the music he brought.
And that was the thing about the character of Ziggy Stardust – he was entirely other. Bowie faded, and Ziggy fell to earth. The ultimate reinvention.
Attention now calls us to the comeback of 2017, and the reinvention of Taylor Swift. Prior to any releases, it was made clear that this was a brand new era of Swift. Social media accounts were wiped, and an overwhelming PR silence was followed by the sudden announcement of her upcoming album, 'Reputation', and the single, 'Look What You Made Me Do'. The cover was a greyscale, slightly more gothic looking Taylor Swift, and the accompanying music holds a consistent bitterness that may, on a good day, be interpreted as 'grungy'. So, this is the 'New Taylor'. Unfortunately, it isn't quite convincing.
"The problem with reinvention is that it comes with a certain expectation".
Reference to Ziggy Stardust perhaps seems an unfair comparison. However, when looking at the role of personas in musical expression, it seems the ideal case study. The power of Ziggy Stardust, and the creative wizardry of Bowie shows us how artists are able to use identities to usher in a whole new sound. But with this, the bar is set rather high. The problem with reinvention is that it comes with a certain expectation. To triumphantly present your next era of artistry as something entirely new, it has to break new ground. Therefore, for it to be good, it actually has to be different.
Across the strangely bitter lyricism of 'Look What You Made Me Do' there is a commitment to setting forth this idea of reinvention. This is most obviously stated in the song's most cringe-inducing lines, structured in question and answer:
"I'm sorry, the old Taylor can't come to the phone right now."
"Why?"
"Oh, 'cause she's dead!"
At least it doesn't leave any sense of ambiguity; but unfortunately, the clarity of intention does not guarantee successful application. And there lies the problem with Swift's approach to her new album. The gimmick of the reinvention outweighs the actual quality or uniqueness of the music or the person.
It is possible for musicians to exist as these creative chameleons. In fact, it is a fascinating part of what makes pop music, in particular, so exciting. Take Lady Gaga's ability to create so many identities, each with musical repertoires to match. The power to transform keeps music ever developing, and allows it to break all the rules. The condition is that they must truly bend convention. Here, what we have heard of 'Reputation' falls significantly short. Swift appears to utilize the concept of a comeback, but without providing the musical strength to give her claim that the 'Old Taylor' is dead any real clout at all.
The problem with this new chapter is that it doesn't really seem to move on. Instead, it seems begrudgingly stuck in the past. In her strange half-rapped dialogue, Swift airs her old grievances: conflicts with past celebrities or lovers etc. The title itself, 'Look What You Made Me Do', points the finger at someone else. All of this lacks any proof that Swift is starting anything new at all.
Admittedly, there more to come from 'Reputation', and it would be lazy to lose interest so early on. But it is rather disheartening to listen to something so deliberately "different" being so incredibly predictable.. The effort is there, but the comeback lacks the power to convince