Review: Lil Yachty – Teenage Emotions
Lil Yachty's studio debut is a brazen, exciting debut – if a little clumsy and heavy-handed – writes Sabrina Gilby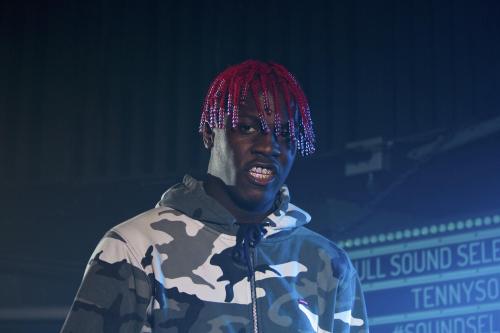 If you, like me, found Lil Yachty to be a rapper difficult to get a grip on, then his 2017 realease, Teenage Emotions, will change all of that. Whereas his 2016 release Lil Boat laid some nice ground work and he did indeed make his presence felt on numerous feature tracks over the year, it felt as though Yachty was still yet to create any real impact. However, with this reprisal, Yachty is signposting his highway to stardom with electric neon signs.
The opening track 'Like a Star' sets his self-affirmed, braggadocious tone; "Imma live like a star / Look momma you made a star" he sings in his distinctive, spacious, electronic vocals, and lays the backdrop for his meteoric rise, sometimes with remarkable candour: "I just done did fuck six whores at the same time on their grandmother's back porch." A distinct lack of subtlety aside, Teenage Emotions perfectly suits its title; it's sporadic, exuberant, aspirational and, at times, a little immature.
Despite his self-proclaimed transition into adult success, the Migos collaboration 'Peek-a-Boo', one of the album highlights, kicks this victory-lap right back into the school yard. Furnished with Migos' sparky ad-libs and featuring strong solos, the pulsing siren bass re-captures a quasi-tribal, school-yard aura. Again, with the playground-like chant of 'Priorities', Yachty confidently emulates the brazen bliss of youth. Warning: "Fuck school and fuck the rules, imma do whatever I want to, when I say so" is an ear-worm that will eventually work its way into your head (mid-exam or otherwise).
"Yachty confidently emulates the brazen bliss of youth"
However, pessimism creeps in, along with the dissatisfaction of fame and romantic relationships. The bravado of the opening tracks contrast with the more contemplative second half of the album. Despite the self-affirmed transcendence to stardom, and revelry in the dreams of success and celebrity in 'Say My Name', Yachty has not got it all figured out. He flits from genre to genre, riding over breezy Caribbean rhythms on 'Better', a song about refusing to settle for less, within which Yachty's earnest bars cause friction with the more lackadaisical attitude of his partner. "You say it's good, but it could be better, life can always be better", he complains before pining for his unrequited love on the piano ballad 'Made of Glass': "I'm losing it for you, but you just like a different dude and I'm so in love with you."
He goes on to dispel the charm of fame and his lack of personal fulfilment on the darker, plaintive 'No More': "I can't keep fucking around these bitches, they just want my money / I can't take no more". For all the bravado, these fragile moments create the sense of Yachty trying to navigate the tricky waters of teenage years, with all its burgeoning aspirations, dissatisfaction and complexity, to the calmer waters of successful adulthood. In the end, he comes full circle, closing with another tender dedication to his mother on 'Momma': "My best friend, the queen of my life / Where would I be without my momma?"
As is probably clear, Yachty doesn't deal in subtlety, and at times, his rendering of the complexities of youth, in broad, genre-sampling brush strokes, can be a little heavy-handed; the clichéd war-cry of eternal youth on the Diplo-produced 'Forever Young' sounds exactly like as all the other songs you've heard with a similarly banal title over the years. It sounds forced, and does little to dispel the feeling that a Diplo-credited track has become a mere prerequisite for getting into the charts.
There are some other skippable moments; 'Bring it Back' sounds like a mistake, replete with a jarring saxophone solo, it resembles a track that should have been destined for the likes of Carly Rae Jepson or Selena Gomez. Then again, this may just be me (but I guarantee, once you've imagined their own rendition of this track, it's hard to un-hear). Furthermore, it distracts from the enjoyment of the other tracks that Yachty executes so well.
Nevertheless, Teenage Emotions is a solid album, with a broad appeal. At the price of some refinement, Yachty is making clear, bold statements which offer some refreshing sounds as a result - albeit some of them are less convincing than others. It's far from perfect, but then again, your teen years never are