Student Music Spotlight: Circus Mind
Christs'-based funk rock band Circus Mind speak to Music editor Alice French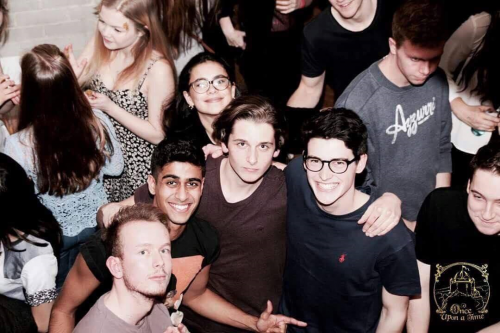 A: How many band members and what are their names?
Ryan: There's four of us – Ryan's our lead guitarist and singer, who jams smoothly with Will, our second guitarist. Henry provides us with his jazzy bass lines and Finn gives us a sweet rhythmic backing on the drums. We're all from Christ's, apart from Finn who bikes it in from Girton to join us.
A: Which genre do you best fit in to?
R: Above all we're a rock band. We especially like to deviate into funk-rock/blues rock.
A: What are the perks and/or challenges of being a band in Cambridge?
R: Being able to get away from work every week and get lost in the music is great – it gives everyone a chance to destress and just relax for a couple hours. For challenges, having an enforced quiet period definitely makes it hard to practiceand& jam during easter term (we make a lot of noise). Also the facilities/equipment/encouragement can be lacking quite a bit for bands. Colleges tend to focus more attention on the classical musicians/choirs. However we're grateful Christ's has a good music room so nearby we can use whenever we want, and Cambridge in general has a lot of opportunities for bands to get their music out there – a particular highlight was rocking out a packed Medwards bar in February.
"Cambridge in general has a lot of opportunities for bands to get their music out there."
A: What are your goals for the upcoming year?
R: In the near future, to just smash our May Week performances and have a good time playing some good music. After that, just making a name for ourselves and continuing to do what we love as much as possible. This year we'll be playing at John's May Ball, King's Affair and the Girton Garden Party.
A: Are there any other uni-based artists you're excited by at the moment?
R: Dan Adeyemi, also from Christ's is doing some great things in Cambridge's student grime scene at the moment. You could see a potential collab between us in the near future. Be sure to check him out at John's too.
A: What's your 'ride or die' track?
R: 'All Along the Watchtower' – our main audition song, which all of our favourite musicians have covered in their own way – Dylan wrote the song with some of the greatest songwriting ever seen, Hendrix took it to a new musical level, and Mayer put a modern spin on it – so we thought we'd have a go with our own influence and sound. It's an absolute classic. (Our cover of it is on our Facebook page)