Escapes and escapades without breaking the bubble
Have a staycation: Chloe Bayliss explores some beautiful places to transport you away from the chaos of Cambridge without leaving the city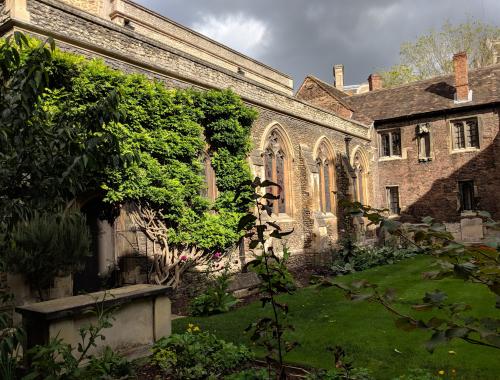 Cambridge is a beautiful city; there is no denying that. If you're a fresher, you've undoubtedly already wandered around the bustling market, or stood amongst the swarm of tourists in the shadow of King's College Chapel. The more adventurous of you may have already gone for a cheeky punt down the river to explore the college backs. However, as the weeks roll by and the frost sets in, the leaves will turn brown and start to carpet the paths, and you may find yourself wishing there was a way to escape the chaos of the Cambridge bubble. So, to encourage some autumn adventures, I have collected my favourite escapes in Cambridge that feel miles away from the world of supervisions, emails, and lectures.
Grantchester Meadows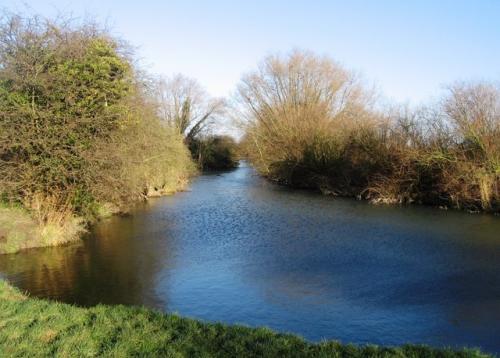 If you're not up for a walk to the village of Grantchester itself, the meadows are definitely a scenic alternative. You too can walk in the footsteps of Pink Floyd, ambling along the riverside, completely at one with nature. At various points in the year, you can encounter cows freely roaming as well as herons, squirrels and conkers… a world completely alien to the madness of hectic cycle lanes and reckless bus drivers. There is, of course, the obligatory stop for a glass of red at The Mill or The Granta, two incredibly cosy pubs close by.
Castle Hill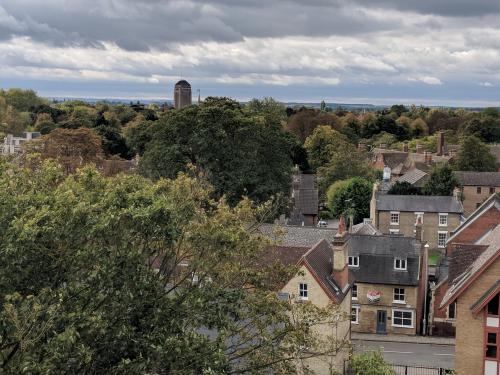 Cambridge Castle gave Castle Hill its name in the Anglo-Saxon period; all that remains now is a grassy mound. You can find it just off Castle Street near Magdalene and Murray Edwards. After a relatively short climb up the hill, you can enjoy panoramic views of Cambridge's spires, with the myriad church and chapel roofs poking up through the trees. It's the ideal spot to unwind when you're overwhelmed, as it allows you to put things into perspective and reminds you that studying at Cambridge gives you the opportunity to live in a remarkable city.
St Edward's Passage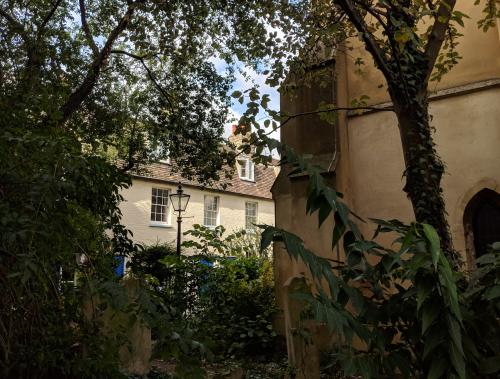 Nestled right in the heart of Cambridge city centre is one of the most peaceful spots I've come across. Though not technically a spot of natural significance, St Edward's passage is home to St Edward's churchyard, a small grade II-listed building that oozes charm. There is also the independent G. David's bookshop, adding to the quintessential historic Cambridge atmosphere. Shrubs and small trees cling to the fences surrounding the courtyard, and at golden hour the magic of the place is tangible. Despite its location off King's Parade, very few people venture down there, so it is a perfect location for a few minutes' respite without having to walk for miles.
The College Backs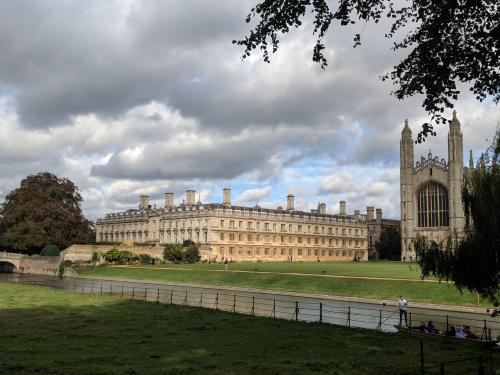 If all else fails and you just need to get out of college, it's possible to visit other colleges using your CamCard. Walking down Queen's Road, you can see the backs of Trinity and John's, which – though at times quite busy – are often home to copious numbers of swans, geese, and ducks that can be quite comical, especially when combined with punts laden with tourists! There are plenty of benches to sit on and enjoy the surrounding buildings and river, and a quick hello to the cows at King's backs is enough to make anyone smile!
If you live in a central college and can roll out of bed straight into Sainsbury's or Sidgwick, it can seem hard to escape the city centre. Whether it's a ten minute study break or an afternoon stroll, there are so many places to explore and recharge your batteries. Autumn is objectively the best season of all, so make sure to pile on the scarves, fill your thermos with herbal tea, feel the cool air on your cheeks and crunch some leaves! You deserve it!