Varsity Escapes: Putting the 'bank holiday' into May
There's a bank holiday happening outside the library – here's your go-to guide to the weekend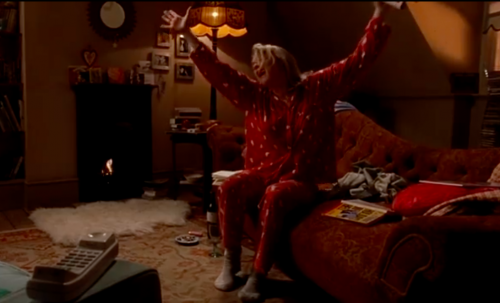 Okay, okay, I agree – the late May bank holiday could've been more considerate about its timing. I mean, May Week isn't in May, so surely it could've waited until there is less Shakespeare to memorise, fewer Russian aspectual pairs to nail, and fewer algebraic… well, whatever scientists do. The truth is, every year I forget that bank holidays in May are a thing, until I roll out of the library into WHSmith's for emergency supplies (there's only so much you can fit onto the backs of book reservation slips) and am faced with tourists doing their best to get some Markle sparkle into their poses, couples licking ice creams (among other things), and King's Chapel basking in the sun looking particularly Theory of Everything. In short: I've re-emerged into the Real World. I admit it, there is something quite tragic about my troglodyte existence, so, do as I say, – not as I do – and check out these tips for a bank holiday break.
Eating the world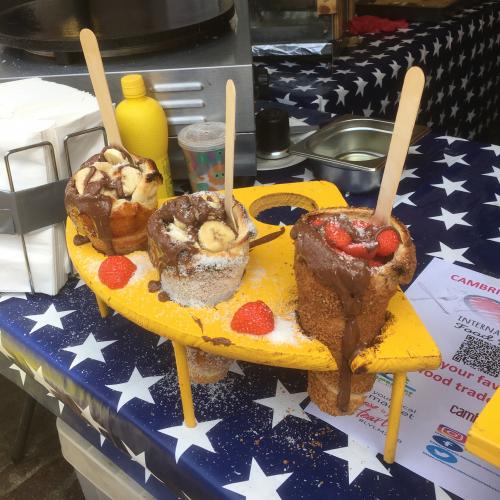 Whatever the circumstances, you will have to eat, and while at it, you might as well do it in a more dignified way than smuggling a Tesco meal deal into the library (although I appreciate that you might get real thrills out of that). Monday sees the second installment of an international food market at – you guessed it – the market. If the first installment this Thursday is anything to go by, there won't be any new stalls in addition to the usual traders, but what is different is all of them being there on the same day. And stalls ranging from gyros, merguez, and jianbingin to biryani, jollof rice and plantain don't really leave you asking for more. Apart from dessert, of course – I can hear the call of filled chimney cake cones…
Beer galore
"Join us for the beer festival!" they said. "It'll be fun, we can all go together!" they said. Me? "Err, I'm busy. Very busy. Like, forever."
Never have I ever drank a pint, nor even swallowed a mouthful, and words such as 'ale',' lager', 'draught' and 'brew' don't really feature in my vocabulary. Beer for me is liquid bread, and some things are just better enjoyed solid. But please don't be put off (did I mention I never got that marketing internship?), because the weekend comes with plenty opportunity to go and find those Magnums or indulge in full-bodied blondes. Saturday is the last day of the Cambridge Beer Festival on Jesus Green, while the pop-up Thirsty Biergarten is open every Friday to Sunday at St. Giles' Church.
Flying high
As much as food and drink form the base of Maslow's hierarchy of needs, there's more to a bank holiday than drinking and eating. If you're looking to gain, quite literally, a different perspective on the Cambridge bubble, Duxford Air Festival on the Saturday and Sunday guarantees a high experience. Personally, I find the prospect of taking to the skies in a vintage aircraft an expression of a death wish, but I could cope with a virtual Spitfire experience. And getting your neck jammed gazing up at a French Air Force performance is a change from getting your neck jammed from sitting at a computer all day.
Outdoor cinema and chill
Still planning on locking yourself into your room and indulging in repeated solo renditions of 'All By Myself'? Please don't – your neighbour probably won't appreciate it. Instead, you can go and watch Bridget Jones do it at Madingley Hall! The Star and Mouse Picture Show pop-up cinema will be setting up their portable outdoor cinema at various locations throughout the summer. This weekend, they'll be projecting the finest cinematographic art at Madingley Hall, with Raiders of the Lost Ark on Saturday and Bridget Jones's Diary on Sunday. Seats, food, drink, Hugh Grant AND Colin Firth guaranteed – that's my weekend sorted.