John Williams for always, forever
In her first column on film soundtracks, Lillian Crawford focuses on the score for A.I. Artificial Intelligence and its legendary composer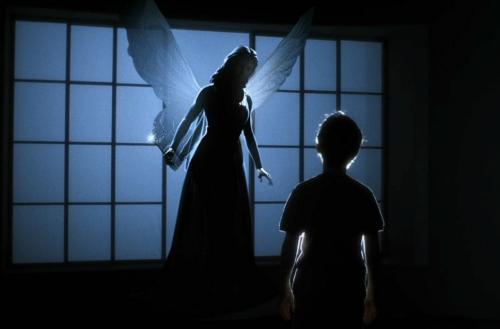 An ape throws a bone in the air. Flutes are heard in the offing, caught in a technological ballet high above Earth. Spaceships and stations waltz and a pen floats past the camera before we return to the spiralling futuristic vision at large. Stanley Kubrick lets the music enrapture an auditorium without distraction, bending image to its will without cuts or jumps. We have been here since – Hans Zimmer pounded at his organ while similar circular probes drifted through the cosmos in Christopher Nolan's meditative Interstellar. Science fiction demands imposing swells from the brass and strings to touch upon its majesty; far more crucial than practical effects or computer imagery.
A.I. – Artificial Intelligence is not a space adventure, but an earthbound meditation on humanity's final destination. It would have been Kubrick's second outing in the field, an opportunity to reflect on the soul-searching red eye of HAL 9000 and cast him in the guise of a child. Conceived in the 1980s, the film went through a production nightmare that prevented its release until 2001, a largely coincidental link to its spiritual predecessor. As David and Gigolo Joe are propelled toward Rouge City, they burst through the open mouth of a gigantic woman to the sound of Richard Strauss's Der Rosenkavalier. Worlds away from the 1968 vision of 2001: A Space Odyssey, we hear a composer similar only in name, and without the grandiosity of Johann Strauss II's 'An der schönen blauen Donau'. It is a respectful homage to the wishes of a master, albeit one distinctly capable of finding its own style. 
"Without John Williams, bikes don't really fly, nor do brooms in Quidditch matches, nor do men in red capes. There is no Force, dinosaurs do not walk the Earth, we do not wonder, we do not weep, we do not believe." This was Steven Spielberg's testament to his career-long friend, John Williams, with A.I. marking their seventeenth collaboration. Spielberg's comment attempts to scratch the surface of the film composer's impact on popular culture, from the fierce fanfare of 1977's Star Wars to the haunting melodies of Hogwarts. The story Kubrick was never able to tell, having died before the release of Eyes Wide Shut in 1999, is all about wondering, weeping, and believing. It is hardly surprising that he passed the material onto Spielberg, who was duly criticised for the film's bitter sentimentality and talking teddy-bears. However, as he has often repeated, that was all Kubrick, and he has the papers to prove it.
While in recent years Lucasfilm seems to have Williams's genius firmly locked in a galaxy far, far away, there was a thirty-year period in which Spielberg would not have sought a score from anyone else. Audiences typically recall the bombast of his marches, with the director's personal favourite allegedly being the Sousa-esque one from 1941. However, it is his atonal or experimental moments that prove the most arresting. Their third collaboration, Close Encounters of the Third Kind, is a deliberate shift from delicate airiness to throbbing dread – moments of discordant terror like 'Barry's Kidnapping' eventually settle in the triumph of the five-note sequence taught by Claude Lacombe. Abject fear from extra-terrestrial threat is proved irrational, the companionate resolution seemingly inevitable, a message of peace with the Other driven home again by E.T. the Extra-Terrestrial in 1982. 
A recurring motif in the score of Close Encounters is 'When You Wish Upon a Star' from Disney's 1946 adaptation of Pinocchio. It is a wistful tune capturing the sickening sweetness that has ruined too many a Spielberg picture. With A.I., the filmmaker took the Blue Fairy and made her a symbol of false belief, turning the traditional happy ending on its head and crafting an  unfamiliarly bleak climax. Carlo Collodi's tale takes centre stage in the film, with David's human owner, Monica, reading the story both to him and her real child. The android is manifested with jealousy for the love she shows Martin and he sets out to become like him – a transformation staunchly, perhaps brutally, confined to realms of the imagination. For the Blue Fairy's persona, voiced in the film by Meryl Streep, Williams wrote a deft lullaby that lilts with a warming melancholy, portraying a hope ultimately futile. Few of the composer's themes inspire such sorrow in the viewer, with its power brought out in the soprano tones of Barbara Bonney, whose humming is a constant reminder of her distance from the world.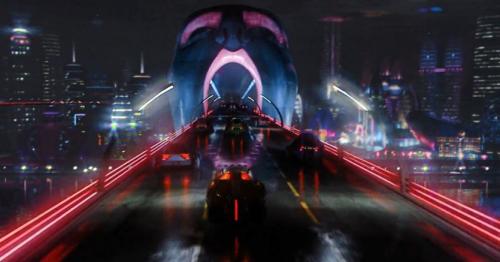 Heard throughout Williams's oeuvre is a chilling cor anglais, an instrument that allows for a softer sound than the oboe to represent nostalgia for a home or a mother. It is most noticeable in the Star Wars prequels as Anakin Skywalker pines for hist mother Shmi, his vengeance for whom gradually morphs into the minor terror of the 'Imperial March'. There are several scenes in A.I. when David recalls Monica that the cor anglais emerges in the underscore, a cantilena that first appears after his mother imprints the robot child to herself. Those themes are converted into an exquisitely gentle minimalist piano concerto in the film's final moments, with additional footage used to allow the theme to play in full as we dance towards the end credits. The score thus resolves in a theme more similar in style to Steve Reich or Michael Nyman than the earlier avant-gardism of György Ligeti, itself harking back to Kubrick's use of his music in 2001.
The sound of science fiction is an impossible one to exclusively define, and neither Williams nor Kubrick attempt to do so. The latter's compilation score pulls from joyous waltzes and polyphonic atonalism, and so too does the former in his original music, even calling upon his son Joseph for the electronic pulsations of Rouge City. There is reason to be frightened in the future, but there is also time to be reflective and peaceful, nowhere more apposite than in Cynthia Weil's lyrical version of 'Monica's Theme'. The words convey David's childish fantasy, a belief that "there's no time and no space" and that they can be together "for always". But she starts by singing, "I close my eyes", revealing the dilemma at the film's heart: whether we choose to remain in the land of dreams, or wake up and face the starkness of the universe. When viewed in this light, Spielberg and Williams seem less sugary than in their more popular flicks, elevating the film to a transcendent status unmatched even by Kubrick's philosophic odyssey