Vulture's Top 10 Films of 2017
Vulture Film and TV Editor, Lillian Crawford, reveals her top ten picks in anticipation of awards season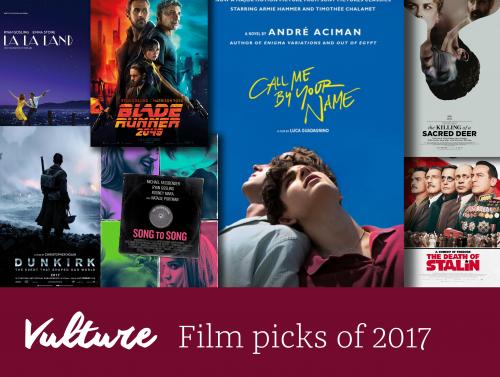 Ah, the end of another year, and the perfect opportunity to reflect on the very best cinematic efforts of the last 12 months. Focus is restricted to films released in the United Kingdom from 1st January 2017 to now - if Jumanji: Welcome to the Jungle or The Greatest Showman contend for entry on this list, I will gladly eat my typewriter.
Vulture is Varsity's magazine section; we are dedicated to sharing the best of Cambridge culture with you
Of course, while I have managed to watch over 60 pictures this year, a few applauded films such as Get Out, Good Time, and Elle remain to be watched, so perhaps it will change in the coming weeks. As our opinions alter with repeated viewing and time, it is best to take these shortlists with a considerable pinch of salt.
It is most painful for a fan of Star Wars to not feel able to include Episode VIII on the list, even if its soundtrack is one of the best of the year. Hopefully it will prove a case in point of changing opinions with time. For the moment, however, and without further delay, I am very pleased to present, in traditional descending order, the very finest films of 2017.
10. The Death of Stalin
Read our full review here.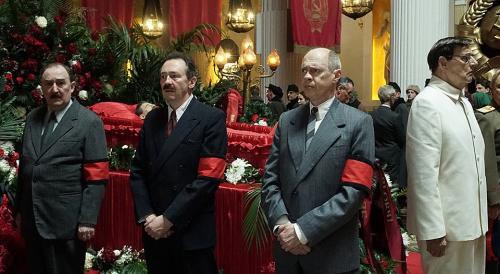 Another deserving soundtrack came from Christopher Willis, very much its own character in what might have been the year's funniest film (followed closely by The Disaster Artist). Making comedy cinematic is a significant challenge, and Armando Iannucci has marked himself out as the master of the genre. With a particularly impressive turn from Simon Russell-Beale, it is likely to have historians grinning everywhere.
9. The Florida Project
Read our full review here.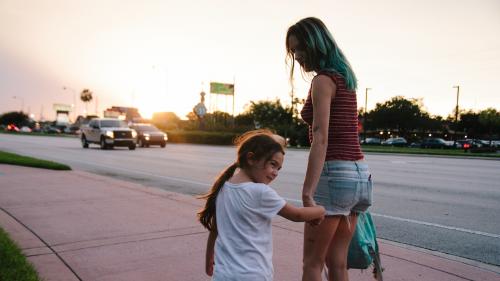 Sean Baker broke past a host of social dramas released this year to bring a thought-provoking wonder. Child actors are dangerous territory, but the performances delivered here are unlike anything seen before, so necessary to the devastating message at its heart. While Willem Dafoe's presence feels a tad incongruous, the final seconds pack a remarkable punch that cinema seldom dares to deliver.
8. mother!
Read our full review here.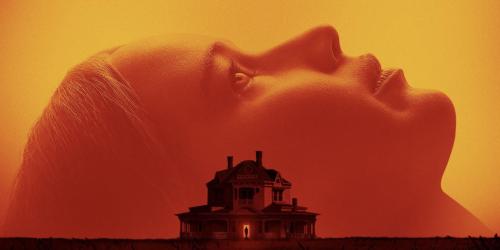 Darren Aronofsky's latest will most likely feature in top tens and bottom tens alike, depending once again on one's inclinations towards the obscure and surreal. Burning every cinematic convention in its wake, the allegory at its heart renders it an immensely meaningful work that transcends and subverts the meaning of life itself. Whether or not doing so should be seen as genius or abomination remains the decision of the viewer.
7. The Beguiled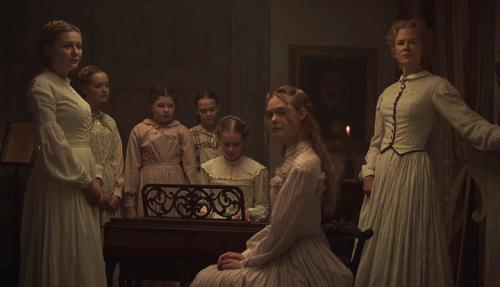 One of the year's most overlooked films, Sofia Coppola's latest work was a raw and visually sumptuous delight. With its premise set in motion, the underlying intrigue was allowed to simmer towards a remarkable final act that might put one off mushrooms for a while. Kidman delivers another fine and often terrifying performance here, alongside the marvellous Elle Fanning and Kirsten Dunst. It will certainly have viewers questioning the play between hero and villain, and the proper way to treat unexpected visitors.
6. Dunkirk
Read our full review here.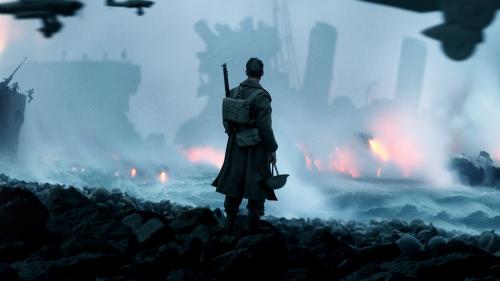 Christopher Nolan owned the summer with this remarkable war drama. Spiralling in and out of its triptych narrative, time has rarely felt as present as in this. While very much an ensemble piece, it featured glimpses of some magnificent performances, and ultimately played out as a challenging artwork of ground-breaking proportions. It can only be hoped that Hans Zimmer will pick up an Oscar nod for his stirring score, although the use of Elgar might act against him.
5. Blade Runner 2049
Read our full review here.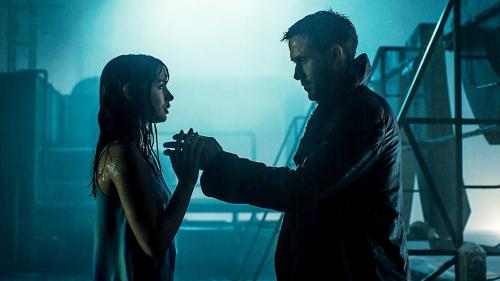 Stunning is an understatement for Denis Villeneuve's science-fiction art piece – a top spot that felt certain to go to The Last Jedi. While that film disappointingly failed to live up to its predecessors, this follow-up to Ridley Scott's cult favourite might even have surpassed it, with its challenging sex scene possibly the best of the year. How it will hold up on the small screen remains to be seen, but in IMAX it was impossible not to be consumed in its almighty realm.
4. The Killing of a Sacred Deer
Read our full review here.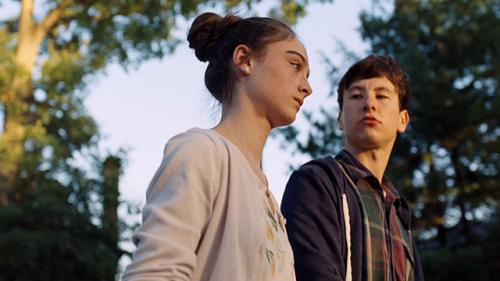 When was the last time a film held its viewers literally on the edge of their seats? Yorgos Lanthimos brought the year's most shocking and gripping film, complete with exquisite cinematography and use of classical music. Featuring the startling compositions of Ligeti, it maintained a Kubrickian unsettlement that pulsated and grated throughout, with stellar performances from Colin Farrell and Nicole Kidman. For those that can stomach it, this is a strong work of one of the most exciting contemporary directors.
3. La La Land
Read our full review here.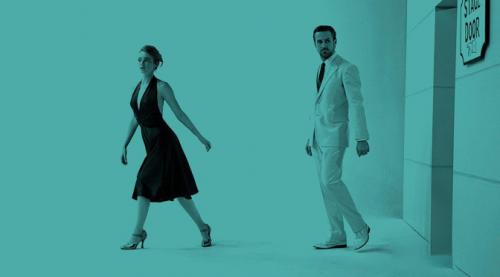 The third-best film of the year was snubbed by Moonlight at the 2017 Academy Awards, although it should certainly have gone to Damian Chazelle's musical masterpiece. With a stream of dazzling songs from Justin Hurtwitz, this was the most fun had in a cinema for years, made even greater by the gloom of the world at large. Despite its minor inadequacies, it is an enchanting return to an era of Hollywood seldom seen of late.
2. Song to Song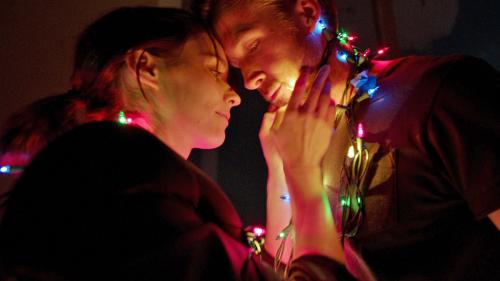 Watching Terrence Malick's experimental romance feels like an extended dream sequence, infused with music across genres and filled to the brim with heightened sexuality. It is an aesthetic wonder, with Emmanuel Lubezki onboard to give the bold cinematography a mesmerising appeal. Somehow this one seemed to bypass release altogether, but be sure to hunt it down, if for Rooney Mara's glittering leading role alone. It also features more music cameos than one could shake a drumstick at.
1. Call Me By Your Name
Read our full review here.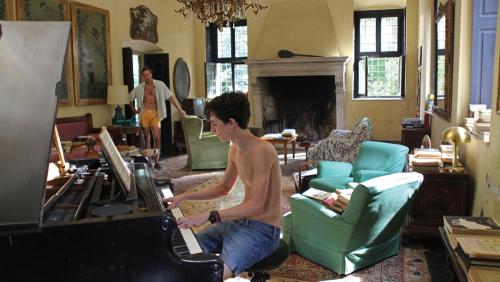 Gorgeous in every sense, Luca Guadagnino produced by far the most touching work of the year. It is quite rare for a film to be as affecting as this, undoubtedly thanks to Armie Hammer and Timothée Chalamet's earnest performances. If Moonlight, which failed to make this list, struggled to unpack a young man's sexual awakening, Call Me By Your Name smooths out its edges and delivers a more coherent narrative, grounded in sun-soaked cinematography. Peaches will never be viewed in the same way again