Review: O mother!, where art thou?
Aronofsky's latest film has caused quite a stir amongst critics, although Hugh Oxlade found little to inspire or impress both in its dizzying premise and cinematography.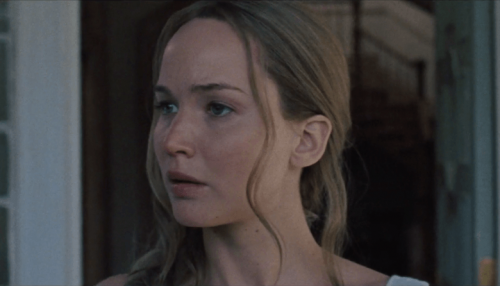 During the first half of mother!, I sneezed.
The sneeze was an exhilarating experience. The tension rose as I felt it bubbling up from my very core, dread dawning as it swiftly became apparent that this was a sneeze of such fearsome proportions that I was not going to be able to hold it in. The explosive propulsion of the sneeze's sudden, violent escape shook my entire being, and its aftermath left me chastened, fatigued, and yet curiously satisfied.
"Everyone in the auditorium clearly had better things to be doing."
Alas, the first half of mother! was far less enjoyable than this sneeze. Menacing, disturbing, unsettling, chilling, terrifying, horrifying, shocking, exciting, titillating, moving, intriguing, repulsive, and provocative were just some of the adjectives which did not in any way come to mind as the characters who imposed themselves on Jennifer Lawrence's hospitality behaved infuriatingly arbitrarily. The ceaseless tight close-ups of Lawrence's face instead invoked 'mildly puzzling', 'irritating', 'boring', and, ultimately, 'rubbish'.
Fortunately, mother! is a film of two halves. There is a short interlude following the departure of Ed Harris and his dysfunctional family which shifts the film's focus to day-to-day domesticity. This was just as tedious as the first half, but at least one had the sense that this was Darren Aronofsky's intention.
After this, we get a barnstorming set piece, as for no particular reason hordes of people begin to descend on the house in which more-or-less the entirety of mother! takes place. This sequence was primarily of merit because its entertainment value was greater than zero. It had a fearsome intensity which was sorely lacking across the rest of the film, and the darting camera following Lawrence's line of sight rather than just filling the screen with her face finally gave one the sense of empathy and involvement which was so dearly needed to salvage the picture.
Following this sequence, sadly, the film regressed back into clunky pretension. The final ten minutes marked suppressed cries of "please, make it stop!", not because the film was proving psychologically taxing, but because everyone in the auditorium clearly had better things to be doing. Only twenty per cent of the film had any dramatic worth whatsoever, and as such it represented a scandalous waste of the considerable talents of Lawrence, Javier Bardem, and Harris