Cambridge's favourite Christmas film: Oh piss it! It's Love Actually
Slightly confused by the winner, Lillian Crawford attempts to put aside her critical spectacles and consider the appeal of Cambridge's pick for the best Christmas film from a more festive angle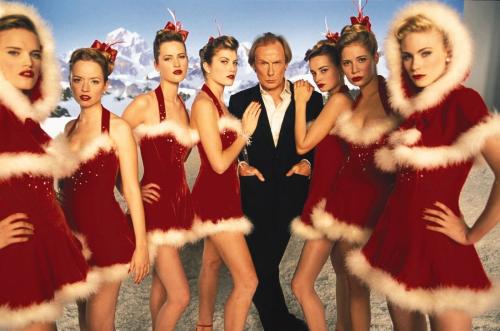 The last time we asked Cambridge students to choose a favourite film, they surprised us with The Empire Strikes Back, the appeal of adventure stories and pure escapism too much for them to resist. Having counted up the votes in our Christmas survey, an even greater shock took the lead early on, and had an outright victory – Love Actually. Why on earth would they choose that? One student wrote that they appreciate "its pure ridiculousness". One might wonder if it could have been better put.
"It is almost as though the crème-de-la-crème of British acting talent have popped round for a mince pie and a cup of cocoa"
Indeed, perhaps the result is less bizarre considering that we asked for your "favourite" film, rather than "the best", which may have seen the second-place finisher Die Hard win the contest. If any tenuous connection between the two is to be observed, it is in Alan Rickman, whose Hans Gruber makes Ernst Stavro Blofeld look like a well-groomed Persian cat. The midlife crisis his character goes through in Love Actually, however, possibly speaks more directly to its intended audience, and the resulting sorrow experienced by his wife, stirringly played by Emma Thompson, certainly stands out as the most remarkable strand in the film. No wonder its soundtrack proved a popular choice in the survey, when Joni Mitchell's 'Both Sides Now' carries with it such tender heartbreak.
While those that chose the film would clearly disagree, it must be noted that, critically speaking, Love Actually is not a very good film, possibly three stars at best. The threads are so confused and knotted that when the characters appear again at the end of the film, some of them have already been forgotten (Kris Marshall's Colin stands out as an unnecessary time-filler). Colin Firth's story feels more Stephen King than Richard Curtis, and the absurdity of its conclusion to the sound of Craig Armstrong's nauseatingly sentimental score throbbing in the background is nothing short of painful ("I hate Uncle Jamie!").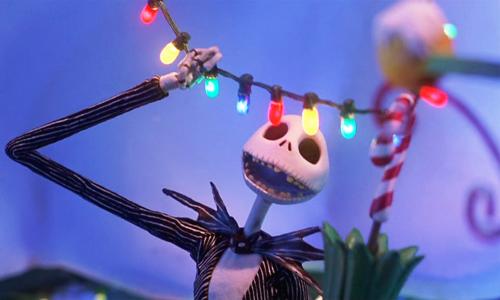 At times Curtis pushes this to excruciating extremes, with Andrew Lincoln undoubtedly stealing the worst performance award. His scenes alongside the frustratingly naïve Keira Knightley, with her "terrible taste in pie", feel out of place and overlong, and Lincoln's fit-like physical responses to the situation drive bouts of unintentional laughter. Some of the respondents claimed repeated viewing never allows the humour of the film to diminish, and yet the reuse of gags within the film itself, like "Radio Watford", stifle much of the overdone, pretentious dialogue from being amusing even upon the first watch.
Admittedly, this is rather unfair, and there are times when the film shows signs of becoming a solid work of romantic comedy. Rowan Atkinson's gift-wrapping scene is a fine example of physical comedy, played excellently next to Rickman's exasperation ("What else can there be? You gonna dip it in yoghurt? Cover it with chocolate buttons?"). There is similarly lots of seasonal cheer to be enjoyed, and it may be the giant Christmas trees and musical numbers that cause audiences to continue to put it on over the festive period. With the starry cast looking down at them, it is almost as though the crème-de-la-crème of British acting talent have popped round for a mince pie and a cup of cocoa.
Trailer for The Last JediYOUTUBE
Thankfully, the soundtrack failed to win out in the second category, with the chilling melodies of Danny Elfman's The Nightmare Before Christmas taking the top spot. The film itself, directed by Henry Sellick, is a visual wonder of stop-motion animation, although it is probably the songs that have given it cinematic immortality. Perhaps the Hallowe'en connection prevents it from taking the film prize as well, for while the uplifting 'What's This?' is certainly sufficient in itself to get one in a Christmassy mood, the remainder have a delectably dark tone. It might only be rivalled by Elfman's score for Tim Burton's twisted masterpiece, Edward Scissorhands, the 'Ice Dance' theme causing one to shiver at the enticing mystery blowing through the frosty night.
This leads us to the final question of the survey, and of course, the most highly anticipated film of the vacation is Star Wars Episode VIII: The Last Jedi. Unlike the main winner, such an obvious choice was this that one respondent simply justified their vote with "See title of film", and it is sure to be a magnificent instalment in the franchise.
It would seem that there are many as-of-yet uninitiated members of the Star Wars cult looking forward to seeing the latest film, with a hopeful viewer saying they have "heard good things about the franchise in general". Yes, very good things indeed, although there are also 'good things' to be said of Michael Haneke and Martin McDonagh, for example, whose Happy End and Three Billboards Outside Ebbing, Missouri are sure to be some of the holiday's finest films, although anything set closer than a galaxy far, far away might be somewhat overshadowed. Whatever you choose to see over Christmas, do get in touch about reviews and features as online content will continue over the vacation.
Whether you enjoy cheesy flicks like Love Actually, adrenaline-fuelled action as in Die Hard, or prefer the classic nostalgia of It's a Wonderful Life or Miracle on 34th Street, remember that cinema has a particularly powerful emotional effect at this time of year. Regardless of merit, the films we watch in the festive period become intertwined with feelings of warmth and family spirit, of celebration and comfort, that transcend the cinematic elements of the films themselves. Maybe there is no other time where the magic of the silver screen is more truly felt than around a roaring yuletide fire. From all of us at Varsity, we wish you a very merry Christmas