A Medea complex? Doctor Foster meets Liar
With two female-led dramas wrapping up on the small screen, Orla Horan considers what hooks viewers, and hopes for many more in the future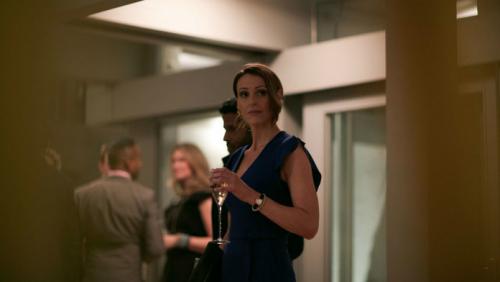 In the spirit of impending Bridgemas, 'tis the season to reflect on the joys of this term. 'Sunday Life' is an institution worthy of admiration, but the things has given me true 'life' this term have been mid-week affairs: the TV series Doctor Foster and Liar, particularly their female leads played by Suranne Jones and Joanne Froggatt.
"Something was most definitely rotten in the fictional state of Parminster"
Even in the Cambridge bubble, it would be hard to be ignorant of the immense commercial and critical success of both programmes. Their popularity hardly seems a coincidence. Both shows have much in common: maddening melodrama by motorways and moored boats, plots that blur harsh reality with implausibility, and electric writing by Mike Bartlett and the Williams brothers respectively.
Arguably worthy of less praise were the lacklustre finales of both shows. Jones addressing the camera directly, making a missing child appeal that we all sadly know too well, was nothing short of being emotionally out of tune with the bitterness and searing hatred that had been simmering throughout the series. Similarly, if the Twitter response was anything to go by, large swathes of the audience thought the ending to Liar – the serial rapist Andrew Earlham, played by Ioan Gruffudd, found dead in the marshes – was more about the profit in a 'whodunnit' second series than about providing a dramatically satisfying conclusion.
However, beyond the patent problems with the endings of both shows, the presence of strong but undeniably flawed female leads in watershed British drama is something to be praised. Rather than seeing this an important step forward in the representation of women on screen, there will be some who are all too quick to point out the obvious.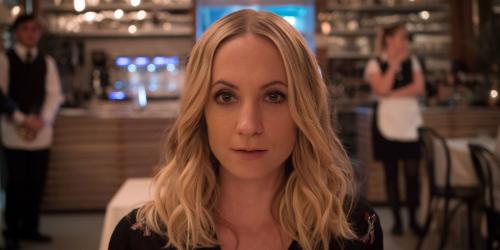 Both of these dramas, and indeed many others that are female-led, are based around a woman being royally wronged by a man. This plotting does little to challenge gender stereotypes, arguably perpetuating the fiction that men cheat and rape, whilst women are scorned and plot their calculated revenge. Women are apparently cast in Liar and elsewhere as the perennial innocent victims of infidelity, betrayal and sexual assault; the passive objects of the tyranny of evil and depraved men.
"Both the female leads seem to be rooted in the tradition of complex, vicious, utterly mad heroines"
While women have frequently been made the pure and uninteresting victim of male desire or violence in literature and on screen, that does not appear to be what is happening here. Admittedly men are the initial wrongdoers, but both dramas rely on a web of lies spun by a host of supporting characters – siblings, ex-partners, police officers, and neighbours. There has been a conscious effort to transcend stereotypes; no one escapes from either drama unscathed or untainted, irrespective of gender.
The title Liar is deceptive, the show being about so much more than the lies told by the leading male character. Both shows rely on the broader notion of a society polluted by treachery, through which both female and male characters alike have to navigate their way, that borders on the Shakespearean. Something was most definitely rotten in the fictional state of Parminster, and the coastal town where the shows were set.
Reese Witherspoon's 2015 Woman of the Year speechYOUTUBE
Even then, Shakespearean does not really cut it. Part of the interest of both shows were their complex, classically-inspired heroines. Bartlett revealed that his titular character was conceived as a contemporary version of Euripides' Medea, who kills her two children to revenge her unfaithful husband Jason. Beyond obvious plot similarities, the Greek play and television drama share visceral language; Bartlett's seething dialogue ("If I had a knife now, I'd stab you here and here and here") would not be out of place in revenge tragedy ("Hate is a bottomless cup; I will pour and pour").
The female lead in Liar could similarly be identified with a classical heroine; Cassandra, given the power of prophecy by Apollo, but cursed never to be believed, is treated as a mad woman by the community, and then brutally raped. The parallels to the character of Laura Nielson in Liar are striking. Both the female leads seem to be rooted in the tradition of complex, vicious, utterly mad heroines, far from innocent sacrificial lambs sent to the slaughter.
It is perhaps partially for this reason that both shows attracted such high viewing figures (7 million watched the series finale of Doctor Foster, and on average 6.5 million tuned in every week to watch Liar). There seems, thankfully, to be a genuine interest and demand for female-led drama, with interesting heroines who cannot be neatly categorised as victims or villains.
Reese Witherspoon's speech at the Glamour Women of the Year Awards in 2015, currently doing the rounds, strengthens this point. We might finally be moving past female characters only able to utter "what do we do now?", to complex acting roles for women on both television, and the silver screen, something that can only be welcomed with awards season around the corner