Varsity film survey 2017: Christmas edition!
Following the success of our general film survey this summer, Lillian Crawford now asks you to answer a few questions about your festive favourites and winter warmers.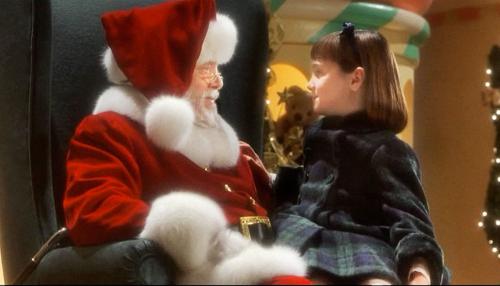 The days are growing shorter and the temperature has dropped – the perfect time of year to wrap up with a mug of hot chocolate and watch a classic Christmas picture. But just before you get too snug, please take a moment to fill in our survey.
"There is sure to be something for everyone this year"
Perhaps you delight in nostalgic wonders like It's a Wonderful Life and Miracle on 34th Street, or maybe you are more contemporary and prefer the slapstick hilarity of Elf. You might hate the season to be jolly, and choose a less conventional example, like Die Hard or Brazil. If there is Christmas in it, feel free to write it down!
We are also asking for your musical choices – is there a soundtrack you could not do without at Christmas? Do the original songs of Alan Silvestri from The Polar Express get you in the spirit of the season, or would you rather have a compilation of songs like in Love Actually? Whatever it may be, we look forward to reading your suggestions.
Finally, we want to know what the most anticipated film of the vacation is, from The Last Jedi to Pixar's Coco in January. Take a look at the options or suggest one we might have left out – there is sure to be something for everyone this year.
To add your suggestions and make your critical voice heard, please follow the link below.
https://www.surveymonkey.co.uk/r/KV2N85K
I wish you all a very merry Bridgemas, and hope that you find plenty of cinematic treats indulge yourself in, whatever they may be