TV Premiere: Risky business in The Apprentice
Three weeks in and Isobel Leigh is yet to be impressed by the latest cohort of wannabe business partners trying to win Alan Sugar's affections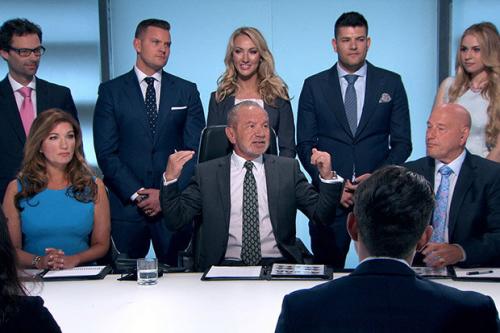 Questionable business acumen, tons of puns, and a tsunami of savage comments: all signs pointing to The Apprentice being back on our screens. Now in its third week, and contestants whittled down from eighteen to fifteen, I find myself unconvinced by the thirteenth series's cohort. The flow of superlatives in the opening titles seems to consist merely of empty promises (yes, even more than before), which have left me wondering whether business skill actually does factor when choosing the candidates; I think by the end of Week Three Lord Sugar was wondering the same thing.
"Candidates have made transformations before and hopefully a collective U-turn will imminently occur"
The tasks in the first three weeks have been varied and required distinct skills, playing to different candidates' strengths. Or this is at least what you would expect. In Week One, teams produced burgers to sell and the team with the most profit won; as the boys swaggered up after 1pm to an empty market, it was no surprise that the girls' team was victorious.
The definition of creativity was expanded to its limits in the second week, as the girls had golf clubs as the "centrepiece decoration" and the boys had a mix of doodled wallpaper and primary-coloured paint. The client – a luxury hotel – could not even decide on a winner. Week Three demanded candidates to pitch robot toys to big brands and independents. More capability was certainly shown, but not without immature squabbling and a lack of spell-check.
The fighting in the women's team has been at its worst for several series. A particular victim is Elizabeth, who is certainly a character (imagine a slightly subtler Miranda Hart) but neither her decisions nor reactions deserve the ridicule she receives from the others, especially from Siobhan. A bit of harmless banter between candidates is welcomed, but it was edging on bullying at some points in the last episode.
Being part of the reality show genre, it is inevitable that the show has hyperbolic, quirky characters. However, the last few series seem to have recruited more of those with the entertainment factor than the entrepreneurial skillset. What is great about The Apprentice is seeing strengths and weaknesses of each candidate in different tasks and watching how these are dealt with. Often those who develop and learn on the series are those who become audience favourites, such as Neil Clough, or go on to win, like Ricky Martin.
The pressure of unfamiliar situations under time constraints naturally brings out some people's crazy sides, so overflowing the pool with celebrity wannabes is unnecessary. Despite past contestants having moved on to star in Big Brother, this is not the actual prize of the show, which is a serious investment sum. The focus should be on their business plans rather than their 'how to quickly become a celebrity' plans, otherwise the integrity at the program's core is lost.
All this said, I do have hope. Candidates have made transformations before and hopefully a collective U-turn will imminently occur. We may just have to roll our eyes a little longer until then