Best Acting Talent: The Marvellous Meryl Streep
Working through one of Hollywood's most eclectic filmographies, Irina Tuca strives to understand what it is that makes a certain Mrs Streep so popular with cinemagoers, and Cambridge students.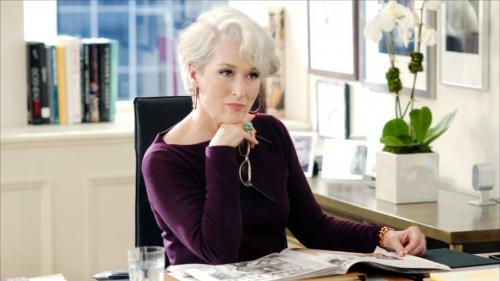 When asked what the essence of her acting was, the thing that drives her to deliver what are commonly considered the greatest film performances of all time, Meryl Streep gave a disarmingly simple answer: "I'm curious about other people. […] I'm interested in what it would be like to be you."
In Kramer vs. Kramer, Streep was interested in what it would be like to be a mother stuck in an unhappy marriage, torn between the love for her child and the selfish but necessary instinct of self-preservation. This curiosity gave birth to a performance which would bring her an Academy Award for Best Actress in a Supporting Role. However, what makes this performance stand out is not Streep's portrayal of Joanna itself, but the way she uses Joanna's character to do justice to the storyline as a whole. On set, one of the reasons behind many of her arguments with Dustin Hoffman was her request to change some of her lines, because she felt that, despite being consistent with her character, they were not good enough for the film itself.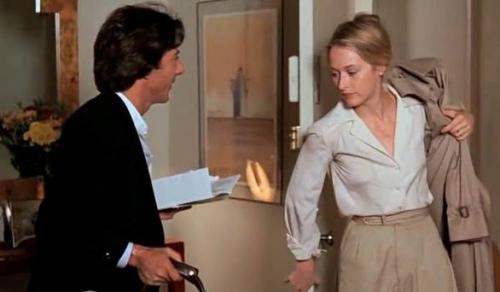 Streep had already exhibited such selflessness in the previous year, in her outstanding performance as Linda in The Deer Hunter. Although none of the war stories depicted revolve around her character, Streep built Linda to be a graceful and discreet supporting role. Linda shapes the life of Robert DeNiro's character in the same way that Joanna shapes that of the character played by Hoffman in Kramer vs. Kramer – she is the understated, yet powerful, female presence behind the male lead so necessary to the working of the narrative. Streep is not only curious about the people that she plays, but also about the people that other actors play and how these characters can support – rather than overshadow – the plotline.
"It is this power, this connection that Streep establishes with her audience that makes her impeccable."
In Sophie's Choice, Streep turned her interests to what it was like to be a Polish immigrant, a survivor of a Nazi concentration camp. If one was to watch the ending of this film first, not knowing what had happened prior, one would still sob uncontrollably watching her make the titular decision. After watching the whole film, it would become apparent that such a seemingly pathetic reaction would actually be a testimony to how powerful Streep was. In Sophie she created a character so genuine and authentic that she did not need to rely on narrative to convey her emotions to an audience. One can stumble across Sophie's character at any moment during the film's 150 minutes and still feel as though one understands her. It is this power, this connection that Streep establishes with her audience that makes her impeccable. If one forgets the details of the film, one will still remember Sophie.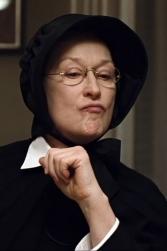 The concept of choice and its consequences seem to be a recurring theme in Streep's work. In The Hours, she plays Clarissa, a real-life, modern incarnation of Mrs Dalloway. Her heart-breaking performance revolves around the character's never-ending ambition to make the right choices, the overwhelming weight of which make her an incredibly sad yet forceful character. As both Karen in Out of Africa and Francesca in The Bridges of Madison County, Streep's characters are forced to make a similar choice to that in Kramer vs. Kramer: she once again sits at the cross-roads between sense and sensibility, between what is right and what feels right. But far from being redundant portrayals of former Mrs Kramer, Karen and Francesca are more mature versions. Rather than auxiliary instruments of plot construction, they are the ones who dictate, by the difficult choices they make, the direction of their stories.
"Her characters are so real you forget whether you saw them in a film or you met them in real life."
In Doubt, Streep's interest manifested itself towards the role of a nun. Sister Aloysius Beauvier has a special place in Streep's repertoire because she is both the hero and the anti-hero. Such a contrast is hardly alien to her: both Miranda Priestly in The Devil Wears Prada and Violet Weston in August: Osage County were scarily diabolical, so very different to the endearing, albeit foolish, Aunt Josephine in A Series of Unfortunate Events. Sister Beauvier was perhaps even more outstanding, however, because she combined both of these character types. Streep excels at delivering a performance that sits masterfully in a moral grey area – one simply does not know whether to loathe or empathise with her story, and Streep's piercing cry of "I have such doubts!" at the close confirms that this was her plan all along – to leave her audience wondering where they stand on her character.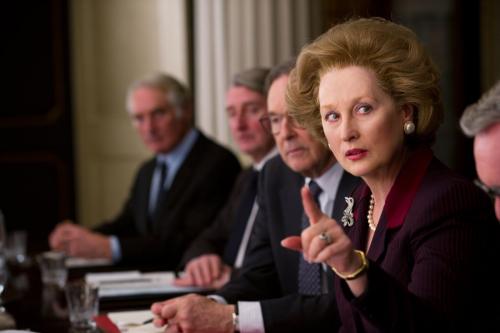 There are somewhat fewer doubts concerning Margaret Thatcher in The Iron Lady, where Streep was so curious about what it was like to be one of Britain's greatest prime ministers, that she effectively became her. The opposite to the support given by Joanna or Linda in their respective films, here the Iron Lady herself was unquestionably the centre of proceedings. The role proves, once again, that Streep can both tame her characters to be submissive to the script while also making the script obey her characters, which is why the Iron Lady will most likely go down in film history as an exceptional performance, rather than as a work of filmmaking.
In stark contrast to these tragic and dramatic roles, Streep's acting abilities are just as remarkable in the genres of comedies and musicals. Her performance as Donna in Mamma Mia! stands out not necessarily for its complexity, but for its vitality. Her charisma is so contagious and uplifting that it leaves her audience wondering how she can, in the same year, play both the joyful Donna and the troubled Sister Beauvier.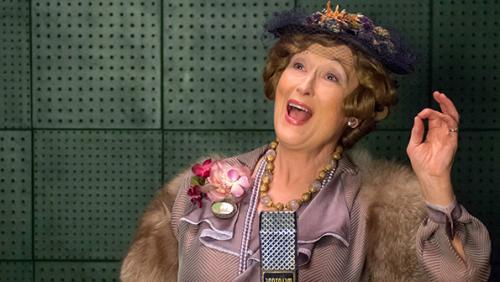 Almost 10 years later, Streep awed as the eponymous socialite in Florence Foster Jenkins. For somebody who had trained to be an opera singer before becoming an actress, it is rather remarkable how Streep could play a character so tuneless. But while Donna is cheerful up until the very last note of 'Dancing Queen', Florence clumsily sings a different tune, that of unfulfilled hopes and melancholic dreams. If this range of rather light-hearted roles is not enough, they may be joined by her highly underrated performance as Madeline Ashton in the blend of comedy-fantasy-horror that is Death Becomes Her, where Streep plays a vain, ego-centric femme fatale. Somewhat less musical from Donna and Florence, but just as charming and smile-inducing.
So why is Meryl Streep one of the greatest performers in film history? She says it is due to her curiosity about people. Perhaps it more because she knows both when her characters have to take a step back and support the film, and when she needs to make the film support her, because she can play both the hero and the anti-hero in the same character, because she can master both dramatic parts and light-hearted roles, and, most importantly, because her characters are so real you forget whether you saw them in a film or you met them in real life.
Or maybe the answer is much simpler than that. Maybe Meryl Streep is the greatest because just like she is interested in what is it is like to be you, we are all interested in what it is like to be her