Best Director: The Wonderful World of Wes
With Wes Anderson's latest feature in the works, Lillian Crawford takes an admiring look back over the works of her, and, according to our 2017 survey, Cambridge's, favourite film director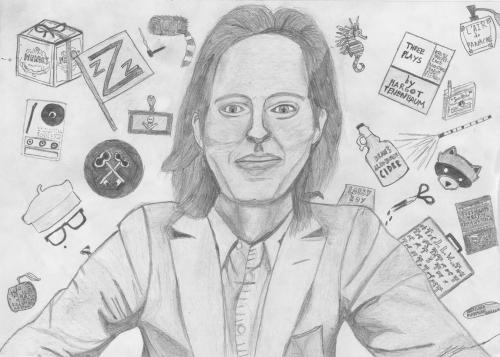 Stop. Look at what's in front of you. Take a good long look. If anything is out of place, correct it. Now turn your head exactly 90 degrees clockwise. Repeat. Forces one to think, does it not? To find perfection in the world, acknowledge its symmetry. But there is something unsettling about it, so well-arranged it fails to quite feel real. This is how the world looks through the camera lens of Wes Anderson. A world removed from reality just enough to maintain its grasp on human emotion, while obtaining a healthy dose of escapism. It's a place we should all take time to delve into on occasion. When our world seems to be falling apart, there is serenity to be found in its madness.
Visiting certainly is an occasion. Typically, a bi-annual one, although, after the phenomenal success of 2014's The Grand Budapest Hotel, it seems Anderson will be using the four-year gap before the release of Isle of Dogs in 2018 to bring something truly special to our screens. A feature-length stop-motion animation, this is not unfamiliar territory for him. Having previously employed the formidable talents of Coraline and The Nightmare Before Christmas director, Henry Selick, on The Life Aquatic with Steve Zissou, and directed his own spin on Roald Dahl's Fantastic Mr. Fox, Anderson is sure to take us on yet another intriguing adventure. With promises of a Kurosawa aesthetic and a host of Anderson regulars and new recruits, there seems little reason to doubt it will be a worthy addition to his diverse filmography. Perhaps a look back at his previous works will whet our appetites for next year's canine treat.
When Martin Scorsese named Anderson the "Scorsese of the future", it seems he can only have had his first feature, Bottle Rocket, in mind. On the face of it, the 1996 box-office flop is a typical crime caper, starring the then-unknown acting brothers, Owen and Luke Wilson. But while it has all the ingredients of the genre, including a scene-stealing performance from The Godfather star, James Caan, there remains the sense of something new emerging. Developed from a black-and-white short he made with the Wilsons at the University of Texas, if anything feels familiar here, it's probably the retrospective influence it has had on cinema since. While it now comes naturally at the bottom of lists ranking his films, Anderson's opening number is far superior to those of other great directors (Kubrick's Fear and Desire comes to mind), and its legacy is felt not only in his later films, but in the cinema of the 21st century.
Before breaking into the 2000s, Anderson's first film to feature regulars Jason Schwartzman and Bill Murray, Rushmore, came to theatres in 1998 to greater critical acclaim. Not only a reflection on his personal experience at school, it stands as a reworking of, and loving homage to, The Graduate. With several shots closely mirroring its inspiration, Anderson crafts a more human, funnier look at the infatuations of a student with an older woman, albeit without the stirring Simon and Garfunkel soundtrack. Nevertheless, the music, as with all his films, is carefully selected to delightful effect, developing from a planned all-Kinks album to a more varied one of the British Invasion of the '60s, alongside Mark Mothersbaugh's score. Following arguably his best character, Max Fischer (Schwartzman), Anderson will make you glad he saved Latin, and wish you could stay at Rushmore long after that glorious slow-motion shot at the close.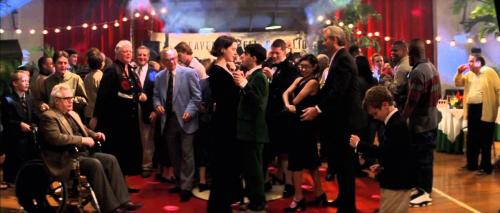 Perhaps collaboration with Mothersbaugh is more notable in Anderson's next picture, The Royal Tenenbaums. Opening to an instrumental version of The Beatles' Hey Jude that sees Alec Baldwin's hilarious narration introduce a host of your soon-to-be-favourite film characters, this masterful character piece on a dysfunctional family still stands as my pick for his best. Despite their flaws (and my word they've got them) you will undoubtedly empathise with Eli Cash (Owen Wilson) in his insanity-inducing desire to become a Tenenbaum. Through a career-best performance from Gwyneth Paltrow as the secretive Margot, Anderson channels some his greatest lines of dialogue: "I think we're just gonna have to be secretly in love with each other and leave it at that." Bizarre, emotional, and raucous, it is further testimony to its director's unique ability to build places his audiences will never stop wanting to return to.
"With each frame so carefully constructed with the craft of a stylistic genius, he often compels one to mount them on one's wall for all to admire."
Due to the independence of each of Anderson's films, comparison between them, unless it concerns style, is often unwarranted. His next two features, perhaps through their dramatic changes of setting, from the high seas to Indian temples, brought less critical acclaim, but nevertheless hold their individual merits. While his previous films developed their characters in a static location, in The Life Aquatic with Steve Zissou, we join the crew of the Bellafonte, a ship so detailed and carefully mapped out by its titular hero, to the sound of The Royal Tenenbaums theme played backwards, it becomes a life of its own. Similarly, The Darjeeling Limited brought together Owen Wilson, Jason Schwartzman, and Adrien Brody as a trio of brothers on an Indian odyssey aboard the eponymous train to find their mother (Anjelica Huston). These films are connected by a seemingly impossible, almost plotless endeavour to find something, be it a Jaguar shark or a nun, and it is the distractions from their aims that make for two wonderful adventures never afraid to defy convention.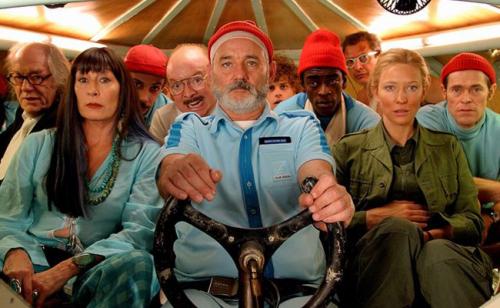 In 2009, Anderson took another U-turn, back into territory comfortable for film critics, although a new one for his style of direction. With his acting troupe taking on supporting roles, the quintessentially British Fantastic Mr. Fox was brought to life with the voice of George Clooney, and, once heard, it is impossible to imagine him sounding any different. Equally brilliant is Meryl Streep as Felicity Fox, who, alongside the cast of furry creatures, brings a touch of elegance to the children's story. Seemingly unique from his other films, here Anderson has returned to his cinematic roots, taking inspiration from Bottle Rocket to create a painstakingly intricate heist movie that gives most live-action capers a run for their money.
Being his first adventure into the realm of family cinema, perhaps this adaptation of Dahl's book is more likely to be appreciated by adults than children, with its insightful exploration of marriage and fatherhood. This theme stretches across all his films, from Royal Tenenbaum (Gene Hackman), via Steve Zissou (Bill Murray), to Mr. Fox. Anderson's personal inspiration for this 'bad dads' theme, as termed by the art exhibition celebrating his films, is obscure, mostly due to his devout privacy. It is a story that has developed into some of the most unique and interesting plots ever created, always startlingly original.
This is certainly true of Moonrise Kingdom, which put two children (Jared Gilman and Kara Hayward) in the limelight, and explored the innocence of young love to the sound of a gorgeous Britten-infused Alexandre Desplat score. Perhaps outdoing the musical introduction of The Royal Tenenbaums, the resounding melancholy of Purcell's theme in Britten's The Young Person's Guide to the Orchestra bursts into life at the start of this unlikely romance. It is an apt choice, the film not only being an education in the motions of the heart but also one of music, ending thrillingly to the operatic tones of Noye's Fludde. Adding the ever-brilliant Tilda Swinton and Frances McDormand to the ensemble, and a refreshingly pleasant Bruce Willis as its adult protagonist, this is a wonder of immense theatricality that only Anderson could pull off, with an incredible find in its leading lovers.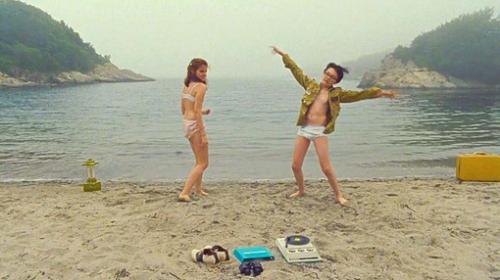 The end of this all-too-brief glance at Anderson's career must come in a look at his most financially successful film, the show-stopping The Grand Budapest Hotel, which received 9 Academy Award nominations. Based on the writings of Stefan Zweig, this is a stylish love-letter to the past, finding in its lead actor, Ralph Fiennes, a tour-de-force of comedic talent. With some of cinema's most chilling villains in his filmography, from Lord Voldemort to Amon Goeth, Fiennes seemed an unlikely choice for the womanising concierge, but he wears Anderson's style like a tailored purple suit, supported by his most impressive cast of actors. Like all his ensembles, they are a host of characters at war, quite literally at the film's denouement, and by returning once again to a loose-working of the heist genre, Anderson proves he is cinema's modern master of suspense and humour. With infusions of cinema's finest films, it is yet another cult classic that begs only one question: How on earth will Wes ever top this? The answer may well be, 'with animated Japanese dogs, of course'.
Being almost as old as Wes Anderson's cinematic career, these films reflect the times and contexts of my life, and when we want to revisit a point in the past, each picture stands as an original work of art through which we need only step. With each frame so carefully constructed with the craft of a stylistic genius, he often compels one to mount them on one's wall for all to admire. James Cameron recently claimed great films are not made in the detail, but in every detail, and it is a methodology Anderson lives by. It is surely testament to his skill that such an incredible ensemble of actors want to return to his set, compelling some of Hollywood's finest to work with him. While filled to the brim with philosophy, I fear there may be little point in looking for deeper meaning here. These are films made for the sake of film, with all their artistic and escapist qualities, which may well be what keeps drawing us back into his cinematic vision – that wonderful world of Wes