Project People
Craving some vacation volunteering? Varsity readers tell us about their invaluable social aid projects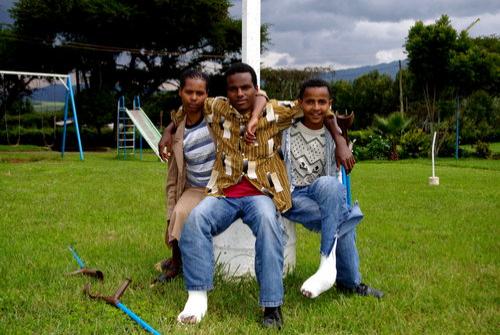 Cheshire Services, Ethiopia
Paula Petkova
Last summer, two friends and I travelled to Ethiopia to volunteer at Cheshire Services, an orthopedic and social rehabilitation centre for children. Situated in Menagesha, a picturesque landscape only half an hour away from the bustling capital Addis Ababa, the centre accommodates 70 children aged four to twenty, helping to rehabilitate them from physically debilitating diseases such as polio, cerebral palsy, and cleft feet or hands. Those who suffer from disabilities continue to be stigmatized in Ethiopia, and consequently spend most of their lives ostracized and hidden away by their families. The objectives of Cheshire services are thus twofold: rehabilitating the physical disability, and reintegrating the children back into society. While the centre is expertly run and well-funded, many resources remain unused and locked away because there arenot enough volunteers to supervise recreational activities, and the children's stay slips into a monotonous routine of eating, exercise and sleep. As a volunteer you have free reign to coordinate activities or lessons, or get more involved in the medical side of things: assisting with physiotherapy, mobility orientation for the visually impaired, or teachingsign language for the hearing impaired. For more information visit http://cheshireservicesethiopia.org/index.php, or contact me onpp327@cam.ac.uk.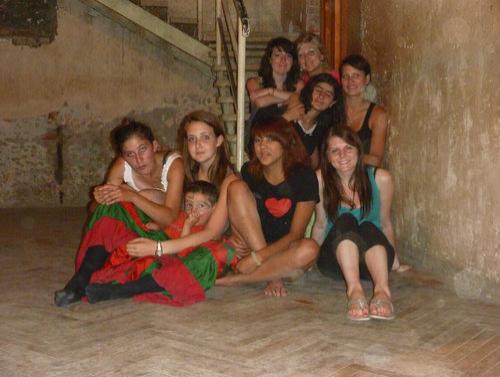 Temi, Georgia
Lauren Arthur
Temi, or 'community' in Georgian, is home to over 80 residents, most of whom are considered 'socially vulnerable'. Temi aims eventually to be self-sufficient: it grows its own produce and makes its own wine. It has a modern dormitory for residents with special needs, a workshop, a laundry house and a bread house. Volunteers should be prepared to be proactive and open-minded. Nika, Temi's founder, emphasised the importance of us coming to Temi to educate its residents – we gave numerous language, art and music lessons – but at the same time we were expected to participate in manual labour.  We cleaned recycled wine bottles, harvested crops, painted an accommodation block and worked in the kitchen. Nika has a refreshingly realistic ethos about his small community: at 20 years old, Temi is still developing and is very much a fragile societal microcosm. Yet, it is Temi's awareness of its weaknesses that makes the volunteering experience so fulfilling. Nika is not under any illusion that Temi is a utopian idyll, so its residents are constantly focused on how best to improve it in any way they can. This is a unique volunteering experience in a country that is undeservedly overlooked. It is a real privilege to be associated with Temi's 'first generation'. If you're up for the challenge, then get involved: www.temi-community.org.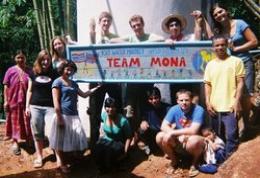 The Karen Hilltribes Trust, Thailand
Amy Livingstone
In the Summer of 2009 I was fortunate enough to travel to Northern Thailand with the Karen Hilltribes Trust, where I spent an eye-opening, unforgettable month. The charity works to improve the lives of the Karen people, who comprise one of Thailand's largest ethnic groups and occupy the remote mountainous areas to the west of Chiang Mai. As well as fundraising and sending volunteers to teach English, the Trust coordinates 'water projects' such as the one I participated in. I and eight other volunteers helped to install a clean water system in a small village called Ban Kha Noon (or Jackfruit Village), which, for the duration of the project, became our home. We were overwhelmed by the hospitality and generosity of the families hosting us, and were able to overcome the considerable language barriers to make lasting friendships. Although physical, the work we carried out was hugely rewarding, and gave us the invaluable opportunity to experience Karen culture. For more information, see www.karenhilltribes.org.uk.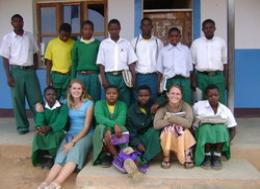 Restless Development, Tanzania
Jessie Waldman
I volunteered on my gap year with an organisation called Restless Development (formerly known as Student Partnership Worldwide). My project involved 8 months teaching sexual reproductive health and life skills in a village in the South of Tanzania. The program worked by pairing National volunteers with overseas volunteers. We then worked in pairs in rural villages. The training and support provided by Restless Development was brilliant, and the focus on recruiting Tanzanian volunteers made it much more sustainable, as did the fact that it lasted longer than most programs of its type. Anyone interested in volunteering should check out http://www.restlessdevelopment.org/ They no longer recruit international volunteers to Tanzania, but they have programs running in other parts of Africa, India and Nepal. Volunteers were mostly graduates (as a gap year student I was in the minority).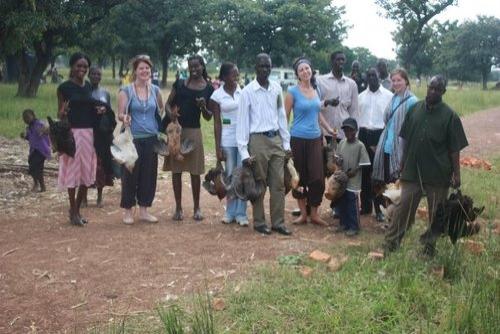 AYINET, Uganda
Georgie Keate
For the last two years, I have worked with a grass-roots NGO called African Youth Initiative Network. As their first volunteers, we were immediately thrown into the community of Lira in northern Uganda which has been torn apart by over two decades of terror under the Lord's Resistance Army. Starting out as a community organisation, AYINET has grown to implement projects all over the region. They run medical projects to provide plastic and general surgery to those victims of war mutilated or injured during the conflict, as well as rehabilitation projects for people who have lived in IDP camps returning back to their homes. It is youth-orientated and focuses on providing forums for sexual health, political participation and activism. As volunteers, our main responsibilities were to draft large proposals for project grants, draw up annual reports, contribute to youth forums and help on field trips. It is an incredibly humbling and eye-opening experience with a team of inspiring and admirable workers. If you would like more information, please email ghbk2@cam.ac.uk as I now run internship opportunities for the summer holidays.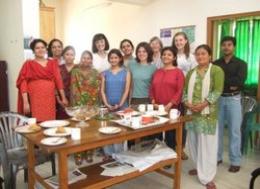 The Latika Roy Foundation, India
Ashleigh Lamming
A placement with the Latika Roy Foundation in India is an experience I'd recommend to anyone interested in volunteering in the developing world. The Foundation runs a variety of projects supporting children with special needs in India, and the diversity of work on offer means that you can tailor your placement to your skills and interests. If you have something you are good at, be it ballet, law, writing, or anything else, they will make sure your talents are put to good use! I chose to work with the fundraising team, who always gave me enjoyable and meaningful work to do. My most relevant previous experience was fundraising for charity whilst I was at school, so the Foundation put me to work encouraging local school children to fundraise for them. They even gave me the chance to present the fundraising scheme I designed at a national third-sector conference in Delhi!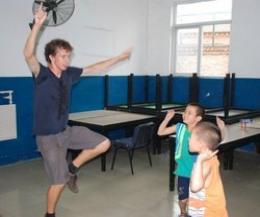 OSCA, China
Tom Coysh
Last summer I helped to run English-speaking summer camps for children in Beijing with Oxbridge Summer Camps Abroad (OSCA). What really made it worthwhile was the fun the children had on these camps. It was great to see that our approach to teaching English through fun was working and much appreciated by the children! We ran free summer camps for deprived children of migrant workers living in the outskirts of Beijing and paying summer camps for better-off children in central Beijing. This arrangement gives the deprived children an exciting opportunity they would never otherwise have to meet Westerners and improve their English, the better-off children a really fun time honing their English skills and us free flights, food and accommodation! OSCA runs camps in various locations throughout Asia, with exact details changing from year to year, although Hong Kong, Japan and Beijing are OSCA strongholds! Find out more at oscaonline.org.uk.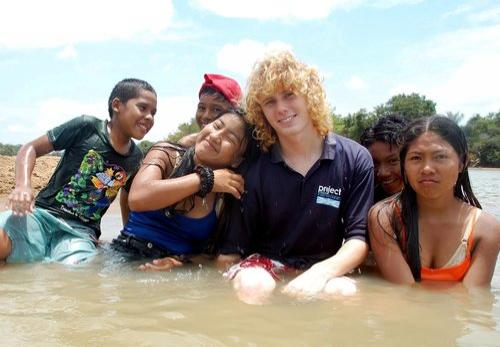 Project Trust, Guyana
Jolyon Winter
Project Trust offers volunteers a full year working in a developing country. I chose to teach Maths and Integrated Science in a small secondary school in southern Guyana. Spending a whole year in the community allowed me to establish a real bond with the Amerindian people that a shorter stay would not have permitted. I lived in the same compound as the students, many of whom came from remote tribal villages deep in the savannah. They would arrive with all their possessions in tiny backpacks, yet were some of the happiest, most contented people I have ever met. During the year I organised various trips and expeditions, such as hikes into the nearby mountains. Many of the experiences were truly unforgettable. Initially I wondered if a year in one place was too long – in reality, when the time came, I could barely bring myself to leave! For more information, go to www.projecttrust.org.uk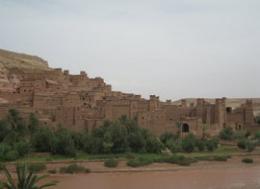 Projects Abroad, Morocco
Patrick O'Grady
Travelling to exciting and far-flung destinations is certainly an enriching and unforgettable experience, but I wanted to take away something that would help me in the future. For this reason, I decided to take a French language course in Morocco with Projects Abroad. It was Africa in July so it was hot – very hot, and as opposed to learning the language in France, it is a complete culture-shock. The language was different, the religion and certainly the pace of life. The first week meant work, actual work, which I hadn't done since leaving school almost a year before. Being taught in a one-to-one setting was completely different for me than sitting aimlessly in a classroom of thirty as we are used to in the UK, or similarly large classes in language schools in France. One of the best things about my time in Morocco were the weekend trips with other volunteers, in fact we formed such a close group that we all travelled together every weekend and descended on whichever town in a Projects Abroad pack. Aside from the exotic allure of Marrakech, Fez and Casablanca, there are many other beautiful sites in Morocco, including the small village of Chefchaouen, impossibly glued to the side of a hill, and of course the Sahara. All Projects Abroad volunteers live just minutes away in the labyrinth of the old Medina, and we all helped each other get used to the more mysterious aspects of Moroccan life (for me, the enigma of crossing a road, which comes as quite a shock after the tractors of Lincolnshire). It's a unique opportunity to be thrown together with people from all over the world who all want to experience this modern yet traditional culture firsthand.
Restless Development, Nepal
Jack Singleton
In 2005 I spent seven months living with a local family in a remote Nepalese village as a community volunteer for Student Partnerships Worldwide (now renamed Restless Development: http://www.restlessdevelopment.org/). SPW are an amazing charity. They build youth-led, grass-roots development programmes in some of the poorest parts of the globe. Their aim is to give young people the skills to make big changes in their communities. Volunteering with SPW does require a big financial commitment. But, as a non-profit, all of the money donated by volunteers goes towards improving the lives of the commuities involved. Working for them is also a unique experience – international volunteers are placed, usually only with another volunteer from the country itself, with local families and spend long periods living alongside people from the local community.
Have you worked on a project and want to do more for it?
Do you want to get involved with African charities and make a difference to the world, regardless of whether you've worked on a project before?
Then get involved with CUSAFE!
CUSAFE (Cambridge University Southern African Fund for Education) is a university-wide project that raises money for educational charities in Sub-Saharan Africa.
With our support, charities have been able to buy vital equipment, provide teacher training for young adults and sponsor individual children – all of which have helped more and more in Africa receive an education, something we all take for granted.
Most colleges have their own SAFE rep/committee – to find out more (or to find out who your rep is), then get in touch with the president Sarah (info@cusafe.org.uk), check out the website www.cusafe.org.uk, or join our Facebook group (C.U.S.A.F.E.).