Switchboard 'Speaks Out' with Ms. Eva Johnson, the Cambridge spoken word artist
In its latest epsiode, Switchboard talks to a Cambridge law student and spoken word artist about her work and being a 'walking oxymoron'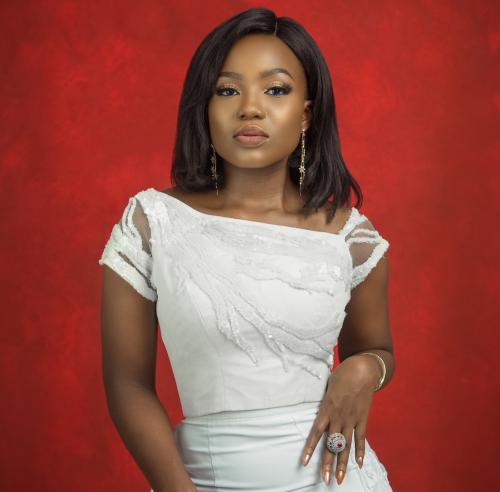 This week Switchboard speaks to spoken word artist Ms. Eva Johnson in our episode 'Speaking Out'. Ms. Eva Johnson is studying for a Masters of Law at Lucy Cavendish, Cambridge – undoubtedly a rigorous and demanding degree, while Johnson is also an actress, dancer and amongst other things, a spoken word poet.
Johnson was introduced to poetry in secondary school and began to take her writing seriously at the age of 18, while she was studying for her undergraduate degree at the University of Liverpool. She gained a first-class degree and later practiced law in Lagos, Nigeria for a few years. Since then, she has released her debut album, From a Different Cloth.
Performing at the Caius Diversity Day, Ms. Eva Johnson was the only female spoken word poet. In a male-dominated scene, her performance was indicative of the fact that there is clearly no shortage of female talent. Her audience was left captivated as she performed her poetry, surprised when she rapped and left in awe as she sang.
What was clear from Johnson's performance was her refusal to allow audience members to neatly assign her into one particular category. The idea of hybridity so pervasive throughout her performance is also emblematic in her album title, From a Different Cloth, connoting the amalgamation of different forms of styles that Johnson uses in order to make a mosaic of art.
Johnson refers to herself as a 'walking oxymoron.' If you met her in a courtroom, you would be surprised to hear that she is a spoken word poet and is largely involved in the world of arts. And yet, as a society we are aware that courtrooms are notoriously dominated by men, but why are we so indifferent to the disproportionate gender imbalances when it comes to the world of spoken word poetry? This is one of the many themes covered by Johnson as she talks to Switchboard about the factors underpinning this phenomenon within spoken word poetry.
She also discusses how she uses this art form to respond to ideas she disagrees with. For Johnson, Fela Kuti – a Nigerian musician – has had his legacy largely romanticised since his death. What this tends to propagate is the overlooking of the misogyny prevalent in his music. Infamous Lady, intertwining spoken word and Afrobeats is a response to this.
For Johnson, spoken word offers individuals a peaceful avenue to vocalise what needs to be said. In this essence, it also helps to give a voice to the voiceless.
To listen to this episode in full, Speaking Out can be found on Spotify, Apple Podcasts, Google Podcasts and all other major podcast platforms where all our episodes from last year are also available to download.
Each week Switchboard seeks to connect listeners with people in Cambridge with interesting stories to tell. If you have heard any unusual stories from around Cambridge this week, please don't hesitate to contact us at switchboard@varsity.co.uk