Get thee to a welly shop
We spill the secrets of facing summer showers in style. Welcome in the possibilities of the wellington boot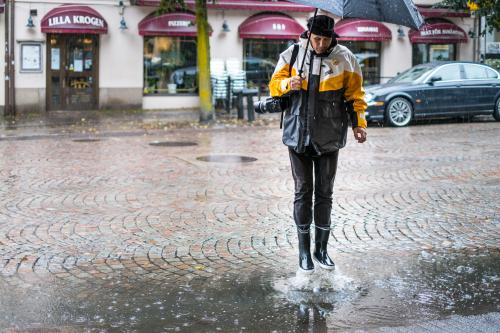 As Oscar Wilde once said, "our weather is so changeable". Too right. After the blazing sunshine we enjoyed just before term started, we were confronted with murky skies, gale force winds and what was at best an incorrigible drizzle, and at worst an alfresco power shower. If, like me, you packed during the aforementioned heat wave, the one jumper you brought has seen active service, and your footwear choices such as espadrilles and sandals have very much not.
But fear not. Unlike your summer tops, I've got your back covered. What you need in order to defeat this meteorological mayhem is a pair of ankle wellies. Having dithered over them for three years, I finally bought a pair during the summer, and have not looked back since. If you only heed one piece of my advice in your life, make it this. Get thee to a welly shop.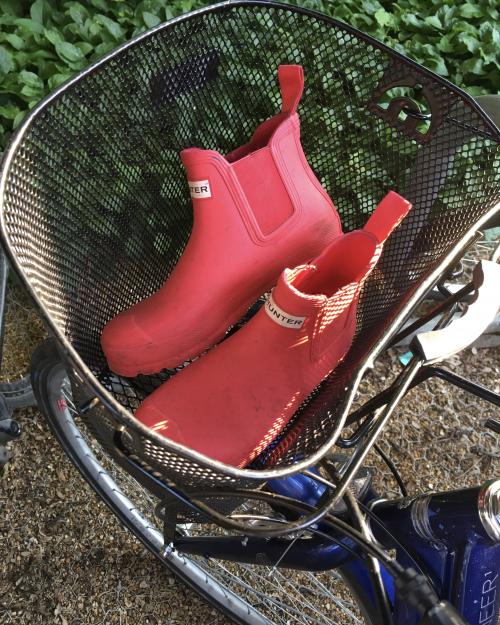 I've worn my ankle wellies to lectures, the shops, the races, clubbing – to anywhere one might wear shoes, I have worn my ankle wellies. They were incredible during the frankly bizarre amount of snow we had last term, and in the summer they are invaluable because, being ankle length, they are not too hot, but they conquer puddles and the inevitable summer showers with aplomb. And in such jolly wellies (mine are bright pink), the rain really does become just a mere shower. In fact, during long spells of blissfully sunny, dry weather you may actually catch yourself wishing for some rain, just so you have an excuse to bust your wellies out again.
The curse of the ankle welly is that you actually look too chic
Paired with a skirt or dress, you have the perfect Coachella on the Cam look. They truly are exceptional shoes, and everyone should get a pair. The fact that they are ankle length means that they are also the perfect size to stow in your bag just in case of adverse weather events, or an impromptu walk. And if your exams have gone terribly, just put your wellies on in your room. You simply cannot be miserable in a pair of bright pink ankle wellies. Fact.
The only slight downside to the ankle welly is that, especially when one is channelling the barelegged Coachella look, the rubber can lacerate the ankle somewhat. However, your skin will soon toughen up, and you can also employ a plaster (mine have cartoon lions on them, or you can even purchase Harry Potter plasters) to staunch any severe bleeding. Or you could wear more socks.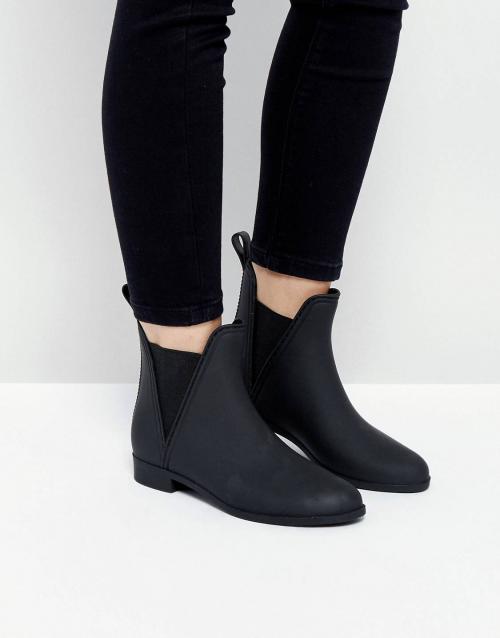 If you still require convincing, I will round up some of the other key benefits. They are perfect for clubbing, as they are wipe-clean, tough so your foot won't get trampled, and more than sufficient protection against the grimy ground juice that the floor in the club becomes. They will not get ruined in the rain, unlike anything suede, and your feet will not get wet in them – a soggy foot is a singularly unpleasant experience, and one which it is worth avoiding at all costs.
You will look very 'Cambridge' with a bicycle and ankle wellies, perhaps a satchel too, pedalling over a bridge with ease. I do not look very Cambridge when I grind to a halt and have to waddle my bike over Orgasm Bridge – not, I hasten to add, because I am unfit, but because a tourist always jumps out in front of me. That is the curse of the ankle welly. You actually look too chic, and tourists cannot get enough of it.
They are such a statement in themselves that they go with everything, and the luminous pink is no match for the Cambridge gloom. And when the sun does come out, they colour co-ordinate tremendously.
Mine are Hunter's Chelsea Wellington Boot, but if that style is not for you, ASOS has both ends of the ankle welly spectrum covered. Their GAME Chelsea Wellies are an incognito option as they look like normal black ankle boots, but I'd personally go for their GALACTIC Glow in the Dark Wellies, a snip at £16 in the sale. They also have GLOW, knee length glitter light up welly boots for £15. These are definitely ready for the club, and the rain. Are you?