Styled to PVC perfection
Trends come and go, but plastics seem here to stay. Jessica Phillips is here to tell you how to wear PVC the right way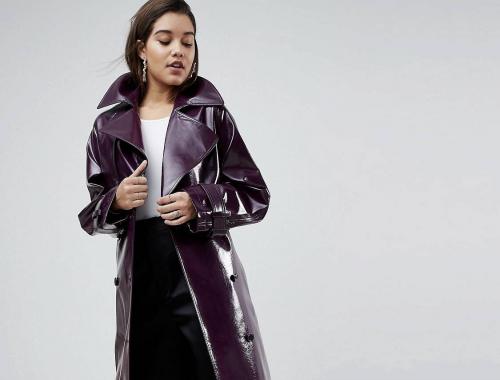 The marmite of the current fashion world. The trend I had to really explain to my family as they stared at me when I came downstairs in my trusty favourite vinyl trousers. The fabric previously reserved for only the dark corners of fetish shops. The subject of my article today is the wonderful PVC.
2017 saw the rise of plastic fashion and 2018 is set to be the year where it really soars. It comes in all shapes and sizes with a mixture of fully see-through plastic pieces, plastic-coated material and other fabrics with a plastic layer à la Calvin Klein. Trousers, skirt, coats, jackets – there are so many ways to try the trend. Unlike leather, it is durable, affordable and waterproof, meaning that it's largely possible to try out the trend without breaking the bank and hop on board even if it's not here to stay… although I have a feeling that it is.
PVC can be a hard trend to rock. While it's easy for a fashion blogger to post photos of head-to-toe vinyl in the supermarket and make it look natural, for your average trip to Sidgwick it's quite a statement. The trick is to keep the rest of the outfit simple, and let the plastic do the talking.
Love it or hate it, like in Mean Girls, the plastics are attention-grabbing
Saying this, I remain reserved about the plastic shoe trend which started with Yeezy plastic Tubular Boots and was quickly picked up by the likes of Zara. Firstly, I'm among those who find feet a little weird and I don't really want to be flaunting my toes. Secondly, and yes this is slightly gross, but plastic is not a very breathable fabric. Power to you if you try it, but I think this might be a statement I want to leave with the likes of Kim Kardashian.
Transparent plastic handbags are another big and relatively controversial issue. I personally like the look of them and they are definitely a statement, but practicality is where my objections arise. Let's be real about this: handbags are a very personal thing. Mine often contains makeup and a trusty emergency tampon and other random clutter I've collected. I'm not sure that I want people seeing all that. And even if it didn't have all that clutter, it would still be publicly presenting my money and all the valuables I have with me. Not a safe idea for walking around town all day. I think plastic bags are best when the plastic is a cover (as in Zara's Vinyl Tote Bags) or on beach holidays.
Musing complete, I present my top picks for incorporating PVC into your daily wardrobe.
A plastic coat: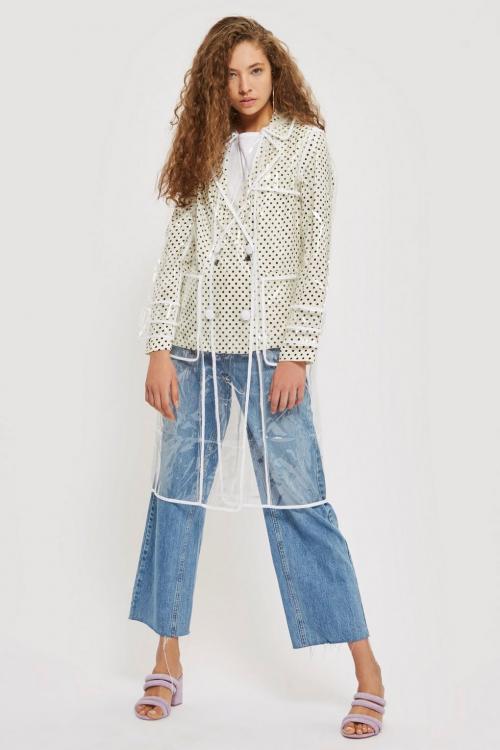 Warm (like a mini greenhouse), waterproof but in no way obstructing from your outfit underneath, a plastic raincoat is the perfect addition to your wardrobe. It also won't have fitting issues, which some trousers do. Stylish yet practical (as my Dad would say). My trusty clear PVC coat from Topshop has been my go-to for rainy days of the last three years. Look to Topshop and ASOS for options.
A classic skirt: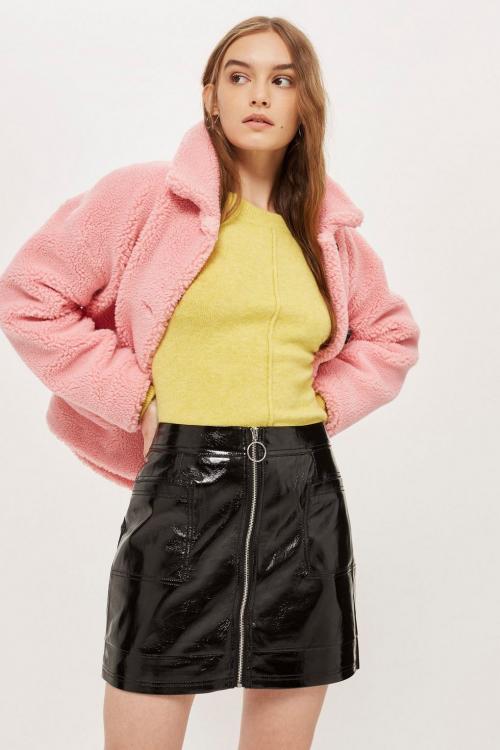 A black or red vinyl skirt is definitely going to add an edge and trendsetter status to your outfit, without placing you completely out of your comfort zone. ASOS, H&M and Topshop are full of great options.
Plastic fashion is easier to wear than you'd think, surprisingly practical and the perfect excuse for a shopping trip because you've got to try it on first—plastic is not a flexible fabric and can look awful if it doesn't fit right. Love it or hate it, like in Mean Girls, the plastics are attention-grabbing.