Worn with love
Ana Ovey kicks off her new column by revealing the personal stories and emotional significance behind Cambridge students' favourite clothes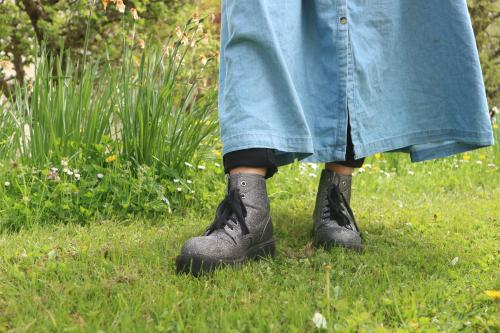 Often –whether walking down a high-street or browsing Instagram – I  find myself feeling guilty for not owning the 'hottest looks' being advertised. I talk to friends who are often anxious over their wardrobe, who feel dissatisfied with themselves because of it. It can seem melodramatic, but the sensation of feeling 'out' of style is an uncomfortable one, because clothing is so powerful. And with fashion an increasingly fast-moving industry, it's often only the economically privileged who are able to keep up, to social and environmental detriment.
But, inevitably, as bored as we can become with our own clothing, as frustrated and down on ourselves that can make us feel, we undermine this darker side of mass-consumerism by having clothing that we really love. Be it jewellery from a parent, a pair of shoes we wore to an amazing concert, or an old coat that used to be our grandma's; we apply sentiment to material goods and make them something precious.
Clothing is powerful: changing the way we feel, what we express or how we want to feel. Fashion can be art and we can force the mind to draw new comparisons with nothing but a jacket, the personal becomes political, and vice versa. In all these ways, fashion is a dialogue.
This is a column exploring, via clothing, what people love – and what they have to say.
Kat: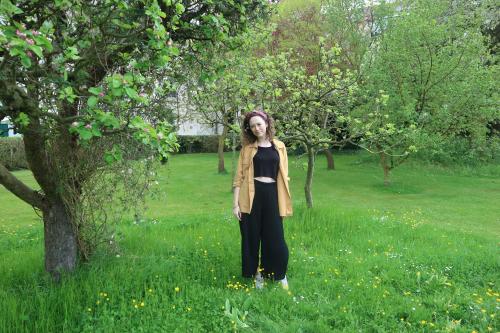 "I have a soft spot for clothes I've taken from family members, and I found this oversized shirt in a wardrobe in my house. I'm pretty sure this one came from my grandma so I associate it with a cool matriarchal vibe. There's something practical about it. I probably wouldn't ever think to buy it myself, but I find it so easy to throw over an outfit and it's made from a really soft material that glints in the sunlight!
"The trousers are probably my favourite item of clothing. I wear them throughout the year, and I love their texture and the way they float. I've worn them so much that the elastic around the waist has loosened, so they're probably not too flattering for my figure, but I wear them when I want to be kind to my body."
 Aisha: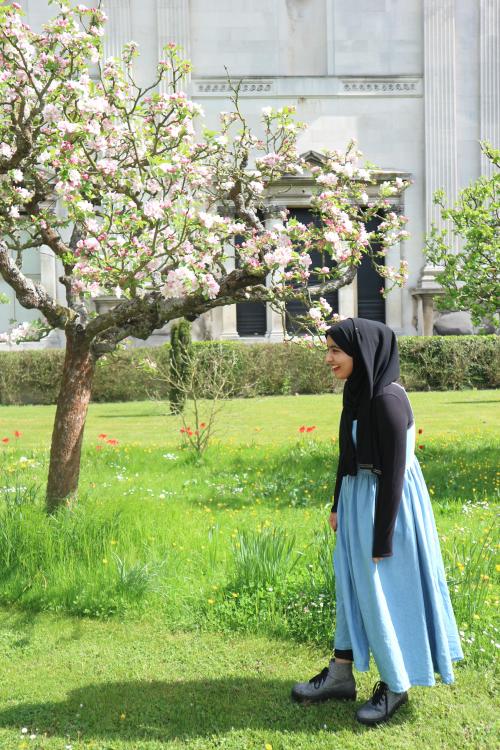 "My silvery glittery boots have to be my best purchase in recent times because... well, they're glittery! Not only do they sparkle and make me smile when I look down at them, but they're also very comfortable for walking and I rarely find boots that I can walk in for a long time.
"The newest item that I've fallen in love with is this blue summer dress, and now my friends call me 'Alice the Milkmaid'. I love that it's full-length because it's nice and comfortable to wear in the (rare) hot weather and good for those looking for a cute summer outfit that's not short."
"Finally, my sentimental pick is my black headscarf with a gold jewelled border- my aunt bought it for me and it was the first scarf I enjoyed wearing because of the lightweight material, which is lush. I find it easier to style than some other jersey material hijabs, perfect for getting it on and making it to a 9am."
Eli: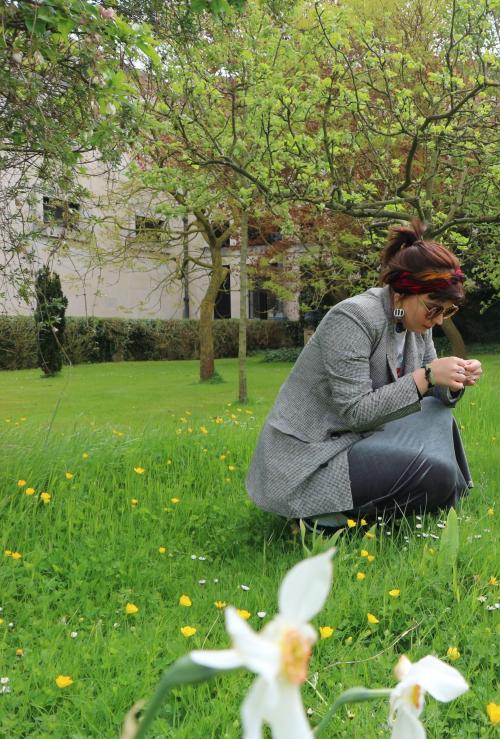 "I bought this velvet skirt in a charity shop outside college. It was serendipity that we found each other. I'd been looking for something similar after seeing an almost identical one in Toast selling for £125. When I saw this baby on the rail for a fiver I knew we'd be together forever. It is literally the most useful piece of clothing I own. I've worn it to lectures, formals, parties, beaches, parks; the list goes on. I can wear it with almost anything and can be sure to receive compliments whenever I do so. Not to mention everyone always wants to touch it; perhaps I love it so much just because it garners me attention.
"Either way, I'm a velvet person, and my favourite pieces of clothing are always the ones I can wear in different combinations. The icing on the cake is that it's so stretchy: no matter how much I eat, I'll always be comfortable."
We forget that every material thing we see has a story behind it. A dress might be from a charity shop, from Zara, from a market in Portugal, or a gift from a beloved friend.
And perhaps these things – and the emotional narratives we pair with them – are more important than we realise.