How to fill your Veganuary makeup bag
Whether you're committing for the month or for life, Eli Hayes has got you covered with all the best vegan and cruelty-free beauty brands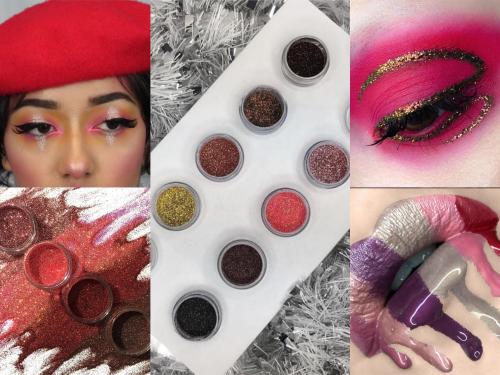 Going vegan this month doesn't have to mean throwing away all those makeup bag essentials and braving a bare face to all of January's events. While animal-based ingredients are used in most high street products, there is a wealth of cult-brands available online that provide vegan and cruelty-free alternatives. Try some of these out and you might find they're even better than you expect!
Cover FX
Cover FX was created by the former Chief Chemist at MAC Cosmetics, so if you're a die-hard fan but want an ethical alternative, look no further. The brand strives to provide high-quality base products, making sure their products are not only free from animal-products but also the 'Inflammatory 5': parabens, fragrance, gluten, mineral oil, and talc. 
Available online here.
Obsessive Compulsive Cosmetics
If you're into bright, bold, and long-lasting colour, OCC is the go-to brand. Popular for their intense pigments and line of vegan eyeshadow brushes, they're essential to the party-girl toolkit. 
Available online here.
Sugarpill
Sugarpill began as a reaction to the idea that makeup could only be about covering your 'flaws', so you can feel good about yourself and your ethical commitments when you splash on one of their famously striking shades.
Available online here.
Inika
Inika is a brand favourite in the vegan community, and it's easy to see why when you take a look through their comprehensive selection. Everything from liquid foundations to organic lip tints are on offer – guilt-free! 
Available online here.
Axiology
A smaller menu doesn't mean lower quality, though, and Axiology is here to prove it. Specialising in lipsticks, this brand's shade range is second to none.
Available online here.
B. Beauty
You've probably seen B. Beauty when buying your regular high-street brands from Superdrug, but this exclusive brand is not one to be underestimated. With skincare, beauty, and men's cosmetics, there's something for everyone in this budget brand.
Available online here. 
PLANT
This Brookyln-based brand has been designed with "a passion for natural beauty, modern lines, and a good sense of humour". And not only is it good for animals and the environment, but by supporting PLANT you are ensuring the employment of adults with physical and mental disabilities, who work at the non-profit shop in New York.
Available online here. 
Shiro
It's easy to get excited about Shiro's range of eyeshadows. They're intensely pigmented, affordable, and come in shades inspired by the designers' favourite TV shows and films! Made by hand in Portland, these are a must for the makeup bag!
Available online here. 
e.l.f.
e.l.f have possibly the widest range of products of any mainstream vegan beauty brand. From skincare to palettes to brushes and bags and tools, e.l.f. has been a personal go-to for years. Their budget friendly prices and easy-to-use website are the icing on the cake.
Available online here