Millennial Pink: an ode to colour
Marie-Louise James explores the recent cataclysmic popularity of so-called 'millennial pink', but what exactly is this?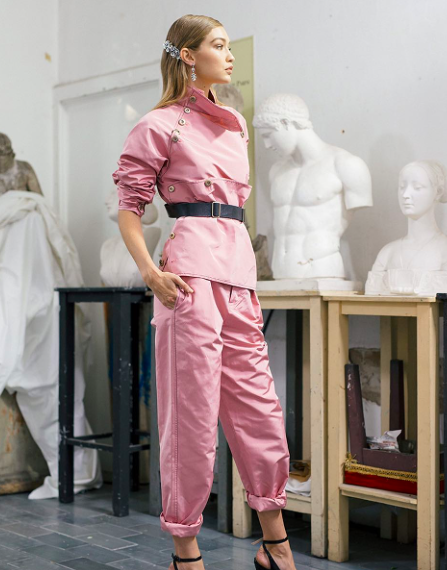 "I have finally discovered the true colour of the atmosphere," Édouard Manet once proclaimed. "It's violet. Fresh air is violet." Long before Pantone's Colour of the Year, the impressionist painter waxed lyrical about his emblematic shades of purple, showing how the tradition of celebrating colour—or rather, a specific hue—dates back to many centuries ago.
Whether the venetian red in Titian's oils or the lapis lazuli of Giotto's frescoes, specific shades have always played a memorable part in the characterization of their respective eras. Examples such as "Maya blue" of the eponymous Mesoamerican civilization or "Van Dyke brown" of the Flemish Baroque are key visual clues to an epoch's luxury or an artist's trademark.
"Specific shades have always played a memorable part in the characterization of their respective eras."
In today's world of fashion, we have not strayed far from this path: certain tints can be said to epitomize a season, a designer, or even, as with Chanel's little black dress of the 1920s, an entire decade. For over a year now, the phrase "millennial pink" has been bouncing around every corner of the internet, every blog and every runway review.
But this elusive shade—which can perhaps be defined as salmon's more muted, pastel cousin—was not rendered popular by an artist's stroke. Rather, the novelty of "millennial pink" comes from its ubiquity in all shapes and forms: from pretty macarons on popular Instagram feeds to Acne Studios shopping bags, from rose gold Cartier watches to Jeremy Scott's Moschino Fall 2016 menswear collection.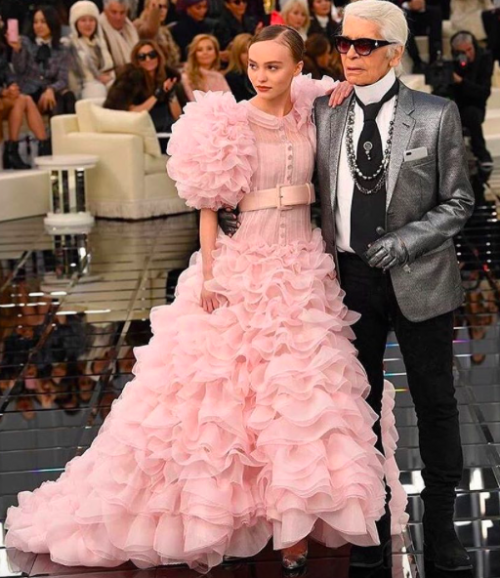 The list of designers who have recently showcased this casual yet oh-so-cool palette goes on and on, applying both to menswear and womenswear. Gucci for Spring, Raf Simons, and Bottega Veneta to name a few. We think of Lily-Rose Depp in Karl Lagerfeld's stunning creation for the Chanel Haute Couture Spring 2017 Show or the laid-back suit that strutted down the runway of Lacoste's Spring 2017 Menswear Collection.
A friend of mine recently hesitated between buying a set of tasselled earrings in black or the now-familiar shade of pastel pink. "Get the pink," I told her confidently, dismissing any concerns of versatility: "pink is the new grey." This is a phrase that has made its rounds for quite a while now, both in the fashion industry and in interior décor. Why is it that pink is the newest so-called "neutral," the shade that not only soothes the eye but also goes with just about everything?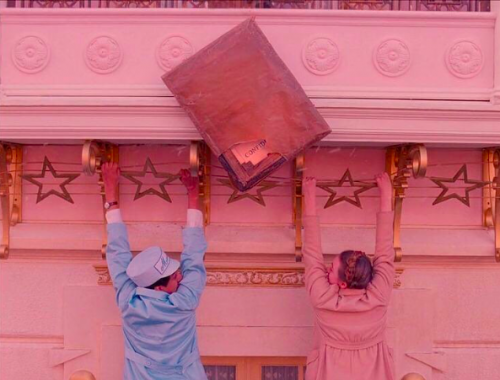 It seems that we have become desensitized to the shock that a bright colour can provoke—a world in which Iris Apfel's vibrancy stands in stark contrast to the quasi-monochromatic black, white and beige range of our everyday wardrobes and furnishings. Or does this normalization of pink go deeper, representing a dispelling of the gender associations so strongly associated with the girly-girl era of the early 2000s, spearheaded by the likes of Paris Hilton and queen bees of Mean Girls?
---
Summer's best and brightest trends
Millennial pink is more than a mere trend or whimsy in the fashion world. It's a colour that has taken on neutrality in all senses of the word, be it chromatic, stylistic or social. It's a colour that has made appearances in the foreground of Chance the Rapper's album art, or even more pervasively on the set of Wes Anderson's Grand Budapest Hotel (2014), where this whole trend perhaps began. Pink is pink, a colour that can be loved and worn by all, no gender norms necessary. But, millennial pink's rise to fame may be the beginning of its end: as the world becomes more comfortable with it, we learn to further extend our boundaries of colour. What might have been polarizing before is now considered neutral.
We're ready to step into bolder, more vibrant realms—spectrums of colour that before would have been dismissed as tacky eyesores. Cue all the possible contenders that cropped up from the latest collections of New York Fashion Week: the vermilion reds of Delpozo and Mansur Gavriel, the hot pinks of Rag & Bone, or the bright oranges of Fenty x Puma and Adam Selman. Whichever fiery shade we do end up choosing (if we settle for one at all), millennial pink will remain a new-found classic, a reminder of just how normal it can be to go bold