The tipping pointe between fashion and ballet
Kate Hammond looks at the most recent collaboration between fashion and ballet, this time with Dior and the American Ballet Theater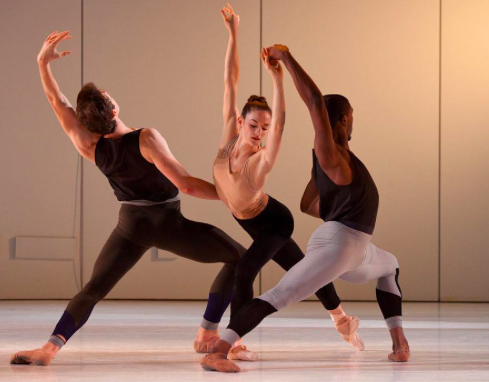 Fashion and ballet seem to have always been intrinsically linked. The recent collaboration between Balmain and the Paris Opera Ballet is one example of many. Throughout history ballet has remained prevalent: the V&A recently hosted an exhibition entitled Diaghilev and the Golden Age of the Ballet Russes 1909-1929, whilst Paul Smith hosted Royal Ballet Portraits in his store on Albemarle Street.
In the past decade, designers such as Riccardo Tisci, Miuccia Prada and Azzedine Alaïa have created costumes for prestigious ballet companies such as the Paris Opera Ballet and the New York City Ballet, while some labels such as Marchesa, Ida Sjöstedt and Zimmermann consistently release collections that could be pulled right out of Giselle, Swan Lake or Le Sacre du Printemps.
"Ballet is meticulously rich with detail and elegance, focusing on the beauty of the body and how it moves"
So what is the connection? Ballet is meticulously rich with detail and elegance, focusing on the beauty of the body and how it moves. One might say the same thing for fashion. Both encompass an otherworldly beauty of movement accented by the curvature of the human form. Clothes move gracefully as a model walks, perhaps replicating the delicacy and grace of the movements of a ballerina. The direct merger between haute couture and ballet lends additional creativity to both artistic mediums: the clothes seem to echo the fluid movement of the ballerina, following her movements and adding their own shapes consequently.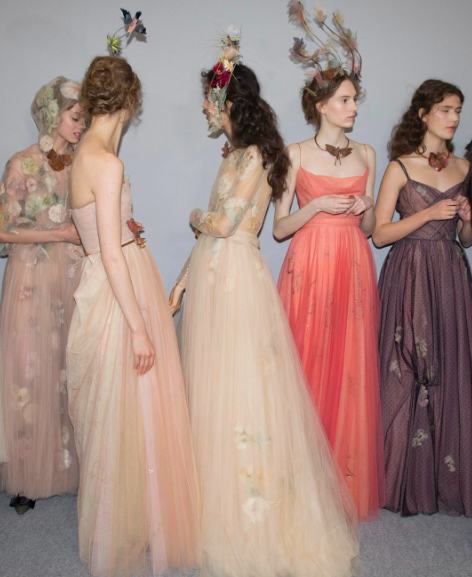 The latest instalment to this culture crossover comes through none other than Christian Dior. When one thinks of Maria Grazia Chiuri's sartorial designs for Dior, delicate tulle, feminine silhouettes and celestial nudes are brought to mind. The Dior woman is soft and elegant, but strong and otherworldly. One might even say Chiuri's designs are made for the modern ballerina. So, how fitting it is that Dior have decided to team up with Works & Process at the Guggenheim and the American Ballet Theatre to provide costumes for the new 30-minute ballet show, Falls The Shadow.
---
Ballet and Balmain: a match made in heaven
What is so interesting about this venture is the technological advance which accompanies it. In the past, where designers' costumes have only added a visual element, in this production the dancers' movements are tracked with motion sensors, which in turn generate 3D electronic visuals. As the dancers move, a train of hazy lavender projected onto a white background explodes around them. The experience is a completely intoxicating one: the entire performance is completely watched from above, and therefore typical balletic movement are seen from different angles. The piece becomes larger than life and the action is extended beyond the form of a single body as projections following the dancers' movements means the whole stage becomes awash with dynamic fluidity and grace.
The costumes themselves are unusually interesting. Neither tulle nor tutu is in sight. Instead we are presented with figure-skimming, silvery bodysuits with vein-like embroidery outlined with the pop-culture logo 'J'adior Christian Dior', which runs through the seams of the bodysuits. The floor work and performance features didn't leave the Dior team with a lot of room to experiment with shape-wise, but this in itself created something both different and modern. Here, a centuries-old institution such as ballet receives a fresh update through the innovative, simplistic beauty that Dior has created