Fashion for all: the return of collaborations
Raghav Manchanda explores fashion's latest collaborations between high-end and high-street, including JW Anderson x Uniqlo and Karl Lagerfeld x Vans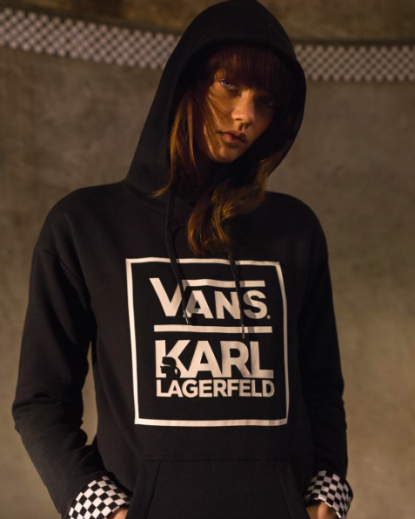 Collaborations are defining the fashion trends of the last decade; once, high-fashion labels feared that their brand heritage might become tarnished if they collaborated with lower-end brands or designers. However, today luxury fashion houses are increasingly partnering with fast fashion companies to produce collections which allow consumers to have the designer look on a budget.
Collaborations with acclaimed designers have given the clothing departments of mass high-street retailers such as H&M an air of prestige and exclusivity. The success of these collaborations is easy to see: launches draw in colossal queues and collections sell out within hours. Despite this, the success of these collections is not measured in terms of revenue, but rather exposure. Collaborations generate third-party advertising worth millions, encouraging customers to visit stores. Additionally, fashion designers are able to transcend their elitist roots, being no longer confined to the world of catwalks as their creations hang proudly in the wardrobes of the masses.
"The success of these collections is not measured in terms of revenue, but rather exposure."
Retailers and designers have become increasingly more imaginative with these collaborations. It was once almost inconceivable to think that some of the most celebrated figures in fashion would one day collaborate with fashion subculture previously derided for its links with low-income Britain. Today, the likes of Raf Simons, Gosha Rubchinskiy, and Alexander Wang are standing alongside models wearing oversized hoodies and tailored tracksuits designed in collaboration with Adidas on catwalks around the world.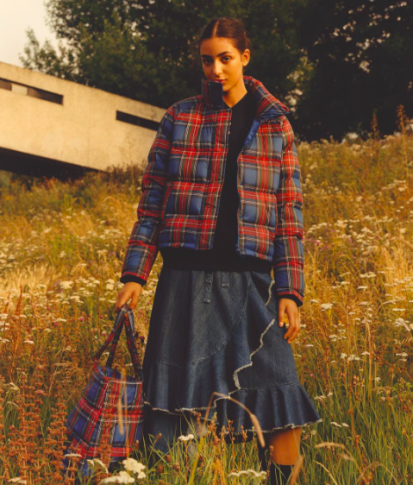 Collaborations also act as vehicles to generate brand awareness. JW Anderson became a household name in British fashion after collaborations with both Topshop and Versace. This fall, Anderson has teamed up with high street brand, Uniqlo, to produce a collection which sees a move away from experimental pieces to more conventional daily wear. Inspired by his belief in "democracy in fashion", Anderson hopes that "any age demographic can pick up and find something within the collection to relate to." But, are collaborations benefitting fashion for all, or are they merely satisfying the mutual interests of retailers and designers?
The purist would regard fashion as an art form, something which is crafted with care, attention and conveys a message. High-street brands are perhaps not so much purveyors of 'fashion' as they are providers of affordable clothing for the masses. Some may regard this as one and the same, but high street retailers are simply watering down high fashion for mass consumption. Consumers are now fixated on logos and the social capital earned from owning a designer piece, and retailers are aware of this. Therefore, those who entertain this collaborative trend are not always buying into a legacy but also the latest commercial fad.
Recently, the worlds of streetwear and haute couture have joined forces once again, this time with the legendary Karl Lagerfeld teaming up with Californian skateboard brand, Vans. Arriving in early September, the capsule collection will fuse Vans' iconic checkerboard pattern with Lagerfeld's recognizable style. Featuring a similar black-and-white aesthetic across footwear and apparel, the collaboration tweaks classic Vans silhouettes, effortlessly giving relaxed skate wear a chic-Parisian twist.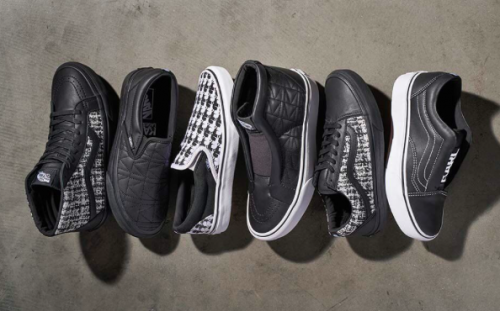 The 12-piece capsule makes a bold statement despite its simple two-toned palette. Styles include a t-shirt featuring the famed designer's face, a K-stitched, quilted leather backpack and a hoodie with the Vans x KARL LAGERFELD logo. The capsule also promises reinterpretations of six unique footwear styles: Lagerfeld has given the Sk8-Hi and Old Skool Vans an update with a laceless platform makeover featuring premium leather and K-quilted stitching. To complete the offering, Vans' iconic checkerboard pattern has been transformed into a Lagerfeld cameo print.
Vans and Lagerfeld are no strangers to collaborations. Memorable, sometimes for the wrong reasons, are Vans' recent collaborations, including Toy Story X Vans, The Beatles' Yellow Submarine X Vans, and Tyler the Creator X Odd Future x Vans. Vans has grown into one of the most popular sneaker brands while remaining loyal to their skate roots. However, through collaborations with designers, labels, and pop-culture, Vans has entered the mainstream and is no longer the brand for the outsider. The same can be said for Lagerfeld, yet unlike other collaborators, Lagerfeld upholds his signature style rather than being complicit in the production of assembly-line knockoffs