Diana: her life through fashion
Fashion Editor Robyn Schaffer discusses how Princess Diana used fashion as a weapon and lists some of her most iconic looks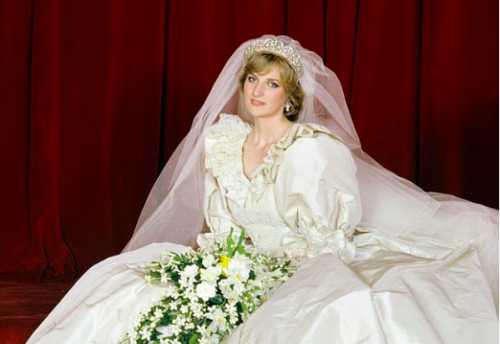 August 31st 2017 marked the 20th anniversary of the death of Diana, Princess of Wales, who was renowned for her kindness, compassion and unconventional methods for a member of the royal family. As a result of this, Diana was often the subject of controversy and scrutiny, yet she took all of this in her stride by refusing to let tabloid rumours detract her from carrying out royal duties and personal undertakings with ease and elegance.
One of these ways in which she broke the mould (and certainly one of the most talked-about) was through her personal style choices, which were certainly unorthodox at the time for someone in her position. Being one of the most-watched women on the planet meant that these decisions were crucial to her reputation and image – however, Diana's looks were curated in such a way that she retained her elegance and sophistication all the while unknowingly creating a legacy for herself that would be remembered forever as iconic and ceaselessly influential.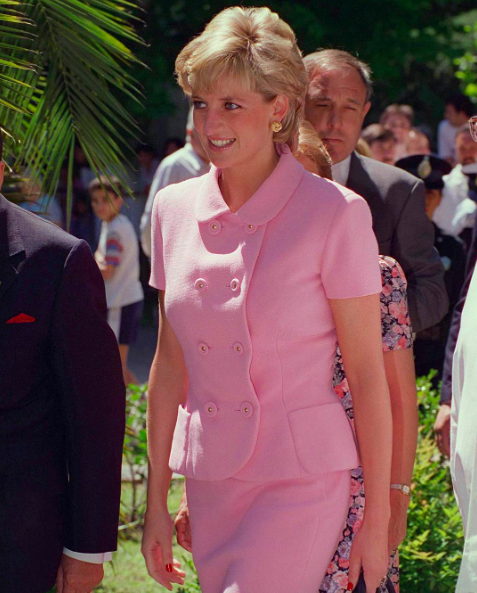 One of these iconic looks is Diana's Gianni Versace pink skirt suit, undeniably reminiscent of that pink Chanel skirt suit worn by Jackie Kennedy on the day her husband, President John F. Kennedy was assassinated. The suit was feminine and chic, yet modern, youthful and representative of Diana's support for international designers, a combination which Diana constantly managed to uphold. By alluding to Jackie Kennedy, another powerful and fashionable woman in politics, Diana is automatically associated with effortless strength and grace while proving that you don't have to compromise personal style or love of fashion.
"Diana is automatically associated with effortless strength and grace while proving that you don't have to compromise personal style or love of fashion"
On the same evening as a television documentary aired in which Prince Charles admitted his adultery, Diana attended an event at the Serpentine Gallery wearing a black off-the-shoulder, figure hugging mini-dress made by Greek designer Christina Stambolian, which has since become known as 'The Revenge Dress'. Stambolian was hesitant at first, as she "thought it was too daring", but Diana went ahead and stole the show, refusing to let the confession undermine her. Once known as 'Shy Di' for her demureness, this look cemented Diana as one of the most fierce and fashion-experimental royal figures to date.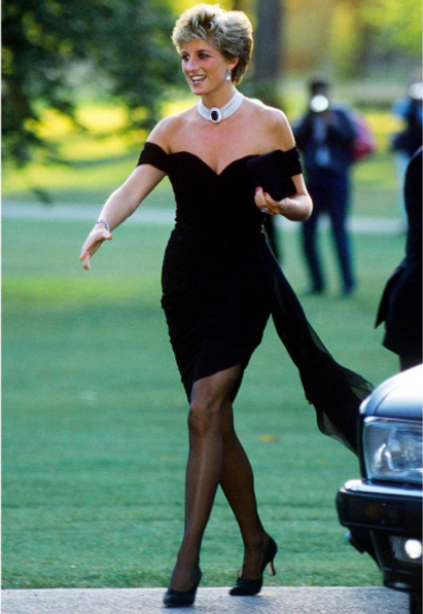 Another look of Diana's that has had continual cultural impact was one designed by English couturier, Victor Edelstein. Diana wore the dark blue velvet evening gown to an event at the White House, where she danced with John Travolta, for which the piece has become known as the 'Travolta Dress'. Again, the gown evoked a simplistic sophistication that was emblematic of Diana's refined personal style. Diana put the gown up for charity auction in 1997, here using fashion not only as a tool of self-expression but as a way of helping others, something which she strived for on numerous occasions. It was eventually auctioned again in 2013 for a cool £240,000, making it the most expensive auctioned dress.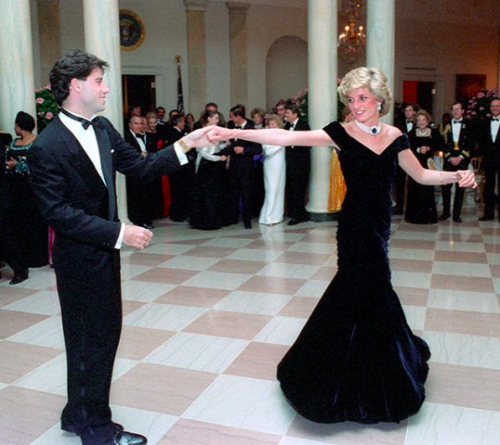 It goes without saying, however, that Diana's most iconic and recognisable look is the dress she wore to wed Prince Charles, designed by British husband and wife duo, David and Elizabeth Emanuel. The wedding was estimated to have been watched by 750 million people worldwide and, therefore, so was the dress, making it one of the most famous of all time. With puffed sleeves, a full skirt and 25-foot train, the gown set the precedent for wedding dress trends to come and inspired a generation.
Diana was undoubtedly one of the most influential figures of the 20th century, not only as a style icon to millions around the globe, but as a philanthropist and spokesperson for those in society without a voice. In the midst of her demanding and, at times, burdensome role, Diana chose to use fashion and personal style both to her advantage and the advantage of others; she created a refreshing and liberating image for herself as a royal figure both on and off duty, but also realised the power of using her wardrobe to raise money for the causes she was passionate about.