Heirlooms: from me, to you, stylishly
Eleanor Swire considers how wearable heirlooms can tie us to our ancestors through fashion, and why we have have such a sentimental attachment to them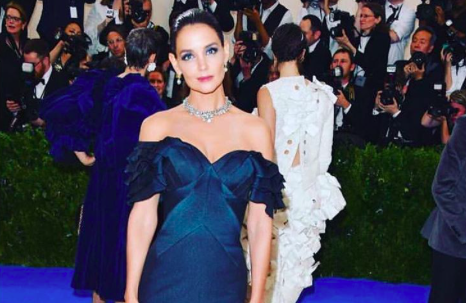 Last week, Katie Holmes revealed that she intends to pass down several of her Met Gala gowns, including the most recent ruffled demure teal Zac Posen dress, to her daughter Suri. Not only will the dresses carry economic value and cultural significance, but, perhaps most importantly for Suri, they will serve as a connection to her mother, telling the story of her social success and becoming threads in her legacy to be worn by later generations. 
'Loom' originally meant tool (from the Old English geloma – meaning 'utensil, tool'), so the word 'heirloom' is historically suggestive of a tool being passed down hereditarily. While we no longer commonly pass down axes or hammers to our grandchildren as they did in the fourteenth century (not only for fear of possible grievous harm but because the modern expectation is for an heirloom to be a valuable, at times quirky, often aesthetically pleasing object), the ritual of passing down items of familial and social worth continues. The word 'loom' more commonly refers to a machine that weaves thread or yarn into fabric. Heirlooms, as such, may be viewed as romantic weavers of ancestral life-threads with contemporary life-threads; as creative drivers of the metaphorical fabric of familial tapestry shrouded in mystery and pride.
"It is through history that there is familial diversity in a world which values norms."
Heirlooms can have sizeable monetary valuable, and have historically signalled social status. Whether it be an obscure engagement ring of a great-great-aunt, cufflinks, a *gasp* signet ring, or a family cross, jewellery is a common form of family heirloom that marks a stage of life, such as marriage, reaching the age of 21, or bequeathed in a will of a loved one. Kate Middleton's Garrard & Co. Ceylon sapphire engagement ring belonged to Princess Diana. She also wore the 'Halo' Cartier royal heirloom tiara in 2011, something originally bought for the Queen Mother by King George VI.  Closer to home is a tiara called the 'Cambridge Lover's Knot', which belonged to Diana; a diamond and pearl tiara passed from Queen Mary to Queen Elizabeth II to Princess Diana and now to the current Duchess of Cambridge. Not only for Kate, but for all, having an heirloom brings with it responsibility of care and tradition continuation in the context of its history.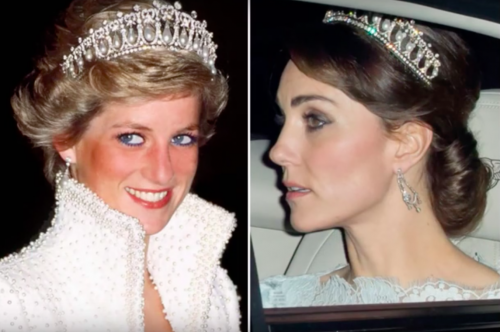 It is common for families to pass down historical items of clothing and fabric, not just for the rich and famous; christening dresses, childhood clothes and family linen are common examples. Men may hand down suits, while women often hand down their wedding dresses. Earlier this year Tess Newall got married in her great-great-grandmother's 150-year-old wedding dress, and then found that the dry-cleaners she had entrusted with her family's heirloom had lost it. The sense of loss must have been immense, not only for the raw absence of her own wedding memories, but also for the long-term familial loss , so she took to the press to spread the word, and fortunately, the dress reappeared. I know family members who have been less fortunate, losing pictures, paintings, clothes, diaries, and recipes to fire. In a world of fast-fashion, heirlooms have a novel fragility. Such items have a precarious nature, for they are not only perishable due to their age, but also the sensitivity of stories attached to them. Their personal value lies in subjective association, rather than objective worth. In this way, they are irreplaceable.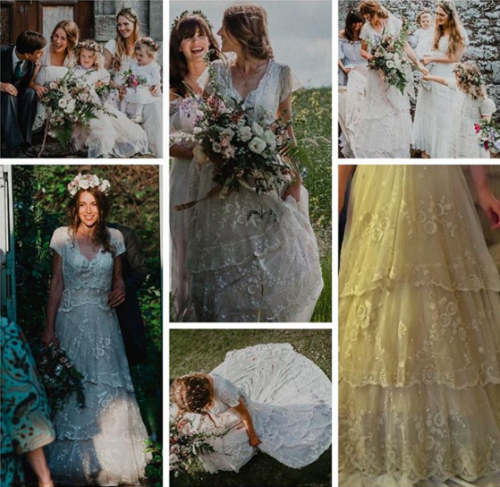 The fashion industry has recently been harking back to the past, with silk, velvet, lace all reappearing in the sartorial spotlight, which is perhaps suggestive of a nostalgia for the times gone by that heirlooms exemplify. In a time of constant change, heirlooms offer a channel for people to reweave themselves into the tapestry of their past and to be inspired by the lives of their ancestors. It is through history that there is familial diversity in a world which values norms. Without heirlooms, familial fabric can fade. Lucky Suri