Kylie and Kendall's T-shirt Kontroversy
In their latest career blunder, the Jenner sisters released a line of controversial T-shirts. Tasha Pick considers whether they will learn from their mistakes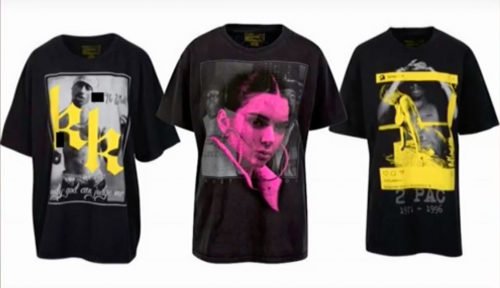 In the latest Kardashian controversy, Jenner sisters Kylie and Kendall have been called out for trying to sell "vintage" T-shirts for $125 each. But although it might make you wince, it wasn't the price that caused the uproar, but rather the fact that these garments featured the faces of Kylie and Kendall superimposed on images of legendary music artists including Pink Floyd, Black Sabbath,Tupac and Notorious BIG. 
"By visually identifying themselves as on a par with music's greatest, the bloated Kardashian ego has surely reached bursting point"
The idea that the two reality TV stars would co-opt images of music icons, not only to sell t-shirts, but as backdrops for their own bikini pics is ludicrous at best, but things got worse for the Jenner sisters when it emerged that they had not even checked with the estates of the artists whose images they were using. Voletta Wallace, Notorious BIG's mother, took to Instagram, stating 'I have no idea why they feel they can exploit the deaths of 2pac and my Son Christopher to sell a t-shirt'. Even Sharon Osbourne got involved, telling the sisters: 'you haven't earned the right to put your face with musical icons. Stick to what you know… lip gloss'. In short, the whole affair is embarrassing from start to finish. By visually identifying themselves as on a par with music's greatest, the bloated Kardashian ego has surely reached bursting point. 
For those of us still in denial of the fact that some of the most visible and adored celebs of our time are famous only for publicly airing family rows and well-oiled Instagram accounts, the general outrage is encouraging. Is it possible that this latest instalment of the never-ending Kardashian saga has finally exposed them for what they are? 
Unfortunately, the Jenner sisters' assured sense of their own relevance is probably not as absurd as many of us would like to believe. The Kardashians epitomise a cultural shift that has seen our many of icons become, not talented musicians, but reality TV stars. The Kardashian clan has a reported collective net worth of around $300 million. And in Instagram followers (that reliable measure of cultural significance) Kendall boasts 82.1 million, and Kylie a whopping 95.6 million.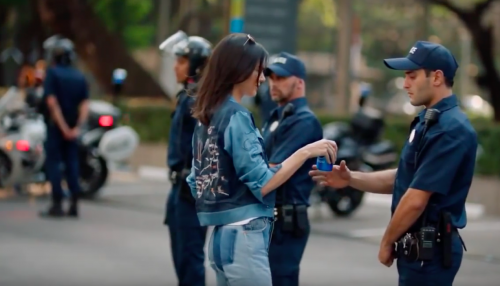 As reassuring as the public outcry has been – a glimmer of hope that people won't allow their cultural icons to be appropriated to sell overpriced tops —  it's hard to avoid the sinking feeling of deja-vu. Earlier this year, Kendall sparked outrage for a now infamous Pepsi advert in which she magically solves police brutality by handing an officer a can of the drink. Despite widespread contempt, the aftermath of each new controversy never seems to make any dent in their inexplicable popularity.  
The problem is that with no real talent to offer, the Kardashians' 'star' status relies on anything that keeps them in the public consciousness, however scandalous. While Pepsi deleted the controversial advert, the Jenner sisters reposted it on their own youtube channel, proving that all publicity is good publicity. Whether or not these endless scandals are a cunning ploy to boost their visibility remains to be seen. But if nothing else, the T-shirt fiasco proves that they will stop at nothing to keep people talking