The joys of procrasti-shopping
When it comes to choosing between revising and online window shopping, there's little contest, explains Julia Davies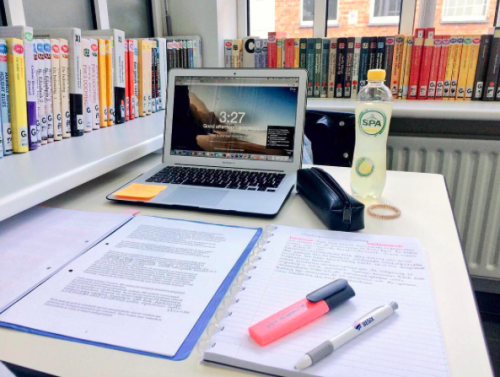 Ah, exam term. The time when my knowledge levels go from passable to encyclopaedic. There is nothing about my chosen subject that the hours spent toiling at my desk do not elucidate, and there is no one better informed of it than I. Ideal, no? The only problem with this otherwise perfect scenario is that my chosen subject is unfortunately not the work on which I will be examined, but the offerings of various online shopping emporia.
"It is a truth universally acknowledged that when exams come about the best weather and nicest clothes are available; when exams pass so do these."
Procrasti-shopping is a blessing and a curse. I find nothing more appealing, when not assiduously swotting up on the presentation of the Messianic Ideal of David as found in the Isaiah Tradition, as looking at 'New In This Week' on all the internet sites of all the shops I have ever visited, and then all the dresses, and then all the ankle boots, and then all the other categories too. And the complexities of the situation further themselves when Zara has both a 'Woman' and a 'TRF' to check, as well as various 'Ungendered' items. Oh, and then the men's section as well for a couple of reasons, the first being that there's nothing wrong with wearing men's clothes, and the second being that I might find something there that the men in my life need. And then, because I am very small and very short, the kids' section is not out-of-bounds either: I still rock some age 11-12 items that have been mercilessly stretched over the last 8 years.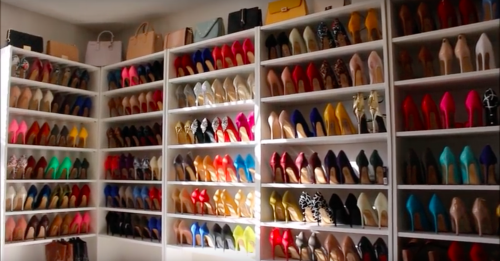 Why is procrasti-shopping so enjoyable? There is the obvious appeal of it feeling incredibly productive: the books are all out and open, I am at my desk or in the library, and Moodle is open in the neighbouring tab. The internet is the same app, whether you are on iDiscover for books or discovering what you could buy with your student loan. And furthermore, you don't have to leave your desk. No harsh lighting, horrible mirrors, rude assistants. No fighting twelve-year-olds to get to the stock. I can reach everything because I can scroll up or down on the page, and you certainly can't do that in real life. No slightly odd 'trying on' an outfit with shoes that will work for heels and a top that doesn't ruin your hair and makeup. My online shopping outfit of choice? Pyjamas.
I also think it's the appeal of a five-minute break that we all know will turn into a three day quest to find the perfect June Event dress/black leather ankle boots/silk pyjamas, which obviously you then don't buy, but still, you would know where to look and where not to look if you were going to. And after a very productive study, you may (as I do) get ludicrous financial notions, and think: "Oh I worked so hard, I will definitely get a top job on whose salary I will wear nothing but The Row. I wonder what that would look like this season..." And so it goes. Net-a-Porter was created to inspire and prevent the achievement of that aspiration in equal measure.
Fashion is so fast these days. There are drops several times a week for some stores. Things sell out instantly, and she who snoozes loses. You cannot sacrifice your style to Cambridge, and if something doesn't suit, you can just return it. It is a truth universally acknowledged that when exams come about the best weather and nicest clothes are available; when exams pass so do these. You have to make the most of both while they're there, and besides, you need something to celebrate in style in when term ends