Wearing your tech on your sleeve, literally
Anna Hollingsworth asks whether the current trend for wearable tech is here to stay or just another passing fad
There it was, an unassuming black band around my friend's wrist. I looked at her in astonishment: could this hater of all physical activity have given in and abandoned her sedentary principles for a Fitbit? She shrugged in embarrassment: "Well, I tried it on… and now I'm addicted."
Wearable technology has reached the point at which we pair ourselves with gadgets as easily as we slip into our clothes. In September, a high-tech trucker jacket, a collaboration between Levi's and Google, will be making its debut in stores. By weaving conductive yarn into garments, Google's Jacquard technology promises to transform everyday objects into interactive surfaces, and for $350, the jacket will allow its wearer to control their mobile device through a patch of fabric on its sleeve cuff.
While Levi's jacket purports to have an actual purpose – it promises to make life safer for bike commuters who no longer need to take their phone out to check their notifications – other pieces of wearable technology scream 'gimmick.' In 2012, Google Glass added a camera to glasses to display information in a hands-free format, floating in the air above the right eye of the wearer. Snapchat's Spectacles followed suit with sunglasses that shoot 10-second videos, fire them to your phone, and – you guessed it – snap them to your friends. Fun, yes, but are they really worth $130? I think I'll stick to snapchatting from my rather less wearable phone.
And I'm not alone in my sentiments: consumers haven't been as quick as expected to jump on the wearable tech bandwagon. Sales for the much-anticipated Apple Watch have remained lower than anticipated, and a 2016 study revealed that 63 per cent of American consumers found wearable tech too expensive. Yet, with over $2 billion spent on wearable tech in 2015 and fashion houses and tech companies alike churning out new models, it would be premature to dismiss tech garments as a passing gimmick.
"It may all come across as a millennial novelty, but technically speaking, wearable tech has been around for centuries."
It may all come across as a millennial novelty, but technically speaking, wearable tech has been around for centuries. The earliest piece of wearable technology allegedly dates back to 17th-century China, where an abacus ring incorporated science into fashion. It may just have been a case of placing a mini-abacus into a ring, but it does reflect an inherent human desire to make our lives more convenient. Take Gore-Tex: the water-resistant material hardly qualifies as technology in the same way as Google's Jacquard does, but it serves the same basic urge to add functionality to our everyday lives, whether that be through dry feet or making phone calls from your sleeve.
With the current pace of scientific advances, what we can achieve with our clothing and accessories will naturally continue to progress, and there is no reason to assume that consumers will not latch onto these advances. In 2014, Tommy Hilfiger launched its own take on wearable tech, a jacket equipped with solar panels for charging your gadgets. The tartan jacket has been praised for its stylishness – though I personally wouldn't opt for the rather obvious solar panel look – even if some reviewers have taken issue with it being rather heavyweight. But Hilfiger seems to be getting at what Snapchat Spectacles aren't: on-the-go charging targets potential customers' actual needs, while sunglass snapping is just a fun fad.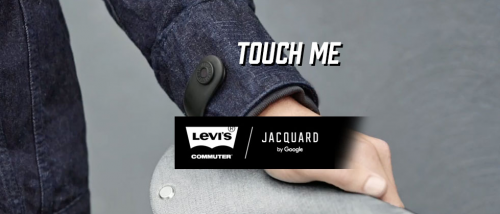 Where wearable tech sales are happening is precisely in areas that are fashionable anyway. It turns out that what made people opt for the grapefruit diet in the 30s and dress in garish lycra in the 80s also works for wearable tech: health and fitness. While Apple Watch offers everything from messaging to maps, 79 per cent of Apple Watch owners use their gadget mainly for health and fitness monitoring. Selling wearable tech is no exception to the basic laws of supply and demand. We might not want to fork out a small fortune for text floating out of our glasses, but affordable fitness monitoring is a whole different story.
Like it or not, wearable tech is here to stay. If Fitbit has managed to get my exercise-phobic friend to – literally – go that extra mile to hit her 10,000 steps a day, I don't doubt at all that wearable technology will weave itself into our lives as Levi's weaves conductive yarn into its jackets