The highlights of the AW17 fashion season
Ellie Mullett presents a quick round up of everything you need to know and the designers to watch from Fashion Month February 2017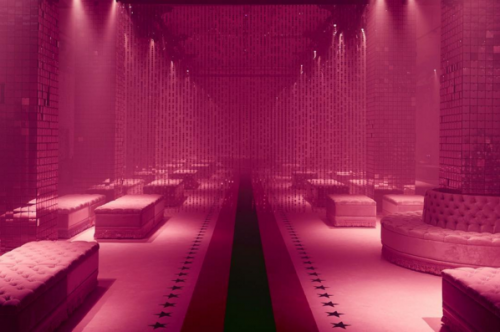 Fashion Month is to fashionistas what a biannual Christmas would be for young children: a carefully constructed package of next season's hottest trends, gift-wrapped in glamour and exclusivity, and hand-delivered to the masses via a lavish runway. Fashion journalists find themselves in an excited frenzy as they assess which collections nailed it, which missed the mark entirely, and what we should look out for on the high street in the coming months. This February was no different.
High fashion
When it comes to high fashion, there is an unspoken assumption about how far designers are expected to go. One of the most impressive collections came from Balmain, where futuristic opulence and authentic huntsman influences were blended perfectly together. Expert construction combined rich, earthy tones and animal prints with chain-mail and beaded embellishments, with curved and straight lines intersecting one another, and certain segments deliberately omitted to create areas of negative space. The collection was fierce yet feminine, complex yet unfussy, but perhaps most importantly, it was the epitome of desirable.
Staging
In terms of staging, none was more impressive than Gucci, which was more like a theatrical production than a fashion catwalk. A huge curtain lifted to reveal a metallic pyramid edged by transparent tunnels, where the models paraded stylistic influences from every decade of the past half-century, beautifully polarised prints, and sumptuous accessories including diamante balaclavas. The whole show was mesmerising, bordering on hypnotic, but then nothing less should be expected from Alessandro Michele and his team. By creating a collection that was far from ordinary, but equally far from incomprehensible, they matched the blueprint for success.
The collections
Vivienne Westwood is another exemplar of making sartorial statements (even when she puts her husband in charge) through her consistent neo-punk rock inspiration, while Dior also nailed their AW17 collection by adapting the colour navy for garments for every occasion. 
Balenciaga tried far too hard and missed the mark, with ordinary coats worn at skewed, awkward angles, and quite why Preen decided that wearable duvets could be a fashion statement is as yet unclear. At the other extreme, Fendi's collection could at best be described as 'nice': it was satisfying enough, but not exactly revolutionary. Even the Alexander McQueen collection seemed uncharacteristically understated.
Fashion gets political (surprise, surprise)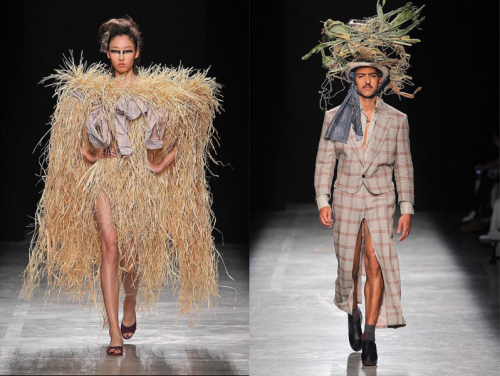 Creative disappointments aside, if showcasing fashion was the main prerogative of fashion month, then rallying against politics was certainly the second. At Calvin Klein, Raf Simons's portrayal of American unity was a subtle one: denim jumpsuits, shirt with retro pockets and a peeping American flag hinted at nostalgia, but didn't smack of protest. Public School was more explicit, with caps emblazoned with 'Make America New York', but none was more blatant than Ashish. Glittery garments in all the colours of the rainbow were covered in slogans such as "unity in adversity", "USA unfinished business" and "you are much lovelier than you think". Long story short, the fashion world hates Trump, and they want you to know about it.
Diversity on show
This was also the most progressive fashion week yet in terms of diversity. Halima Aden walked for MaxMara as the first fashion week model in a hijab, and there were over double the number of plus-size models gracing the runway compared to last season. Older models such as Benedetta Barzini and Marie-Sophie Wilson (both fashion favourites of previous decades) were included in Simone Rocha's show. Good for them all: it is definitely time designers embraced presenting their garments on people reflective of all potential customers. Dolce and Gabbana scrapped the model agencies altogether in favour of 'real people'. Quite how relatable a member of the British royal family and the daughter of Noel Gallagher is debatable, but the atmosphere was certainly more relaxed than the typical catwalk, with those involved looking genuinely happy to be there.
February fashion month — it's been a blast. Whether collections made ripples or waves in the pool of media attention, they have all been part of a politically infused creative journey which has proven the fashion industry remains very much alive and kicking