Accountability, for everyone
The idea that people and institutions should be responsible for their actions is not just one that newspapers should subscribe to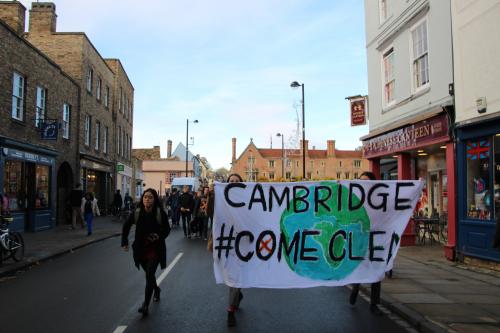 It's a cliché that the role of journalism, at a student or national level, is to hold institutions and powerful figures to account. Nevertheless, it's something that we try to keep here at Varsity. Hopefully that's been apparent over the past few weeks, with our coverage of the staffing shortage at the University Counselling Service and subsequent cover-up, and the University's last minute installation of their own choice of chairperson at a PalSoc event to choose just two examples from the last edition.
This impulse seems to be spreading into the wider University community. Cambridge Zero Carbon Society have long been putting pressure on the University to withdraw its investments from fossil fuel companies. Yet in the wake of the release of the Paradise Papers, their campaigning has taken on an added urgency. The accounts make clear precisely where, as in what fossil fuel companies, the University is putting its money. For those wanting to hold powers to account, the job seems to have been made easier.
Nor is this sentiment confined to students. A number of fellows submitted a request for the University Council to hold a discussion on the University's investments, and in response the Vice-Chancellor has agreed that the resulting discussion will be open to all students and staff of the University. If you're inclined to go along and see said democratic accountability in action, then do keep yourself informed by reading our report on the march in News, as well as Khem Rogaly's case for divestment in Comment.
The idea that people, as well as ancient institutions, need to be held to account appears in other forms throughout the paper. In Comment, Ollie Winters argues that the Facebook page Grudgebridge has turned from a place for light-hearted moaning into something altogether more sinister. Precisely because of its anonymity, Grudgebridge has become a safe space for anyone wanting to publish all kinds of abuse without having to face any kind of responsibility or recriminations for what they want to write.
Elsewhere in this week's paper, Francesco Anselmetti and Beth Craig-Geen keep the pressure on the University as to their PalSoc decision, arguing that it amounts to more of a crack-down on the much vaunted free speech than any "safe space". Though these are just a few examples, we hope it is indicative of a wider feeling in the University community. We are told to interrogate and question in our academic work. It's time to do that outside of the supervision room, too