Bristol is right to give lower offers to disadvantaged students
Until social mobility in the UK improves, universities must help disadvantaged students into higher education, argues Hayden Banks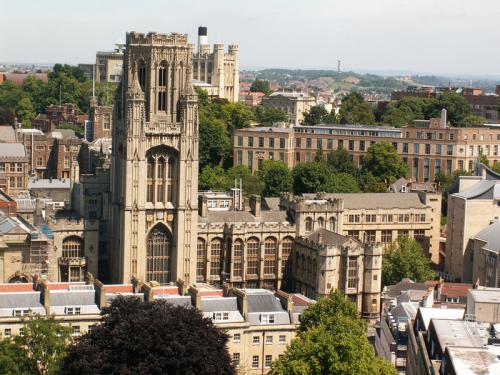 The politicisation of higher education over the last twenty years has been to the detriment of Britain's young people. Whilst we currently pay £9,000 a year for tuition, our parent's generation attended university for free. This year, valuable maintenance grants were replaced with loans, putting more pressure on parents to cough up, and deterring lower-income students from even applying. The steady monetisation of higher education has led ultimately to the widest disparity between rich and poor students for university places in a decade. The news last week that Bristol University is boosting its recruitment of poorer students by lowering entry requirements for those who have "overcome educational or domestic disadvantage" is welcome. Just days later we learned that the civil service unit for ending child poverty has been abolished, revealing the government's lack of commitment to real social mobility, and stressing the importance of universities stepping up to the mark.
Bristol's widening diversity scheme is not a new venture. Contextual offers were introduced in 2011 to pupils from the bottom 40 per cent of schools and colleges based on A-Level results and progression to university. Yet the Bristol Post revealed earlier this year that '90 per cent of the pupils who have benefited from the scheme are from elsewhere in the UK', prompting the introduction of the 'Bristol Scholars' scheme, launched last week by Education Secretary Justine Greening. Whilst retaining the contextual offer for students from anywhere in the UK, headteachers from Bristol schools are now able to nominate five students a year, deemed to be of "high potential", who will be offered lower entry requirements and financial and academic support as a result of their less privileged backgrounds. Emphasis on the latter proposal is crucial. Whilst there are a range of potential criticisms to be lauded at the lowering of entry requirements, the most important part of this proposal is the promise of a more robust system of support for pupils from poorer backgrounds, particularly in light of statistics this year which revealed that the drop-out rate has risen for the first time in four years.
I think it unlikely that Cambridge will choose to follow Bristol's example and lower entry requirements for poorer students, with their admissions research insistent on using A* grades at A-Level as an indicator of degree potential. I would expect them to resonate with the view of Chris Evans; that lowering entry requirements was tantamount to 'lowering standards' and the focus should instead be on raising children's aspirations. 
But this overlooks the reality of our education system. Privately educated children have a much greater chance of achieving the top A-Level grades, thus accelerating their chance of a place at an elite university. Smaller class sizes, more rigorous teaching and a wider range of extra-curricular activities put those children in a much better position than their state-educated peers when filling out the dreaded UCAS forms, notwithstanding years of private tuition nurturing sky high confidence levels.
It is patronising and naïve to assume that we can simply even the keel and 'raise aspirations' without any form of affirmative action.
In the long-term, what needs to occur is an improvement in teaching standards. This is something which surely can only be achieved by raising the status of teachers to the level that they are in countries such as Finland. With a highly competitive five-year Master's degree for primary teaching in place, it is not surprising that they remain near the top of the PISA rankings. But whilst this remains wishful thinking in the UK, lowering entry requirements for poorer pupils seems only necessary.
Cambridge insists that strong performance in A level results correlates with equally strong performance at degree level. But this only serves to disadvantage students from state-school backgrounds who haven't been taught to reach A* standards. Cambridge's access schemes and multifaceted admissions process does aim to distinguish candidates' potential irrespective of their former schooling, much in vain of Bristol's new scheme. But, the 2015 admissions statistics for Cambridge still reveal the need to attract more students from the poorest backgrounds, with 3,065 applications from comprehensive schools compared to 2, 737 from private schools. This is a disappointingly narrow margin considering that just 14 per cent of sixth-formers in the UK are educated privately, highlighting the need more than ever to inspire bright pupils from poorer backgrounds to apply for top institutions. In the short-term, the way to do this is to make it seem more feasible in the manner that Bristol plans to.
Ultimately, the way to improve social mobility in this country relies on a blend of teaching, careers advice and child care services all creating a society where background is irrelevant. Yet until this mammoth task is achieved, practical measures such as those introduced by Bristol should be commended and followed