Preview: John Hughes Arts Festival
Shona Webb talks to the directors of Jesus College's art festival, discussing their desires to impact the university community.

How do people turn hopelessness into hope? They turn to each other, for a start. Often they also turn to art. They channel their pain into something worth celebrating, be it through a hug, or a paintbrush. Such was the case in 2015 at Jesus College when Revd Dr John Hughes, then Dean of Chapel, died in a car accident. Beloved by the students, several decided to commemorate his life by honouring the value of creativity and the community which he had encouraged in them. The John Hughes Arts Festival was born.
"There's something organic about the event, something that remembers its roots even as it blossoms"
Since then the festival has grown from strength to strength. Now the festival returns for its fourth year, this time under the theme 'Bloom'. Festival directors Holly Hamilton and Sophie O'Reilly explain that this year's committee is the first to contain no members of the original team. "We wanted to symbolise a new stage of the festival where it's grounded in old memories but growing into something new," Holly says.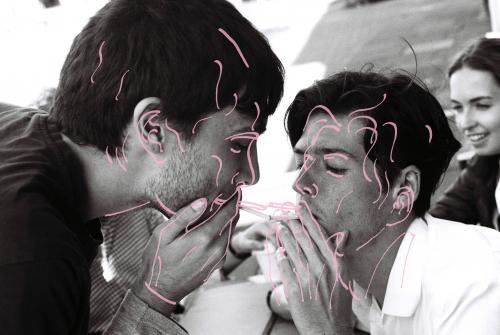 One thing that remains the same is the festival's highlight: the open-hang gallery. It's filled with extraordinary student artwork, and even a few pieces by notable artists including Barbara Hepworth and Henry Moore. The gallery launch party opens the weekend's festivities with an evening of live music, poetry and wine. "It's such a fun night," Sophie buzzes. "It's just some people coming into a room of art and alcohol, but it's got this amazing atmosphere." "More and more people come every year," Holly adds. "This year it's really exciting that we've got Peter Florence [founder of the Hay Festival] coming to speak too."
The weekend also hosts a comedy smoker in collaboration with Pink Week, raising money for both charity and the arts. It's in the spirit of the festival to use joy for good; as Sophie says, the festival "always has been joyful, [and] we definitely didn't want it to feel macabre. John would never have wanted that." The weekend ends with a formal – "the most extra formal of the year," as Sophie puts it – this year following the theme 'Four Seasons', and living up to its reputation with a string quartet, gorgeous decorations, and a course for each season.
But the events don't end there; there are some old favourites too, such as life drawing and the sculpture tour. New events will also feature in the festival, such as an electronic sound making workshop run by one of the committee members, as well as zumba and lego.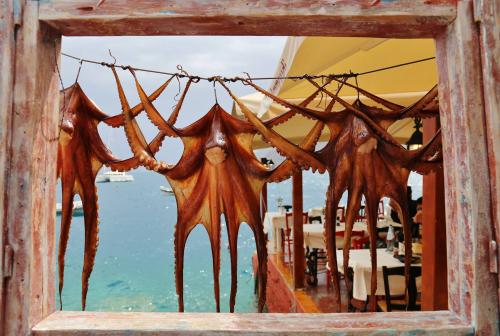 Reflecting on how the festival has changed since they were freshers, the directors can hardly believe how far it has come. "Back then it was way more of a college-based thing," Sophie explains. "But now we get art from all around Cambridge. It's great because places to showcase art are quite rare here."
The pair are keen to not only leave an impact on the festival itself though, but to impact the university community. They hope to stimulate an interest in the arts no matter how much or little artistic experience the festival's visitors have, and "the gallery is a great time to get people involved, to show them what people our age can do, creating such a space," as Holly says. "It's very thrown-together," Sophie admits, laughing. "But it always has been like that. It's thrown together in a fun and engaging way, and people really like that. It feels natural, it feels student-made."
The festival may be "thrown together", but not for lack of care. There's something organic and vibrant about the event, something that always remembers its roots even as it blossoms. It doesn't pretend to be something it isn't, because as much as the festival values its gallery, it's also about the people standing before its frames. The festival motivates passions and inspires new ones; it creates friendships and strengthens old ones. And all in the name of a man whose legacy has, in this way, become an extension of his life
John Hughes Arts Festival will run from 2nd-4th February, with all events taking place in the college