Michaelmas must-sees
Lily Spicer lists ten of the best cultural highlights you can expect to find around Cambridge this coming term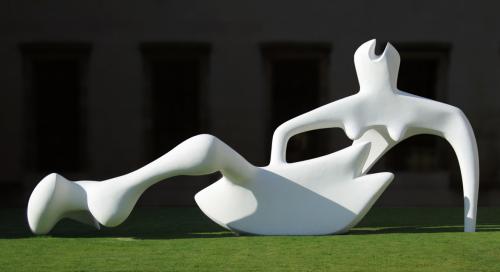 Whether you are a jaded finalist or a bright-eyed fresher, the city of Cambridge has much to offer culture lovers this autumn. As you can see, most events are centrally located and free, so there is really no excuse for spending the entire term cooped up in the library. As work deadlines start to pile up, activities like these all too often fall by the wayside. But they are a great way of getting out, clearing your head and learning something new.
Until 8th October: The Best of All Possible Worlds by Quentin Blake
Heong Gallery, Downing College (Free)
The Heong Gallery opened in 2016 and is nestled just inside Downing College, off Regent Street. It is an airy yet intimate space, housing rotating displays of modern and contemporary art. As Michaelmas kicks off, there is just time to catch The Best of All Possible Worlds exhibition. Quentin Blake, an alumnus of Downing, is best known for illustrating the Roald Dahl Books, but has more recently been commissioned to illustrate hardback editions of fiction and non-fiction classics for the Folio Society. The exhibition presents a selection of these, treating visitors to a nostalgic dose of Blake's familiar style.
3rd October – 14th January: Degas: A Passion for Perfection
The Fitzwilliam Museum (Free)
"It is a world-class collection, without the swathes of tourists you have to jostle with in London museums."
Marking the centenary of his death, A Passion for Perfection draws together an array for paintings, drawings, prints and sculpture by the French artist Edgar Degas. It's not all ballerinas – there are landscapes, nudes, and evocative café scenes too. The exhibition also examines Degas's legacy in the twentieth and twenty-first centuries, through the work of Picasso, Lucian Freud and Francis Bacon. There are items on loan from across Europe and America, some on display in the UK for the first time – so this blockbuster exhibition is not one to be missed. Degas devotees may wish to go along to a free lunchtime tour by exhibition curator, Jane Munro, on 4th October.
3-7th October: The Cambridge Footlights' Dream Sequence
ADC Theatre (£5)
After a long summer of making audiences chortle across the UK and America, the Footlights return to their mother ship, the ADC, for the final leg of their international tour.
6 October – 27 October: The Black Cantabs Project exhibition
St John's Chapel, St John's College (Free)
Part of the Cambridge Festival of Ideas, this exhibition traces the lives of Cambridge's pioneering black scholars, told through the lens of centuries-old College archives.
7th and 14th October: Fitzwilliam Museum Society Freshers' tours
Fiztwilliam Museum (Free)
The Fitzwilliam Museum society is Cambridge's main student arts society. Throughout the year they invite speakers from the art world (last year these included the director of the Tate Modern and the artist Jake Chapman), as well as workshops, film nights and parties. Go along to one of their Freshers' Week tours (non-freshers welcome) and get a flavour of the Fitzwilliam Museum's permanent collection, which includes masterpieces by the likes of Titian, Rubens, Rodin and Monet as well antiquities, artefacts and applied arts. It is a world-class collection, without the swathes of tourists you have to jostle with in London museums.
From 12th October: Kettle's Yard Chamber Music series
Old Divinity School, St John's College (£6)
Music is a big part of life at Kettle's Yard, a truly unique house and gallery of modern art in central Cambridge. Fortunately for incoming freshers, its two and a half year closure for redevelopment is drawing to a close. Until their doors reopen in the New Year, regular chamber music concerts will be held at the Old Divinity School, St John's. Student tickets are heavily discounted.
17th Oct: Nudity and Adornment in Greek and Indian Art
Museum of Classical Archaeology (Free; pre-book)
Sip wine among the plaster casts, while renowned classicists Nigel Spivey and Caroline Vout discuss figurative sculpture in ancient Greece and India.
19th – 26th October: Cambridge Film Festival
The Arts Picturehouse (Student Tickets available)
Cambridge Film Festival returns for their 37th annual film festival. Everything from classics and new films to independent shorts and documentaries will be screened in various locations across the city. The exact programme is yet to be released so keep an eye on their website. In collaboration with the Cambridge Festival of Ideas, the line-up is set to include a series of films celebrating the film of India.
25th October: India Unboxed: A Festival of Light
University Botanical Gardens (Free; pre-book from 11 Sep)
India Unboxed is a series of exhibitions, events and installations organised by the University as part of as the UK-India year of culture, marking the seventieth anniversary of Indian independence. This evening celebration of Diwali is set to be a highlight. The glasshouses of the Botanical Gardens will be filled with immersive light installations from UK/India based artist duo Studio Carom, alongside live DJs, lantern-making and food vendors.
28th October – Kettle's Yard clearance sale
Emmanuel College (Free admission)
Ahead of its reopening in early 2018, Kettle's Yard is hosting a clearance sale of old stock. Drop into Emmanuel and choose from a selection of vibrant posters, prints and other merchandise to brighten up your college room (prices start at a student-friendly £1)