Some thoughts on online lectures
"Online lectures are a blessing that enable us to pursue our lockdown habit of not knowing the day of the week nor the time of day": Juliette Guéron-Gabrielle writes on the pros and cons of online lectures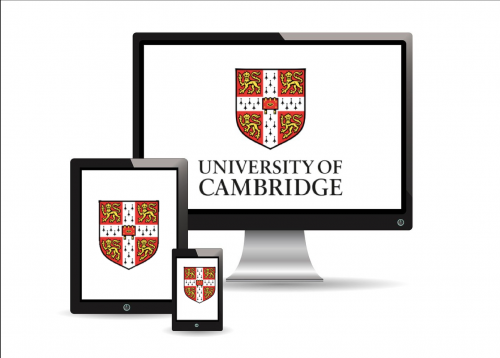 Online lectures are a blessing that enable us to never re-adjust to an adult and mature schedule, and to pursue our lockdown habit of knowing neither the day of the week nor the time of day. They're a convenient excuse to ignore one's degree during the day, and cram study hours between 11 and 2AM. Also, they're Cambridge's top provider of headaches, back hunches, and fresh new ASMR.
Instead of actually watching my lectures and appreciating the fact I get to receive a top quality education (plus statistics) despite an ongoing pandemic, I thought I would rant about online lectures for a bit.
Would it be possible for Cambridge lecturers to invest into camera stabilizers – or to stop hitting their desks when they speak?
I actually had to turn my screen off, because my lecturer recorded a video where he was making huge hand gestures which made his whole camera setup tremble. I can assure you, his face was blurrier than those of the people I meet in pubs at 9:45 PM (the new acceptable time to be drunk apparently – 2020 is such a fun year). I genuinely checked his family name two minutes into the lecture, to see if he was Italian. He was not. So NOTHING can excuse such hand gestures.
"Just – Stephen Toope, please, buy your lecturers camera stabilisers"
Just – Stephen Toope, please, buy your lecturers camera stabilisers. I swear, investing in fancy infrastructure is not cool anymore. Footage from a lecture that does not provide a two-day headache is all students are asking for.
Secondly, live streamed lectures are superior to pre-recorded lectures. With live lectures, you get the five minutes of awkward silence when the lecturer asks a question, and nobody unmutes themselves to answer. Which is like watching Too Hot To Handle or some other cringe Netflix show. Pure entertainment.
Then, you get another five minutes of the lecturer being all cute and trying to explain why they made you wake up at 9AM for a live streamed lecture when they could have just as well pre-recorded it and let you sleep. 'Oh, but our department wanted to give structure to your days'. Once again, it's 2020: structure – who is she?
"Once again, it's 2020: structure – who is she?"
Then, you get another five minutes where the lecturer tries to persuade you to turn the camera on – as if you were actually sat at your desk, concentrated on the lecture. Yogis listening to your lectures while practicing your splits and headstands; rowers listening to your lectures while biking to the Boat House: I see you.
Another advantage of live lectures is you can stalk your friends who take the same course, if they have their cameras on (2020 version of a BNOC), and DM them about how cute they look (aw) or why they should have made another choice of lighting (let's keep things real).
The last advantage of live lectures is you can see world-renowned researchers – top of their field, the educated elite – struggle with PowerPoint. In pre-recorded lectures, they cheat and trash the recordings where PowerPoint fails them, like the Kardashians editing out any pictures where their bodies look like human bodies: looking human, so uncool.
But live lectures prevent lecturers from editing out their PowerPoint failings. I will never get tired of those moments where you hear your favourite lecturer frantically hitting the space button, trying to get technology to cooperate and PowerPoint to come to life.
Now, for those of you who have trouble sleeping. Listen (read?) closely. Here's a little life hack.
Use Panopto as your new ASMR provider. Forget youtubers with colourful hair tapping their microphones and pretending to be your girlfriend or therapist while putting on the voice of a prepubescent girl or some other weird role play only the ASMR community understands.
Now, you can just fall asleep to the sweet voice of your lecturer explaining how he or she (I always have male lecturers for some reason but let's say you're on a woke course) conducted their ground-breaking revolutionary research on the eating habits of single men in Northern Italy during the Renaissance. Wholesome.
Using lectures as ASMR – don't diss it before you try it. It might be one of the best things to come out of 2020.