Preparing for a very different Michaelmas
Scarlet Rowe promises us that, even with a radically different Cambridge, we can take pleasure from spur of the moment Mainsbury's trips, missing deadlines and ambling around town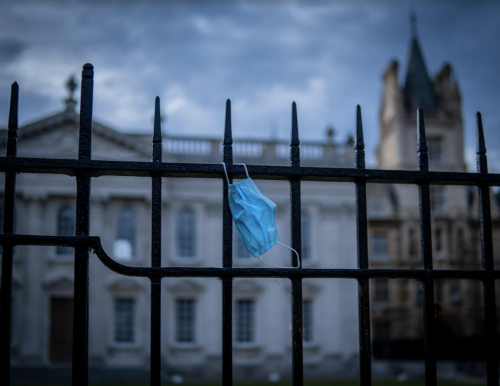 I have had too much time on my hands recently. I always do, really. Missing a whole term of uni hasn't helped matters either. It has given me plenty of time to conjure up spectacularly glorified images of Cambridge. As a result, I've photo-shopped it in my mind so that only its conventionally 'attractive' parts remain. As with photoshop, the facade will reveal itself eventually
"I liked walking past the river at night and watching its black surface swirling and glistening"
Casting my mind back to last winter (which feels like centuries ago), I recall finding Cambridge to be quite a magical place. I liked walking past the river at night and watching its black surface swirling and glistening. I liked walking through the streets prematurely lit up with Christmas lights. I liked the general buzz of everything too: the muffled sound of choirs, the swishing of gowns on Kings Parade, the constant to-and-fro of students going here and there, the never-ending conflict between pedestrians and cyclists…
This Michaelmas, I'm definitely looking forward to those 'Mainsbury's trips' (though the word sounds unacceptable outside of Cambridge). I loved nothing better than wrapping up in my woolly hat and gloves and setting out to Cambridge's equivalent of the gates of heaven last year. My favourite pastime was dragging my boyfriend out at obscenely late hours in order to quench my insatiable thirst for club bars or triple chocolate cookies that had quickly developed out of thin air. I'm sure I will revive this one when term begins once more.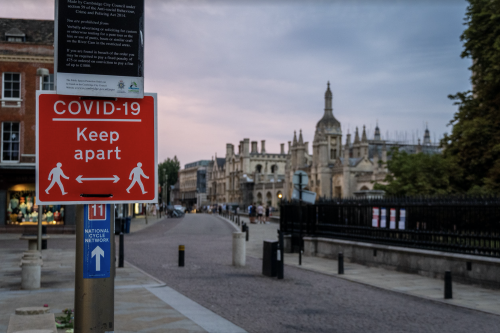 The hustle and bustle of uni-life has been missed too. For a second, I worried that it may stop this term. Then I remembered that we are students, so a pandemic won't stop us from keeping active. We may have fewer in-person events, but they'll still be plenty to attend. Clubs may not be open, but socialising hasn't died. That means that we will fall into the perpetual dilemma of knowing that there are things we can be doing, but still opting to stay in bed. Sports societies may be a little different, but they'll manage- especially the rowers. A pandemic won't stop them from their countless circuits and general fitness palaver. Formals may not happen (ah!) but hopefully it won't be long until they regain their former glory. I think that the present is a waiting game more than anything. The good thing about waiting games is that they do come to an end, eventually. The not-so-good thing with waiting games is that they require patience. I don't necessarily possess great multitudes of that.
"I think that the present is a waiting game more than anything. The good thing about waiting games is that they do come to an end, eventually"
A reassuring thought, though: even in a radically different Cambridge, the short perimeters of town won't change. I like how everything you ever need is packed into a few streets. This is great for people like me who always forget to pack only the most essential items at the beginning of each term (I never forget my earrings though, to my credit). I inevitably end up at the Grafton Centre as a result, where I desperately empty their shelves in order to fill my own. No doubt I will be doing the same this year, just with a face mask in tow.
There are also things we don't miss about Cambridge. One of these things is deadlines. We all have them. We all loathe them. Nevertheless, there's nothing better than complaining about them. Term time just wouldn't be the same in their absence. After all, what better way is there to start a relatable conversation than 'you wouldn't BELIEVE how tired I am. I was up until [insert ridiculous and unconvincing hour] last night trying to finish my essay and it's STILL not completed'. We all nod our heads and roll our eyes in agreement. None of us mention the bop we went to the day before, or the night-out before that, or the fact that we spent two hours in the library this week, our eyes glued to Facebook. No- that would spoil all of the fun, so of course we don't.
If all else fails this year (and it may well do), the Cambs crew will be united once more. We've been away from Cambridge for half a year which, rather depressingly, is more time than us first-years have ever spent there. That makes the prospect of going back even more tempting. We've had so much time to romanticise Cambridge that we need to get back there ASAP, if only to shatter our carefully curated illusions.