Lockdown Poetry: Flattening the Curve
Through poetry, Isobel Duxfield shares the thoughts that we all have on the current lockdown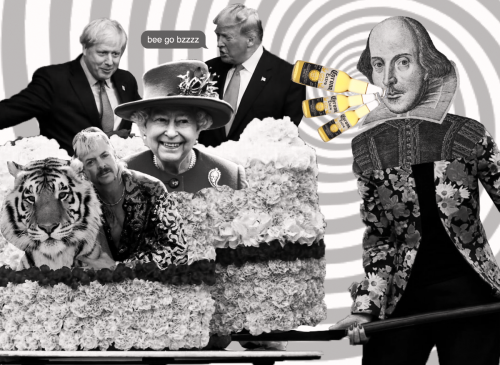 Day 35 in the house, Wearily arguing with my spouse, Who's turn to bathe the kids tonight? Inevitably winds up in a fight. Sleepily turn my laptop on, Scroll listlessly through Amazon. Which background should I choose today? How is it already May? Still no flour.
Children run amok downstairs,
Screams, shouts and crocodile tears.
Christ, one of them has found the knives,
"Hold on, I'll have to call you back in 5."
Zoom, Skype, Teams and Google Hangouts,
Blurred faces, jerked voices, episodic blackouts.
"What was that? I lost you. Try once more."
I'll hold my phone towards the door.
Still no flour.
Dash outside for 8pm applause,
Carefully minding distancing laws.
Liz is saying "We will meet again",
But Raab won't tell us where or when.
Hancock wants our contacts traced,
Many Don Juan's will be disgraced.
Remember when 'Rona was just a beer?
And Boris promised this would be "Our Year".
Still no flour.
Binging the 7th episode of Tiger King,
Drowning out yells from my offspring.
Did I really see off that bottle of wine?
Oh well, another G&T will pass the time.
Try a slow run down the road,
Feel like my head is about to implode.
No.6 glare from behind their blind,
Checking I don't steal out a second time.
Still no flour.
Trump's advice? Inject bleach,
Floridians flocking to the beach.
Think I may have fractured my foot,
P.E with Wicks' is meaner than it looks.
Oil prices hit the floor.
Branson begs a bail out, once more.
Another 'donation' to our NHS,
Maybe Bezos should just pay his tax?
Still no flour.